Being a Naturalist Is Way More Dangerous Than You Think
Some of these naturalists were murdered by people in the regions they were working. Others died of diseases or lost their lives to their research subjects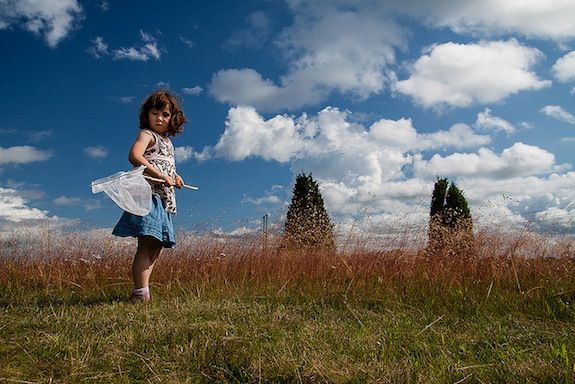 When you think of naturalists, you probably think about people in green cargo pants traipsing about in the forest, writing down notes and catching bugs. But being a naturalist can be extremely dangerous. At Strange Behaviors, a couple years back Richard Conniff started collecting stories about naturalists who lost their lives on the job. He writes:
We go to great lengths commemorating soldiers who have died fighting wars for their countries. Why not do the same for the naturalists who still sometimes give up everything in the effort to understand life? Neither would diminish the sacrifice of the other. In fact, many early naturalists were also soldiers, or, like Charles Darwin aboard HMS Beagle, were embedded with military expeditions.
So he made that list, which you can find here. Many of these naturalists were murdered by people in the regions they were working. Others died of horrible diseases. And still others lost their lives to their research subjects themselves. People like:
Abe, Takuya (1945-2000) termite ecologist at Kyoto University, drowned, age 55, when their small boat was caught in a storm during an expedition on the Sea of Cortez.

Bassignani, Filippo (1967?-2006), Italian zoologist and lover of travel, large mammals, and the conservation of nature, died age 39, on a trip to Mozambique, after being charged by an elephant that had been wounded by poachers.

Bossuyt, Francis J. (1970-2000), University of California at Davis animal behaviorist, disappeared while bathing in the lake at Cocha Cashua Biological Station in Peru, age 30. Colleagues found only his shoes and towel on the dock; he was possibly taken by a caiman.

Brown, Kirsty M. (1974-2003), marine biologist with the British Antarctic Survey, drowned, age 29, when attacked while snorkeling and dragged 200 feet underwater by a leopard seal.

Douglas, David (1799–1834), Scottish botanist and explorer, said to be the greatest plant collector ever, died age 35, on falling into a pit trap already occupied by a bull, in Hawaii.

York, Eric (1970-2007) biologist killed, age 37, by pneumonic plague after autopsying a mountain lion in the Grand Canyon.
Conniff wrote a book about naturalists a few years ago, in which he chronicled some of the more famous species seekers. He's also written about just why so many naturalists go to the ends of the earth, risking death and disease to find their elusive subjects, and why we should remember them today:
It would be difficult to overstate how profoundly they changed the world along the way. Many of us are alive today, for instance, because naturalists identified obscure species that later turned out to cause malaria, yellow fever, typhus, and other epidemic diseases; other species provided treatments and cures.
So hug the naturalist in your life, because her job is far riskier than you probably imagined.
More from Smithsonian.com:
A Naturalist's Pilgrimage to the Galapagos
The Lost Naturalist: A 163-Year-Old Australian Mystery