Beetles Have Destroyed 38,000 Square Miles of Forest
As part of this year's farm bill, the United States Forest Service will try to rehabilitate beetle-infested forests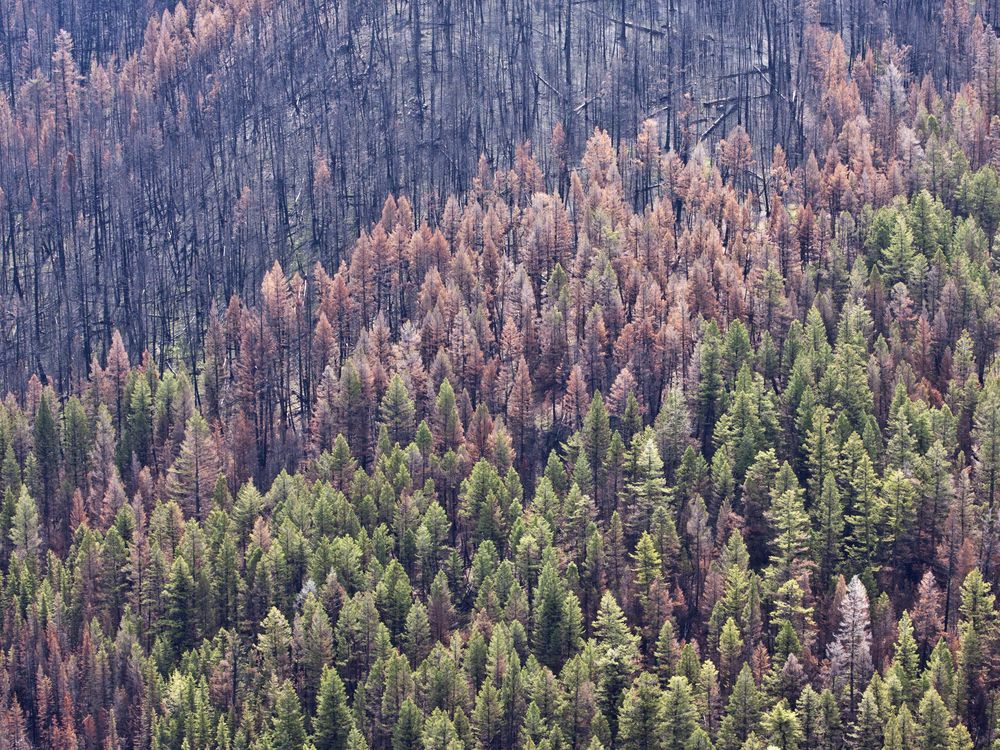 Out in the west, mountain pine beetles are killing off trees. More than 38,000 square miles of forested land out have been affected by these beetles, which target trees that happen to be important to these ecosystems and create great brown blotches across the verdant landscape. It's not just bad for trees: those brown blotches are particularly prone to wildfires. 
This year's farm bill designated 45.6 million acres—that's 71,250 square miles—of forest across the National Forest System for restoration. These forested areas were targeted because they are facing down massive epidemics, either from disease or insects like the pine beetles. Without interventions like this one, the future isn't looking all that rosy for beetle-infested trees.
From Bloomberg Businessweek:
Recent winters haven't been cold enough to kill off the beetles. The average U.S. temperature has increased by as much as 1.9 degrees Fahrenheit since 1895, with most of the warmest winters occurring since 1970, according to the National Climate Assessment the Obama administration issued in May. The warmer winters allow beetles to proliferate at higher elevations and latitudes, resulting in more generations per year in some areas, according to a 2011 Forest Service report.
As their habitat expands due to climate change, scientists are monitoring the beetles' spread using satellite imagery to track areas of dead trees. Fighting an entrenched epidemic is hard enough, but politics makes everything just a little bit more difficult. Governors might be quite pleased with the farm bill's new designations, but the Forest Service makes it clear that:
 The designated areas will not immediately result in treatment, nor are the designations a commitment to treat all acres within designated areas.
No funding for restoration projects has yet been appropriated, either, though the Forest Service has said that it "will continue to place priority on increasing the pace and scale of restoration."