Skull Fragments Thought to Be Beethoven's Return to Vienna
The composer asked that, following his death, his physician study the illnesses that plagued him during his life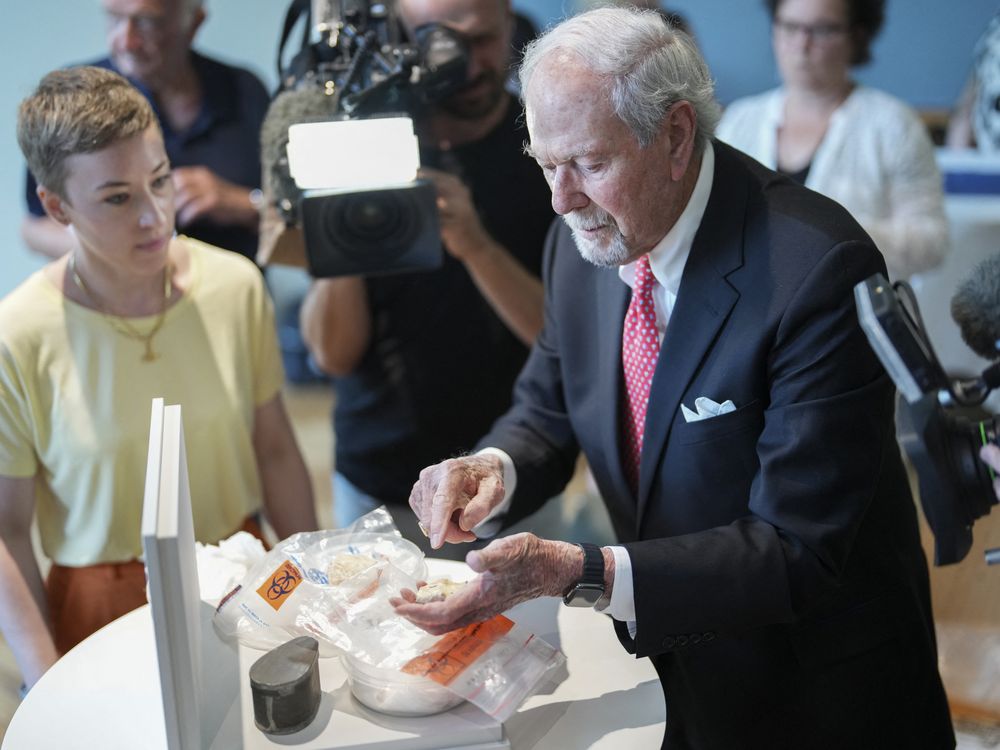 More than three decades ago, Paul Kaufmann received a remarkable inheritance: pieces of a skull thought to belong to Ludwig van Beethoven. The American businessman had found a key in his late mother's purse that opened a safe deposit box. Inside, in a small tin faintly inscribed with the composer's name, he discovered two large bone fragments and several smaller ones, he tells CNN's Lianne Kolirin and Ashley Strickland. 
Last week, the contents of that little box found a new home when Kaufmann donated the bones to the Medical University of Vienna. 
"I feel very privileged to be able to return my inherited Beethoven skull fragments to where they belong," says Kaufmann in a statement from the university. "Not only will they come 'home,' to where Beethoven now rests forever, but also to the Medical University of Vienna, which will have them available for research."
The fragments will be housed at the university's museum, the Josephinum, while researchers continue to study the illnesses the composer experienced during his life and the cause of his death in 1827.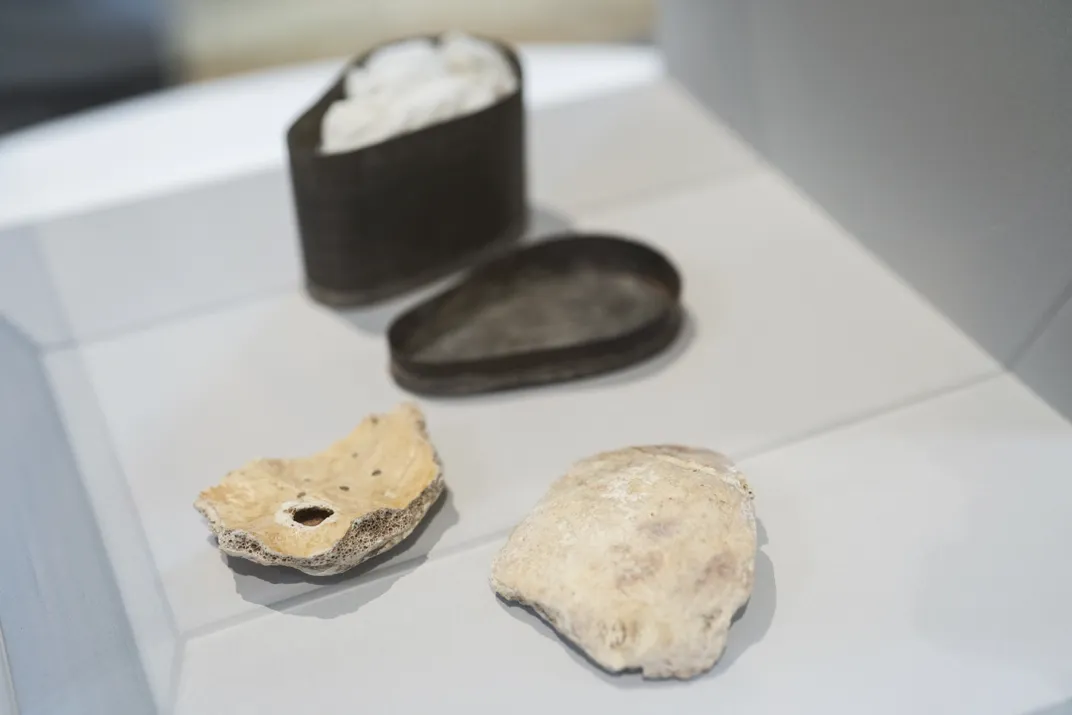 Ethically handling human remains is a delicate balance between "comprehensible public interest and respect for a deceased person," says Markus Müller, rector of the university, in the statement.
Müller thinks the Josephinum is an appropriate home for the fragments. Beethoven's physician was once a professor there, he adds, and "Beethoven himself, during his lifetime, wished that his illness be studied and researched after his death."
In 1802, Beethoven wrote a letter known as the Heiligenstadt Testament, in which he asked that, following his death, his doctor investigate the "lasting malady" that afflicted him during his lifetime.
The renowned composer began to lose his hearing in his early 30s, and he had "a number of debilitating gastrointestinal symptoms and attacks of jaundice," during his adult life, writes the Washington Post's Adela Suliman. "His autopsy revealed that he had cirrhosis of the liver, pancreatitis and a swollen spleen, among other ailments."
In March, a study published in the journal Current Biology offered new insight into the composer's health through DNA analysis of his hair. Researchers "sequenced two-thirds of Beethoven's genome and examined it for clues on what might have led to his illnesses," wrote Smithsonian magazine's Will Sullivan. "They found that he was genetically predisposed to liver disease and had hepatitis B, at least in the months leading up to his death." The study also found that he did not have lead poisoning, as had been previously proposed, and that a separate famous lock of hair was not Beethoven's at all, but that of an Ashkenazi Jewish woman.
The authenticity of the bone fragments is also a matter of debate. Kaufmann's mother supposedly received them from the estate of her great-uncle, Franz Romeo Seligmann, a Viennese doctor, medical historian and anthropologist who received the bones during Beethoven's 1863 reburial. Some researchers, however, have argued that the fragments don't match accounts of how the composer's skull was damaged during his autopsy.
Forensic pathologist Christian Reiter has previously examined the fragments and thinks they are Beethoven's. He hopes their arrival at the university will allow researchers to finally get to the bottom of the case.
"With further investigations, for example based on DNA, we will get closer to the question of whether it really is Ludwig van Beethoven," he says in the university's statement. "In any case, we are very grateful to Mr. Kaufmann for bringing these witnesses of the past back to Vienna."