Schools Ban Chocolate Milk; Kids Just Stop Drinking Milk Altogether
Kids wind up consuming less protein and wasting more milk when skim is all that's on the shelves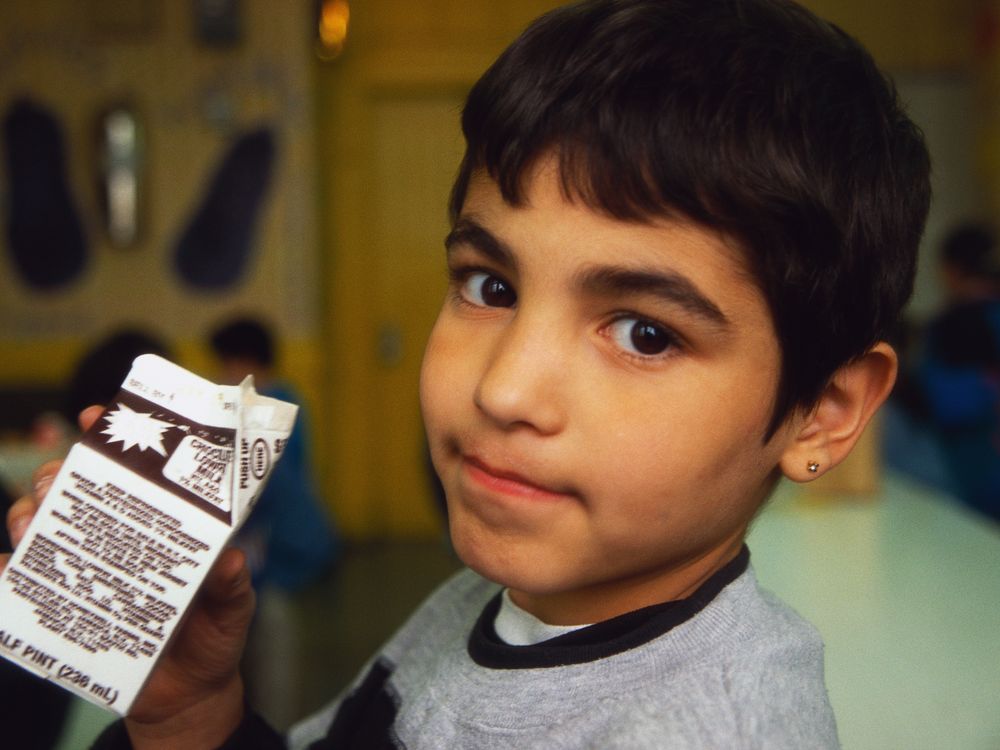 For several years, schools have been under increasing pressure to churn out healthier lunch offerings for students. As a result, there has been talk about banning sugar-laden chocolate milk, and some schools have gone through with that ban. According to the results of a new study, while the loss of chocolate milk does indeed reduce sugar intake, it also creates a few negative repercussions of its own, including lowering kids' calcium intake and increasing milk waste. 
Researchers from Cornell University surveyed 11 elementary schools in Oregon that have banned chocolate milk and replaced it with skim and found that, since the changeover, milk sales have dropped by 8 percent. Of the skim milk that was sold, 29 percent wound up in the garbage. The changes resulted in fewer calories and less sugar for kids, the team said, but also brought a drop in calcium and protein intake. 
"While this policy does eliminate the added sugar in chocolate milk, it also introduces a new set of nutritional and economic consequences," the researchers said in a statement. "Children typically don't choose foods for health, but rather for taste."
Oddly, they also found that around seven percent of students just gave up on school lunch entirely after the chocolate milk exodus, possibly in protest of the loss of their favorite cafeteria treat.