Australia Begins Vaccinating Hundreds of Koalas Against Chlamydia in New Trial
The infection affects at least half of koalas living in southeast Queensland and New South Wales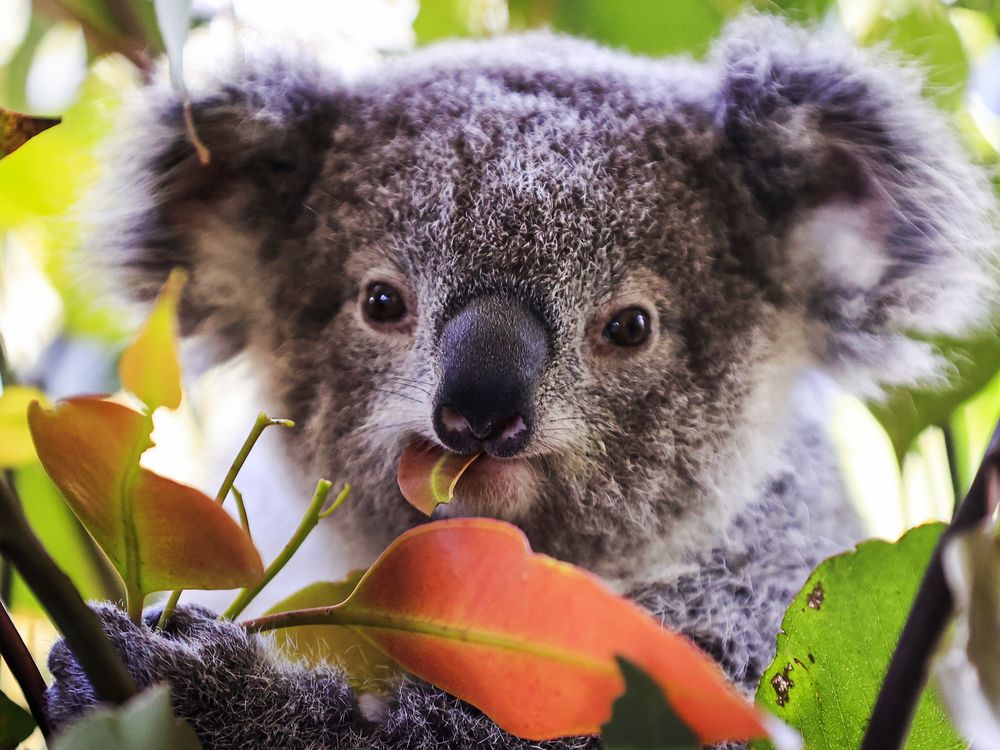 On October 15, the Australia Zoo Wildlife Hospital began a Phase 3 trial to vaccinate koalas against chlamydia, according to a statement by the University of the Sunshine Coast.
The trial, which will involve 400 captive and wild koalas, is the largest yet and follows more than a decade of vaccine development by a coalition of Australian wildlife hospitals determined to fight koala chlamydia. At least half of koalas in southeast Queensland and New South Wales have the sexually transmitted disease, which is a major factor in koalas' population decline, Alice Klein reports for New Scientist. The researchers will microchip the participating marsupials so that they can keep track of how they fare over the next 12 months.
Earlier trials, which began in 2014, showed the chlamydia vaccine not only protects healthy koalas from developing symptoms, but also reduces the severity of disease in already-infected animals. That's important because, while human chlamydia is relatively easy to treat with antibiotics, the same strategy doesn't work in koalas.
"You can't really easily give antibiotics to koalas," says Peter Timms, a microbiologist at the University of the Sunshine Coast, to Donna Lu at the Guardian. "People do, but it upsets their gut bacteria, and they need their gut bacteria to digest eucalyptus leaves. Unfortunately, ten or even 20 percent of animals that go through the [Australia Zoo] wildlife hospital come back to the hospital. In a lot of cases, if you just treat them with antibiotics, they often come back with chlamydial disease again."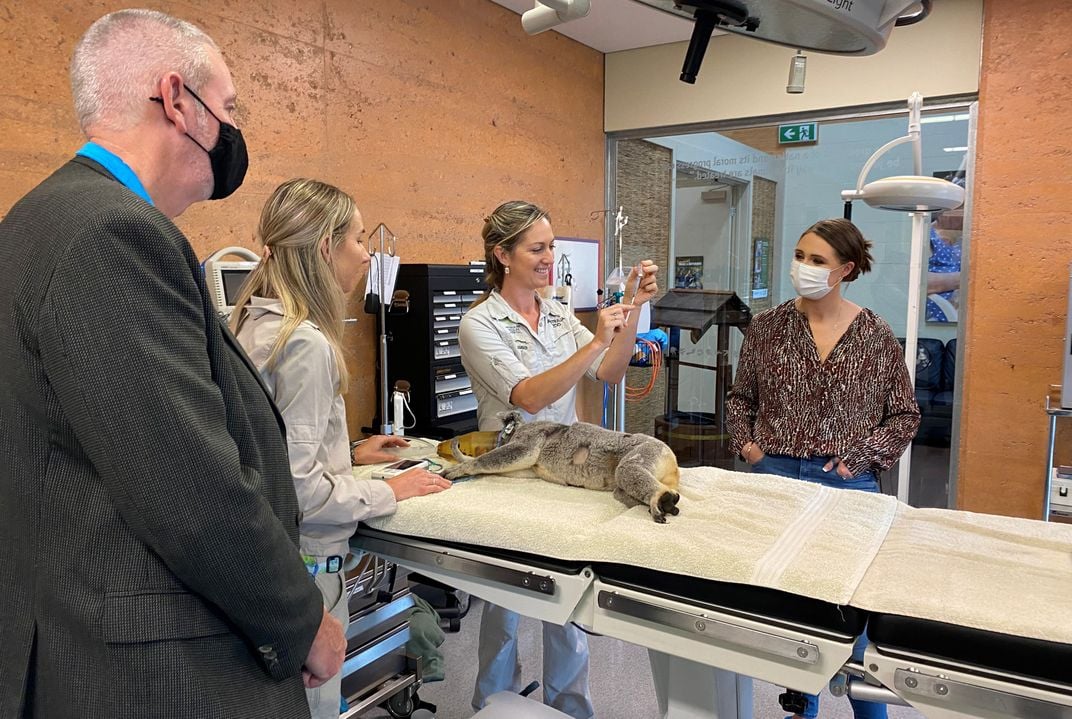 Chlamydia in koalas is caused by two kinds of bacteria, Chlamydia pecorum and C. pneumoniae, which are different from the bacteria that usually causes the disease in humans. (However, the latter could theoretically make humans sick if an infected koala urinates on them, Isabella Kwai reported for the New York Times in 2018.)
Chlamydia can cause painful eye infections and blindness, bladder infections and infertility in koalas. The experimental vaccine is a single injection that introduces small fragments of C. pecorum in order to train the animal's immune system to fight off real infections.
More than half of the koalas admitted to Australia Zoo Wildlife Hospital are sick with chlamydia. And over the next year, the hospital will check admitted koalas for microchips so that they can gather data on whether the growing vaccination efforts are effectively preventing or treating chlamydia. The researchers are simultaneously registering the vaccine with the Australian Pesticides and Veterinary Medicines Authority.
Chlamydia is a major threat to koala populations—but it's not the only one. Koalas were hunted until the 1920s, and now, habitat loss, automobile strikes and bush fires continue to threaten the species. A 2016 study estimated that there are about 330,000 koalas left in Australia, but 60,000 of them may have been affected by the 2019 and 2020 bushfires, reports Linda Kelly for Reuters.
If approved, the vaccine "could help to turn around populations of koalas that might disappear," says Timms to New Scientist.
The research may also inform efforts to create a vaccine for human chlamydia. Timms tells New Scientist, "This trial will be closely watched by the human chlamydia vaccine world."