The World Experienced Record-Breaking Weather This August
Last month was the warmest August on record since record-keeping began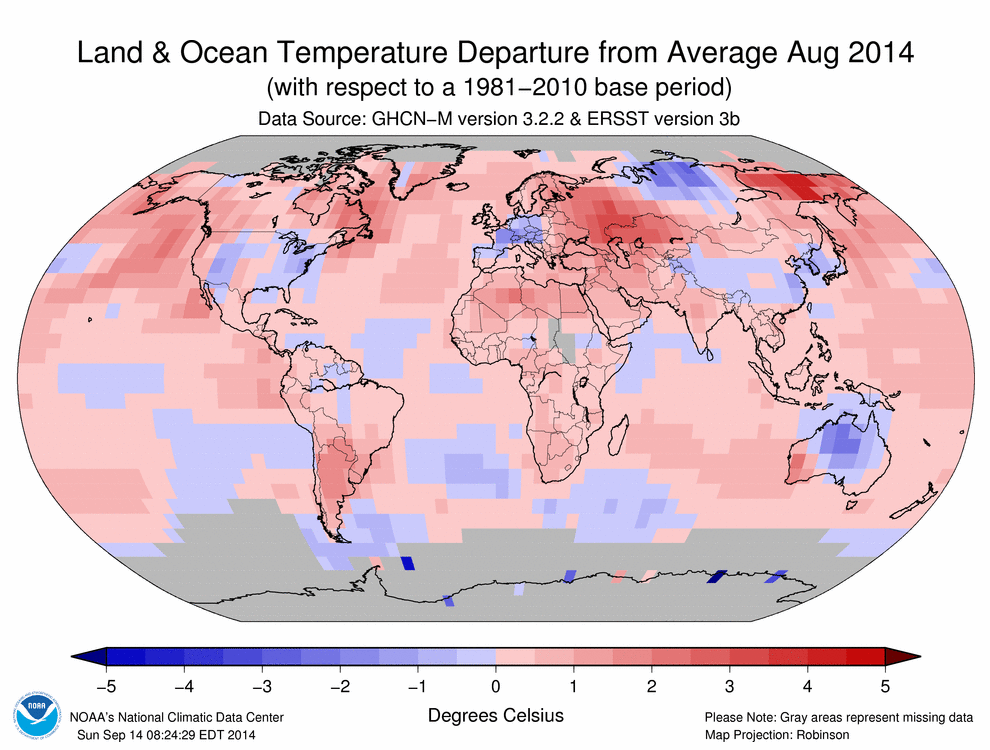 NOAA released its global analysis on the State of the Climate for August this week and one fact stood out: this past August was the hottest August on record. 
This new records, however, is decidedly part of a trend. NOAA:
This makes August 2014 the warmest August on record for the globe since records began in 1880, beating the previous record set in 1998. Nine of the 10 warmest Augusts on record have occurred during the 21st century. Additionally, August 2014 marked the 38th consecutive August with a temperature above the 20th century average. The last below-average global temperature for August occurred in 1976. 
Added up along with the previous seven months, NOAA reports that 2014 is on track to be the warmest year on record. 
That doesn't mean that the entire world was sweltering. As anyone in Europe or the East Coast of the United States could tell you, temperatures this summer were a bit cooler than normal this year in those areas (see map above). But climate change can mean not just that global average temperature rise but that other climate-driven weather events get more extreme. Here are some other anomalies from the past month: