Artists Might Not Make Much, But They're Happier With Their Jobs Than You
While they may not make much money or live in the nicest of places, artists are actually far more satisfied with their jobs that you probably are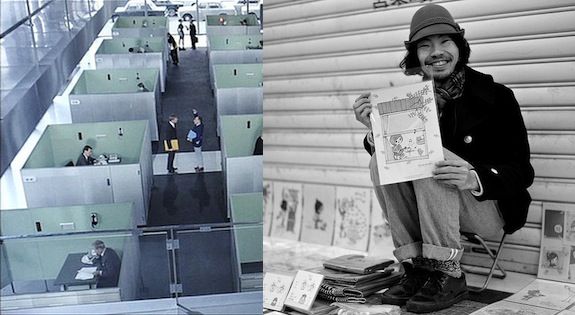 Artists are commonly seen as angsty, starving, kind of crazy and always moping. But that depiction of them is only mostly accurate. While they may not make much money or live in the nicest of places, artists are actually far more satisfied with their jobs that you probably are.
A recent study looked at data, collected by a huge project called the European Values Study from 49 different countries in Europe, in which people were asked about their job satisfaction. On a scale of 1 to 10, artists averaged a score of 7.7. Non-artists were significantly below that, down at a 7.3. "This gap remains even when controlling for differences in such factors as income and hours worked," writes Tom Jacobs at Pacific Standard.
Of course, things aren't the same everywhere. Everybody in Britain is miserable—artists and not artists alike. And the Swiss are bundles of joy, regardless of their jobs. But even at both extremes, artists still rank their job satisfaction higher than those who do other work. Why? Because being an artist means you avoid Office Space–like boredom and inanity. Artists pick their work, they leant new skills, are encouraged to be creative and can make their own decisions. The researchers boil this all down to the amount of autonomy artists have compared to the rest of us.
So while it might be fun to mock artists from your cubicle, they're having the last laugh.
More from Smithsonian.com:
Artist on the Rise
An Artist with "Momentum"