Archaeologists Unearth Viking Hall in Denmark
The structure may have been used for political meetings or other community gatherings
Archaeologists in Denmark have discovered the remains of a large structure that likely dates to the late Viking Age. They say it may have once functioned as a community hall, hosting political gatherings and other events between the late 9th and early 11th centuries.
"This is the largest Viking Age find of this nature in more than ten years, and we have not seen anything like it before here in North Jutland," says Thomas Rune Knudsen, the excavation leader and an archaeologist with North Jutland Museums, in a statement, per Google Translate.
The remains are located near Hune, a village in northern Denmark. When it was fully intact, the building measured up to 131 feet long and 26 to 32 feet wide; a series of 10 to 12 rectangular oak posts held up the roof. Researchers suspect the structure was larger than average houses at the time because it was a "prestigious building," per the statement.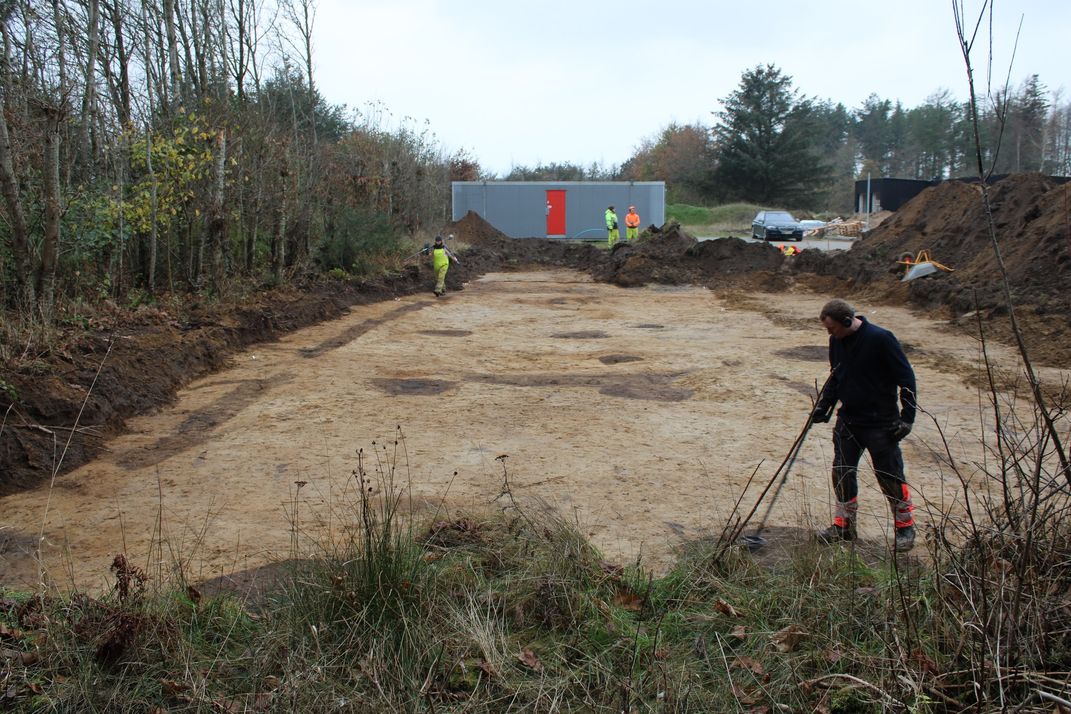 The hall's design is similar to that of structures archaeologists have found at Harald I's ring fortresses, including Fyrkat near the town of Hobro and Aggersborg near the village of Aggersund. Harald I—also known as Harald Blåtand or Harald Bluetooth, after whom today's Bluetooth technology is named—ruled Denmark as king from around 958 to 985 C.E.
The seafaring Vikings inhabited many places from the 9th to the 11th centuries, including mainland Europe, Ireland, England, Scotland, Wales, Greenland, North America, the Faroe Islands and beyond. Archaeologists continue to find traces of their history, including swords, jewelry, longhouses and coins.
Knudsen suspects that, in addition to the newly discovered hall, several other houses are likely nearby. "A hall building of this nature rarely stands alone," he says.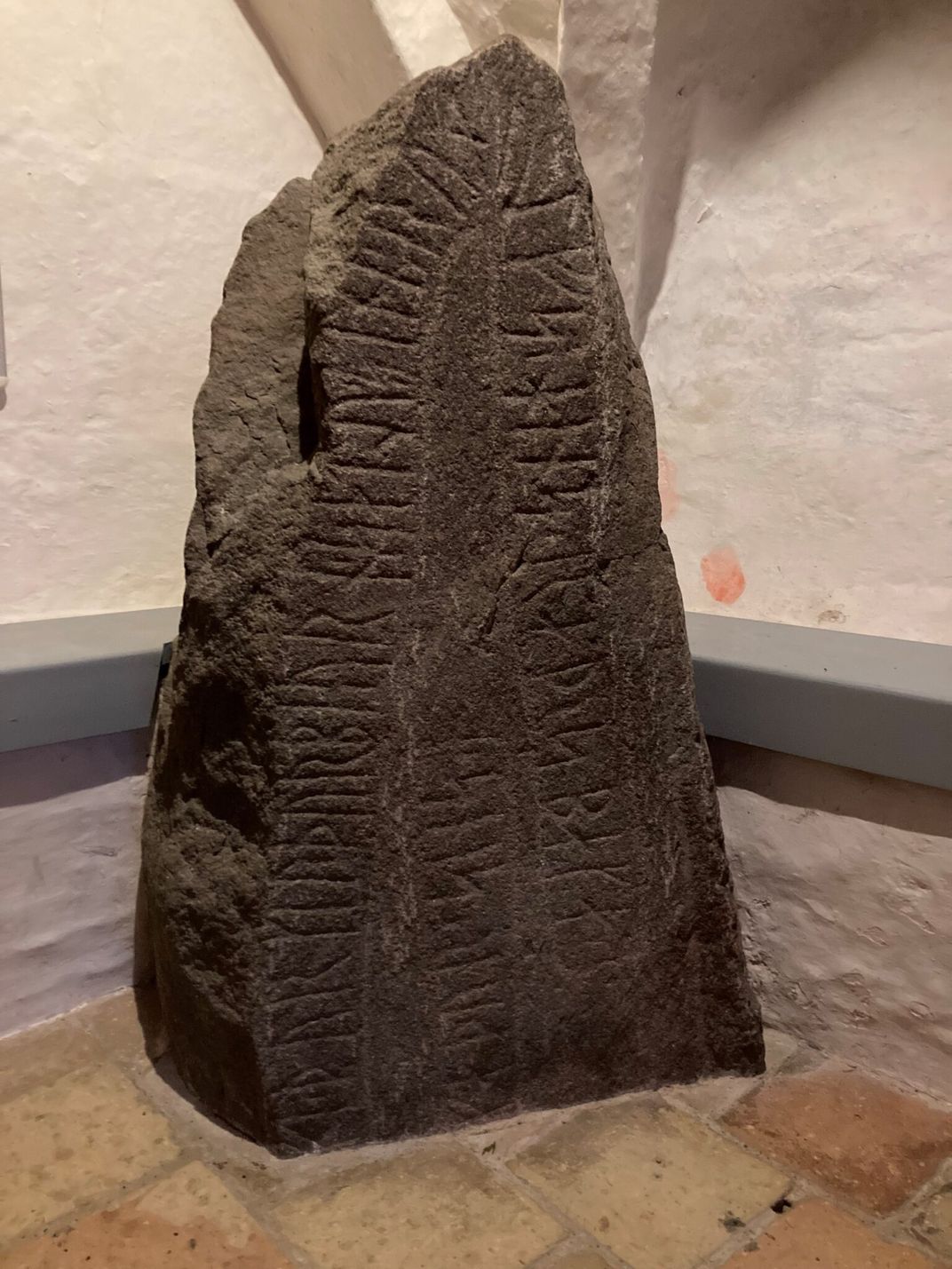 The researchers say the property may have been the farm of a powerful Viking family—and they have a hunch about the family's identity, too.
Based on a rune stone located nearby, they think the farm may have belonged to a nobleman named Runulv den Rådsnilde. The stone, which stands nearly 5 feet tall and dates to around 970 to 1020 C.E., bears the words: "Hove, Thorkild, Thorbjørn set their father Runulv den Rådsnilde's stone."
"It is difficult to prove that the found Viking hall belonged to the family of Runulv den Rådsnildes, but it is certainly a possibility," says Knudsen. "If nothing else, the rune stone and hall represent the same social class and both belong to society's elite."
Archaeologists have only excavated half of the Viking hall so far, but they aim to continue their efforts this year, weather permitting. They also plan to conduct radiocarbon dating to more accurately estimate the hall's age.