Archaeologists Unearth Foundations of Wolf Hall, Where Henry VIII Fell for Jane Seymour
The team's finds include a network of Tudor-era brick sewers, the foundations of two towers and ornate tiles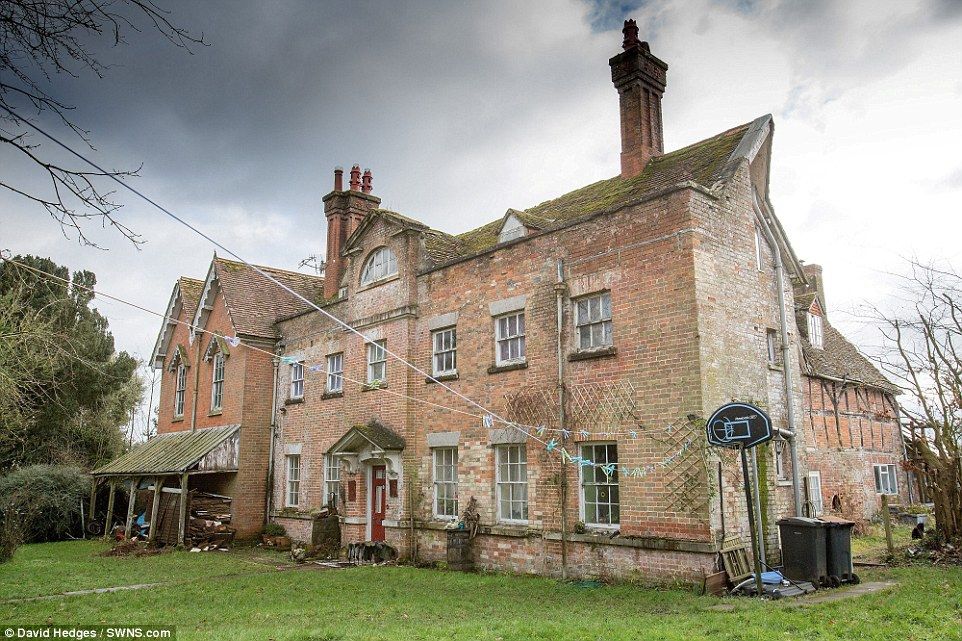 The day after Anne Boleyn lost her head, her lover-turned-executioner Henry VIII became formally betrothed to Jane Seymour. Ostensibly demure, Jane appeared to be the polar opposite of the Tudor king's second wife, whose fiery temperament and quick wit had so entranced Henry that he abandoned his first marriage to Catherine of Aragon and broke with the Catholic Church just to be with her. If Jane failed to inspire similar fervor, well, that was kind of the point. After nearly a decade of matrimonial conflict, the king was in the market for a bride who would be obedient.
Henry first took notice of Jane during a September 1535 visit to her family's Wiltshire estate. At the time of Henry's visit, the Seymours' ancestral seat—better known as Wolf Hall—was a palatial manor, but as Francesca Wade chronicles for the Telegraph, it fell into disrepair in concert with Jane's meteoric rise from lady-in-waiting to queen. By 1571, the family had moved on to heightened prominence and more elaborate estates, leaving Wolf Hall a shadow of its former self. The Tudor estate was finally demolished in 1723, and over the centuries, its exact location and appearance drifted out of memory.
Then came a resurgence of interest in the Seymours' family home —largely inspired by Hilary Mantel's Wolf Hall, an award-winning 2010 novel that documents Tudor adviser Thomas Cromwell's rise to power. Local archaeologists led by historian Graham Bathe recently took on the task of finally pinpointing the 16th-century manor's remains. As the Guardian reports, their mission was a success—nearly 450 years after the Seymours abandoned Wolf Hall and converted it into servants' quarters, the team has unearthed remnants of the original structure.
The 20-month excavation took place on the grounds of a contemporary Wiltshire 12-bedroom manor also dubbed Wolf Hall. As co-owner Dominic Binney tells the Daily Mail's Lucy Crossley, he and his siblings inherited the estate upon their mother's death in 2013. The Binney family has owned the house since the '40s but was unaware that the property stood on the same grounds as the historic estate.
"Growing up, we were given so many mixed ideas from different people of where the original Tudor manor was, the feeling was no one really knew for sure," Binney, who is a direct descendant of the Seymours, explains in a separate interview with the Guardian.
But now there's proof. The team uncovered a network of Tudor-era brick sewers, the foundations of two towers and ornate tiles that once dotted the halls traveled by Henry, Jane and other 16th-century figures. According to the Times' Valentine Low, archaeologists also discovered oyster shells, animal bones and other traces of feasts held in honor of the king's visit. Historical accounts show that these spreads were quite lavish. On a single day's visit, the kitchen staff cooked up 430 different dishes using six oxen, 24 sheep and 248 birds ranging from swans to cranes, peacocks and storks.
Ultimately, the team hopes to create a reconstruction of the original house's appearance, but as the Guardian notes, this process could take years. In the meantime, the Binney family has plans of their own to restore their Wolf Hall and turn it into a more prominent tourist attraction.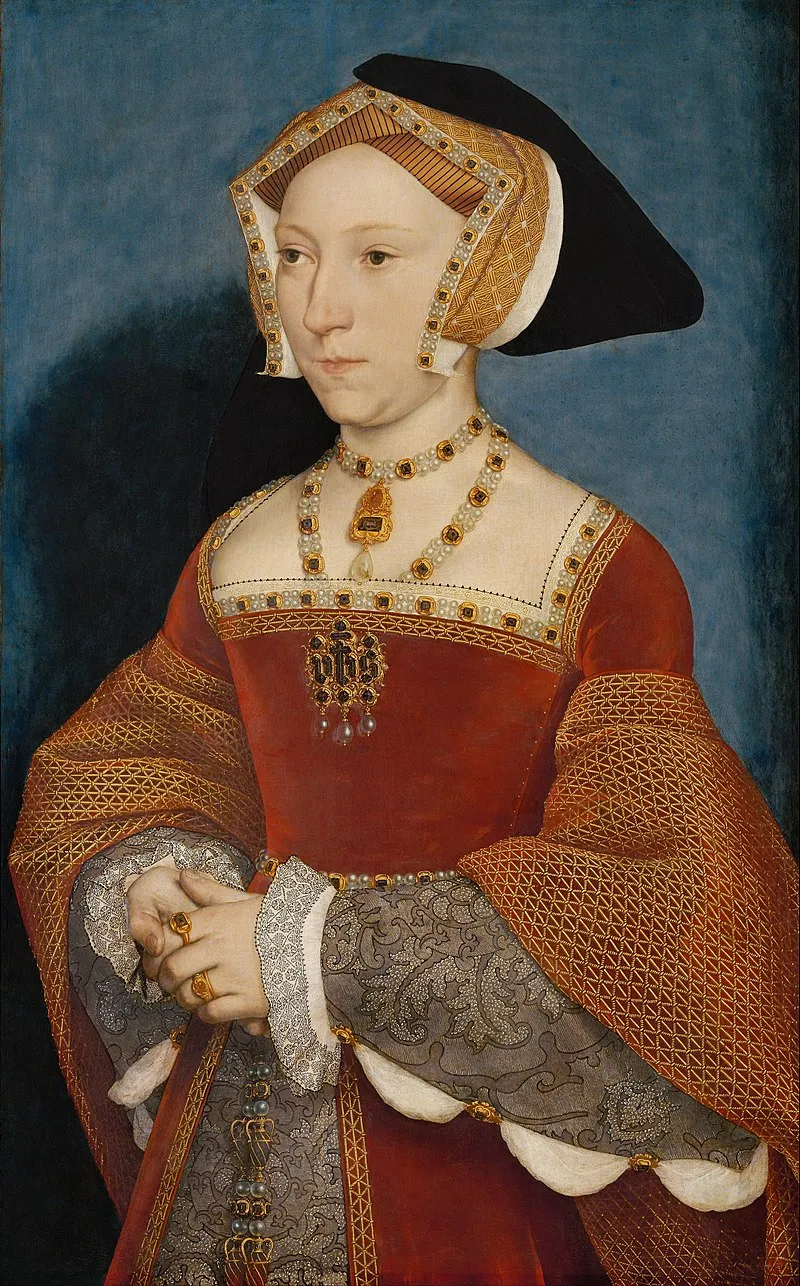 According to the Telegraph's Wade, Henry's 1535 visit marked the beginning of the king's courtship of Jane. That fall, the notoriously mercurial Tudor shifted his favor from Anne, whose failure to produce a male heir would soon find her unjustly charged with adultery, incest and treason, to the more pliable Jane, whose adoption of the motto "bound to obey and serve" aptly summarized what Henry found most appealing in his third wife.
The remainder of Jane's brief life is well-documented. On October 12, 1537, she succeeded where previous queens had failed, giving birth to a healthy boy named Edward. But Jane had little time to revel in this victory: 12 days after Edward's birth, she died as a result of puerperal, or childbed, fever. Just nine years later, Edward would ascend to the throne following Henry's death in January 1547. After all that effort, Edward's reign barely stretched six years. At age 15, the child-king succumbed to tuberculosis, leaving the throne empty for Henry's female heirs to finally step in and fill the power void.