Archaeologists Discover 900-Year-Old English Cathedral's Hidden Medieval Crypt
The team also found the original foundations of Exeter Cathedral's high altar, Roman-era structures and empty graves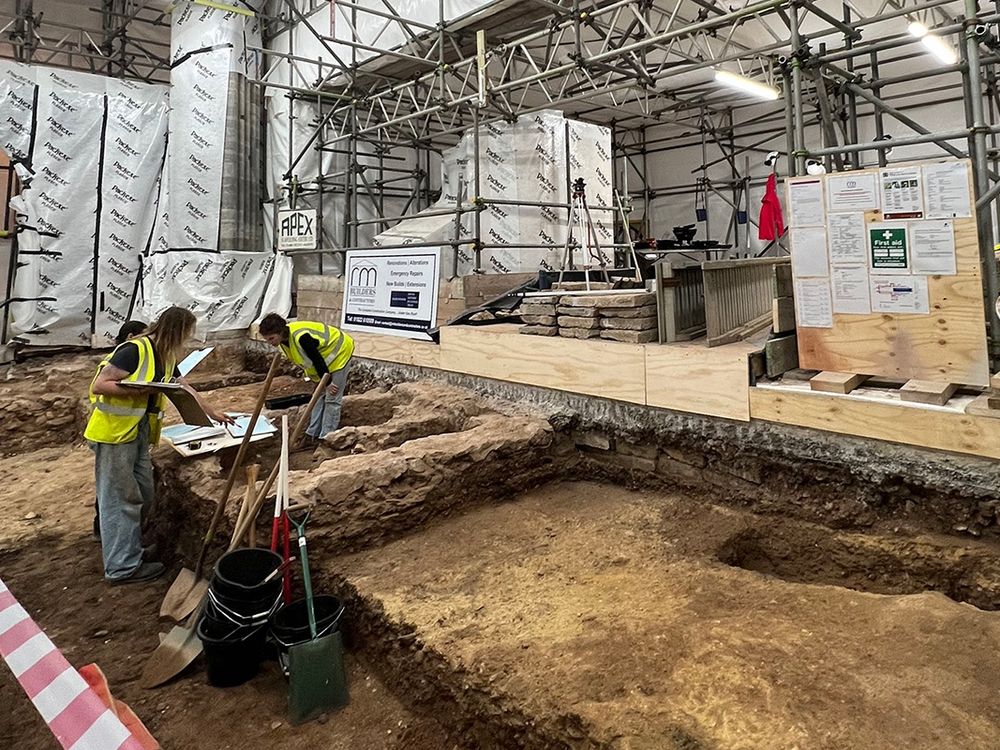 Excavations at Exeter Cathedral in England have uncovered the original foundations of the church's 12th-century high altar, a medieval crypt and the empty tombs of two bishops, marking "the most exciting archaeological discovery ever made" at the site, per a statement.
Experts made the finds while excavating the cathedral's quire, a space at the church's center that houses its choir stalls, high altar and bishop's throne. The dig took place ahead of the installation of a more environmentally friendly underfloor heating system, as well as significant conservation of the historic building. Previous finds made by the team include the remains of several Roman-era structures, including a street, wooden buildings and a townhouse, as BBC News reported in March.
Saint Edward the Confessor founded Exeter Cathedral in 1050. Construction began in 1114, following the era's characteristic Norman architectural style. The original building's two towers and parts of its nave walls survive today, but the rest of the cathedral was rebuilt in the Decorated Gothic style between roughly 1270 and 1350. Today, a large community worships at the Anglican church. Educational programs and exhibitions inform visitors about the cathedral's rich history, from its collection of rare texts (including William Shakespeare's Second Folio) to its links to royalty.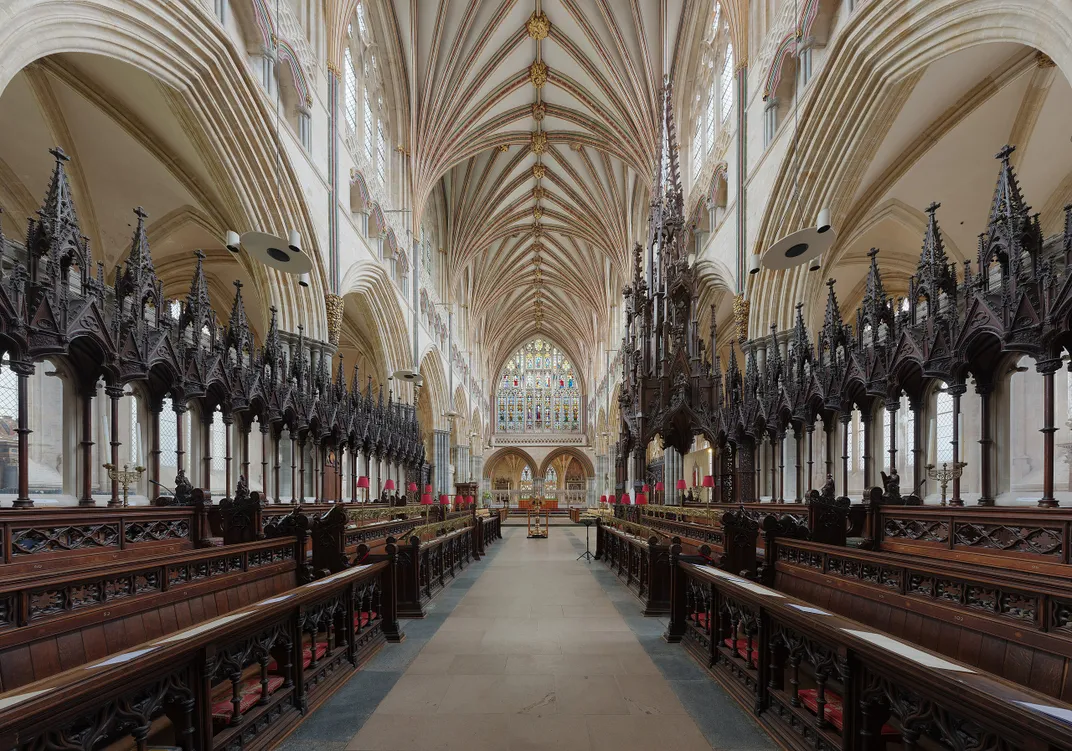 During this most recent dig, excavators "found the buried floors of the Norman cathedral, last seen about 700 years ago, with the original high altar," cathedral archaeologist John Allan tells BBC News' Chris Gurney. The foundations of Exeter's high altar—the most important and usually largest altar in a church—were laid during the original construction 900 years ago.
Behind the altar foundations, archaeologists discovered a sunken area that may have housed a subterranean crypt, contradicting the long-held belief that the cathedral didn't originally include one. The crypt was filled in around 1300, according to the statement. While digging through the backfill, researchers discovered two empty tombs, each lined with stone. They suspect that the graves belonged to two bishops of Exeter whose bodies were known to have been moved from their original tombs in 1320: Robert Warelwast, who died around 1155, and William Brewer, who died in 1244. The remains were presumably moved again later to an unknown location.
Excavations beneath the quire began in June, with the removal of a floor placed by restorers in 1962. While lifting the stones and concrete, the team found fragments of a 1962 edition of the Exeter Express and Echo newspaper, along with Victorian tiles from the quire floor's 19th-century iteration, which was designed by architect George Gilbert Scott, according to the cathedral's August newsletter. After installing the heating system, the restoration team plans to cover the quire floor with locally sourced stone tiles inspired by Scott's designs.
"We have been overwhelmed by the level of support and affection for this unique Devon landmark," said the cathedral's director of development, Jill Taylor, in a March statement. "But of course, we still have a way to go to reach our goal of ensuring a truly sustainable future for Exeter Cathedral for generations to come."