Archaeologists Unearth 3,000-Year-Old Wishing Well in Germany
The Bronze Age well was full of decorative ceramics, jewelry and other items likely used for ritual purposes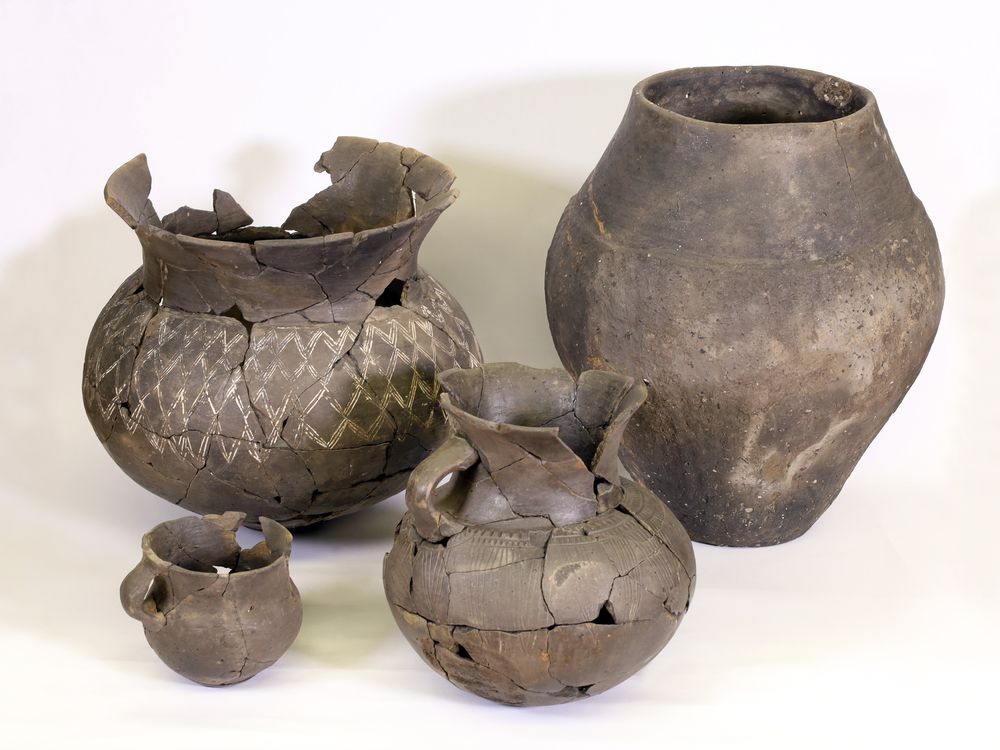 Archaeologists in Germany have discovered a 3,000-year-old wishing well brimming with finely crafted ceramics, jewelry and other items they think the area's Bronze Age inhabitants lowered into the ground for ritual purposes.
The well is located in Germering, a town in the Fürstenfeldbruck district of Bavaria, just west of Munich, per a statement from the Bavarian State Office for Monument Protection.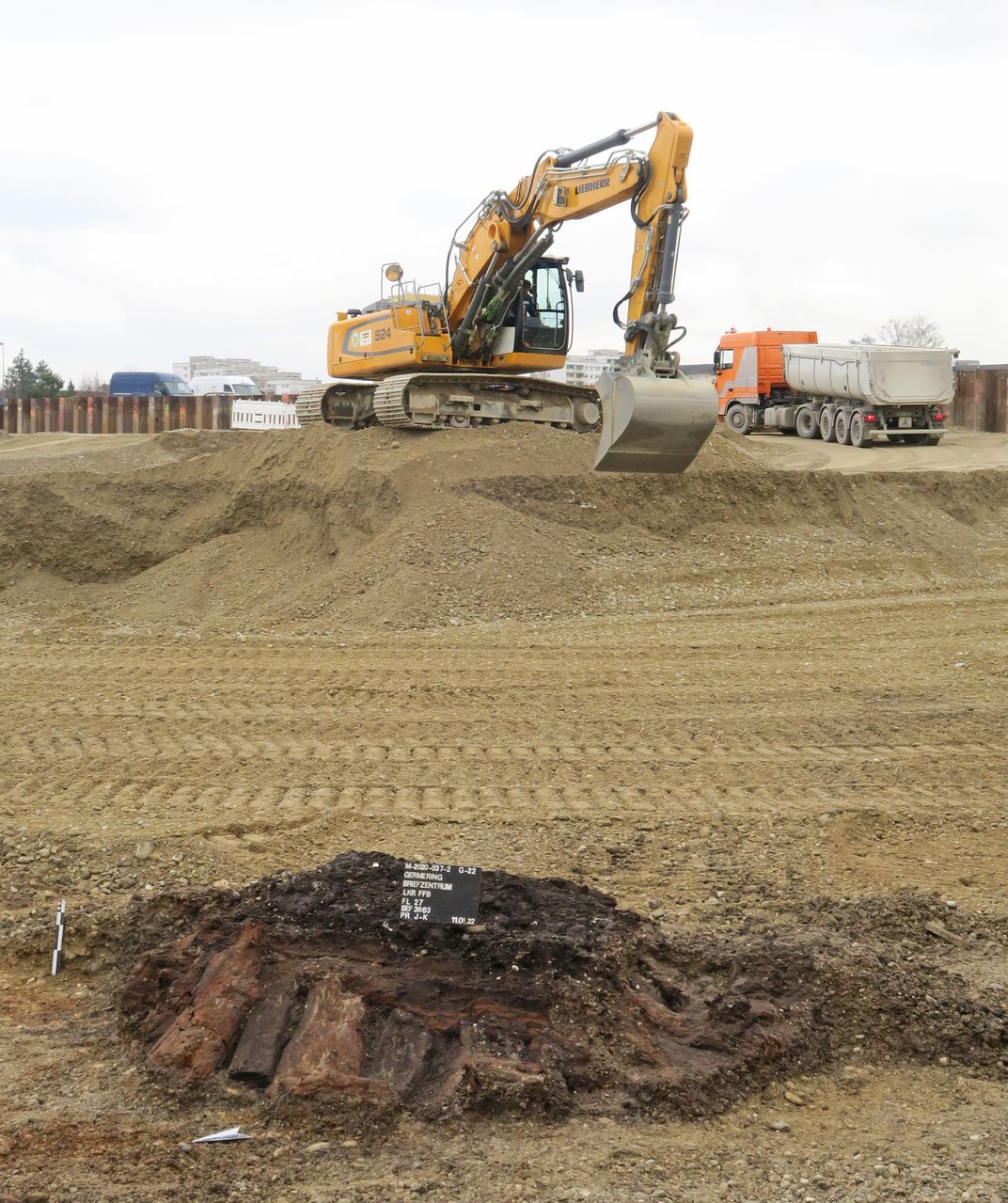 Since 2021, archaeologists have been excavating the area ahead of construction on a new distribution center. So far, they've discovered more than 70 wells dug from the Bronze Age to the early Middle Ages.
"Wells were used to supply the settlements with water," says Marcus Guckenbiehl, an archaeologist and archivist for Germering, in the statement, per Google Translate.
This wishing well, however, is different from all of the others because of what archaeologists found preserved inside: 26 bronze clothing pins and more than 70 pieces of ceramics, including decorative bowls, cups and pots. They also salvaged a bracelet, two metal spirals, an animal tooth, four amber beads, a wooden scoop and the remains of various plants.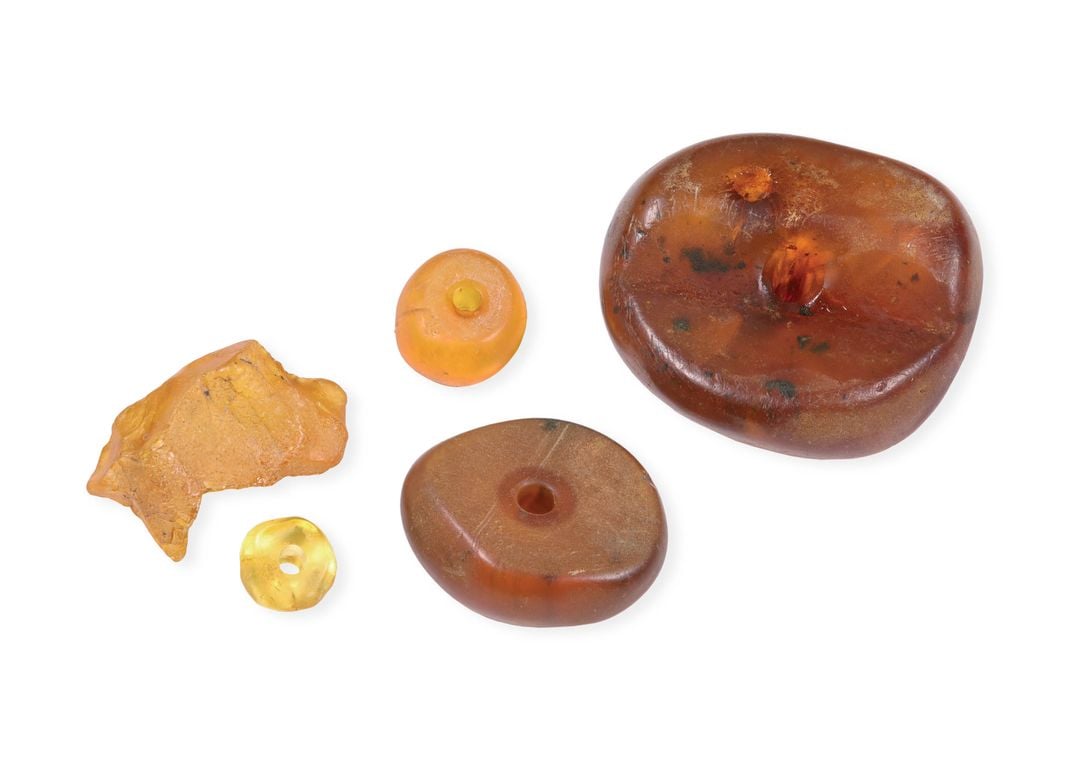 The well's original depth—16 feet—suggests that Bronze Age inhabitants dug it at a time when groundwater levels had dropped considerably. Archaeologists hypothesize that area residents were suffering from poor harvest yields and a long drought.
That may be why they decided to carefully lower some of their most prized possessions into the well: They were, in essence, making a wish.
"Even today, fountains have something magical about them for many people. They drop coins in the hope that their wishes will be granted," says Mathias Pfeil, who leads the Bavarian State Office for Monument Protection, in the statement.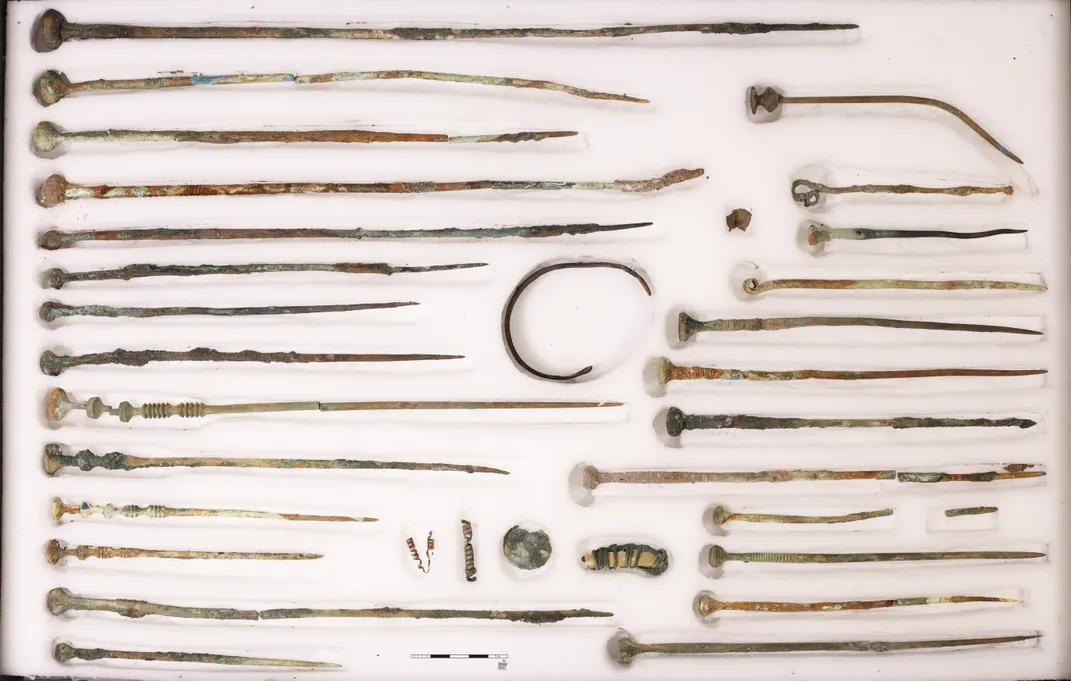 While we can't know for sure what motivated our ancestors 3,000 years ago, the items they placed in the well may have been "intended as sacrifices for a good harvest," he adds.
Motivations aside, the survival of the well and its contents for so long in such good condition is unusual, according to the researchers. "[The well's] wooden walls are completely preserved on the ground and partly still moistened by groundwater," says Jochen Haberstroh, an archaeologist at the Bavarian State Office for Monument Protection, in the statement. "That also explains the good condition of the finds made of organic materials."
Researchers hope to study the artifacts more closely in hopes that they will reveal additional insights into the everyday lives of the area's inhabitants during the Bronze Age. Eventually, the wishing well items will join the roughly 13,500 other archaeological finds from the area at the Germering's city museum, the ZEIT+RAUM.