Archaeologists Detect Two Previously Unknown Cavities Beneath Giza's Great Pyramid
But don't get too excited just yet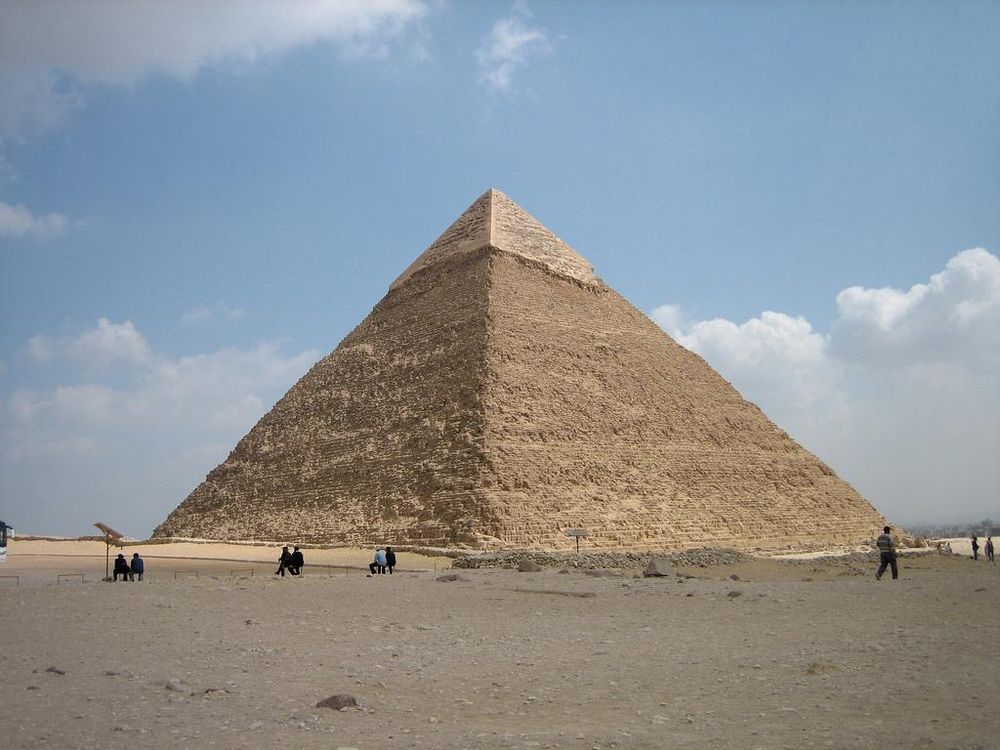 The final resting place for Egyptian pharaoh Khufu has captivated historians and archaeologists alike for centuries, with longstanding rumors of hidden tombs and secret passageways still surrounding the circa 2550 B.C. structure. Now, researchers studying the Great Pyramid of Giza have uncovered evidence of previously undiscovered cavities beneath the monument, which could contain passageways and other unknown structures.
The new findings were originally reported by researchers from the ScanPyramids projects. Co-sponsored by Cairo University's Faculty of Engineering and the Paris-based non-profit Heritage, Innovation and Preservation (HIP) Institute. For the last year or so, the scientists have been using several different kinds of scanning techniques to investigate the interiors of the Great Pyramid without having to go inside and disturb it, Rossella Lorenzi reports for Seeker.
"We are now able to confirm the existence of a 'void' hidden behind the north face that could have the form of at least one corridor going inside the Great Pyramid," the scientists write in a statement, Lorenzi reports.
For years, researchers have been aware of three separate chambers within the pyramid. However, those were the only chambers known to be inside the massive mausoleum, Sarah Cascone reports for artnet News.
Last year, infrared scans revealed pockets of different temperature inside the pyramid that first suggested an open space on the north side of the pyramid, the Associated Press reports. The non-invasive ScanPyramids project employed infrared thermography, muon radiography imaging and 3-D reconstruction to further scan the pyramid. The "muography" technique proved key. Muography measures cosmic radiation to peer inside large objects like volcanoes, Cascone writes. Similar to an X-ray, the scans can help detect density by judging how these particles travel through different materials like rock—and these scans showed at least two hidden voids beneath the pyramid.
"The precise shape, size and exact position of this void is now under further investigation," the researchers said in a statement.
Currently, the scientists are installing more muon detectors around the pyramid in hopes of getting a better picture of its insides. However, people hoping for news of secret chambers shouldn't get too excited: experts are staying cautious for now.
"These people are scientists and do not have an archaeological background. The core of the pyramid was built using long stones and small stones. If you know that, you'll find anomalies everywhere," former Egyptian minister of antiquities Zahi Hawass, who leads a committee reviewing the team's data, tells Lorenzi. "I think there are no secret rooms and these anomalies have to do with the way the pyramid was built."
In the meantime, the ScanPyramids project has been extended so that the researchers can try to gather more evidence to support their theory.