The Ancient Romans Used These Tweezers to Remove Body Hair
A new exhibition explores Roman hair removal practices—and showcases 50 pairs of ancient tweezers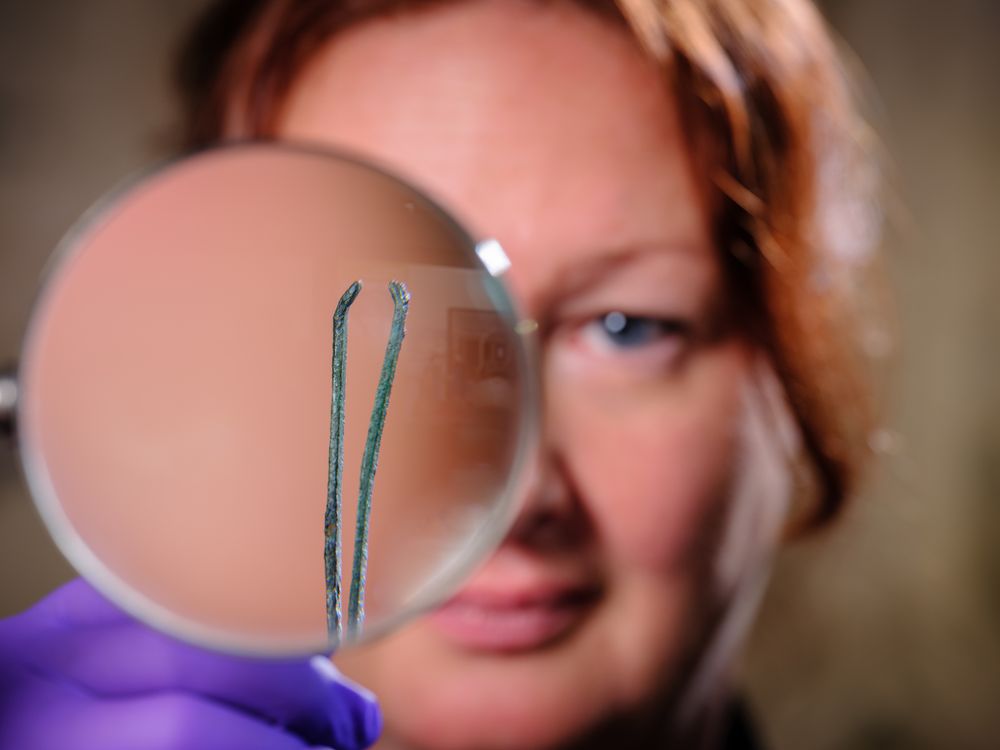 Long before the arrival of threading salons and products like Nair, the practice of hair removal was popular among the ancient Romans. The first-century philosopher Seneca even wrote of a professional hair-plucker drumming up business in the public baths.
The tools that Romans used to keep their bodies hair-free look much like modern tweezers. And now, 50 pairs of these tweezers—along with other ancient grooming tools—are on display at a museum in Wroxeter, a city in Roman Britain once home to as many as 15,000 residents. 
"The advantage of the tweezer was that it was safe, simple and cheap, but unfortunately not pain free," says Cameron Moffett, English Heritage curator at Wroxeter, in a statement. "Luckily, modern methods are slightly less excruciating!"  
The tweezers found in Wroxeter date to between the second and fifth centuries C.E. At the time, hair removal was common across the Roman Empire, though different people practiced it for different reasons.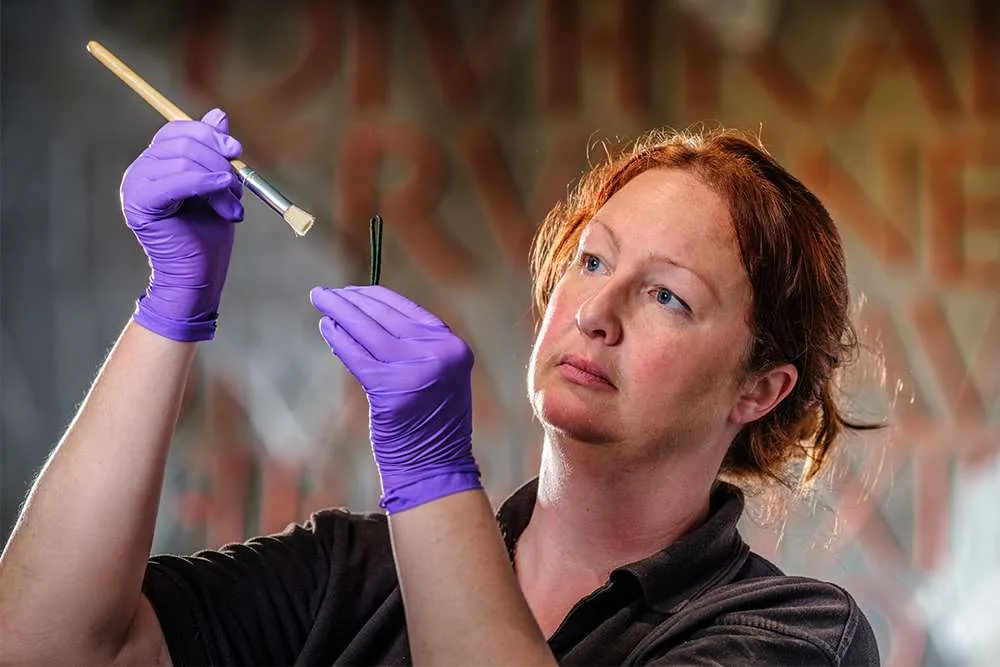 "We know from authors of antiquity that in general women were expected to depilate to make themselves attractive to men, whereas with men it was much more to do with the aesthetic expected for those engaging in sports," Moffett tells Maya Pontone of Hyperallergic.
Dozens of tweezers have been found during digs in Wroxeter, which has one of the largest such collections in Britain. Still, the tools have also been unearthed elsewhere: Just a few years ago, archaeologists found a set of ancient tweezers along with an ear-cleaning device—resembling a Q-tip, but made of metal—in a town southwest of London.
"Cleanliness and style were status symbols for the [Roman] ancients, a fact that differentiated them from many other cultural groups in Europe," wrote Jason Daly for Smithsonian magazine in 2019. "Unkempt or unruly hair, as well as bad hygiene, was said to reflect poorly on an individual's inner state."
As Moffett tells the London Times' Jack Blackburn, "You had to have the look. And the look was hairlessness, particularly the underarms."
To achieve the look, hair-removal was often performed by enslaved individuals, who made up a sizable portion of the population, per the Times.
At its peak, Wroxeter was the fourth largest settlement in Roman Britain and similar in size to Pompeii. Known as Viriconium Cornoviorum at the time, the city has long been a site of interest for archaeologists. In 2011, for a documentary television series called "Rome Wasn't Built in a Day," workers reconstructed a Roman-style villa out of only the tools available to the ancients, according to BBC News.
In addition to the tweezers, other artifacts on display include a Roman pipe that carried water to the city's bath house, copper alloy cosmetic sets used for applying eyeliner and eyeshadow, perfume bottles and hundreds of other artifacts.