An Assassin's Bullet Took Three Years to Kill NYC Mayor William Jay Gaynor
Gaynor collapsed and died from a bullet that had been lodged in his throat for three years - put there by an eventually successful assassin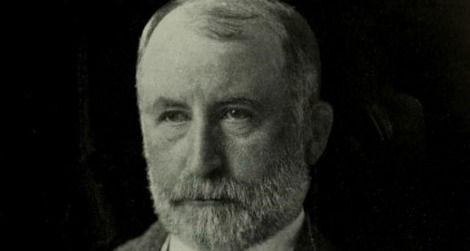 Yesterday, New York City residents voted in the primaries for their new mayor. But none of the candidates had a story as strange as William Jay Gaynor, an old New York City mayor whose death happened to coincide with election day this year.
A hundred years ago yesterday, Gaynor was traveling to Europe when he collapsed and died from a bullet that had been lodged in his throat for three years, after an (eventually successful) assassin shot him. The blog The Bowery Boys has more details:
Gaynor was not in New York when he was shot, and he was not in New York when he finally succumbed to its effects years later.  On August 9, 1910, he boarded a German ocean liner in Hoboken, New Jersey, for a planned trip to Europe. A disgruntled dock worker James J. Gallagher approached and shot him through the neck.  The moment was gruesomely captured by a New York World photographer.
Gaynor survived, but the bullet stayed in his throat, slowly robbing him of the ability to speak. He remained a politician, though, and was a strong enough opponent of corruption that Tammany Hall Democrats refused to support him for re-election in 1913. Gaynor ran anyway, announcing an independent run for Mayor on the steps of City Hall. His secretary had to make his speech for him, but, according to the Bowery Boys, as the secretary explained Gaynor's plan to eradicate graft, the mayor leaped up and cried, "Yes, that is what we are going to do — shovel all those miserable grafters into the common dump!"
But he never got the chance: he died just a few days later on his trip to Europe—one that was meant to let him rest and get stronger. He became the second mayor of New York to die in office.
More from Smithsonian.com:
The Dead Woman Who Brought Down the Mayor