Americans Used to Really Hate Tipping
Are gratuity's days numbered?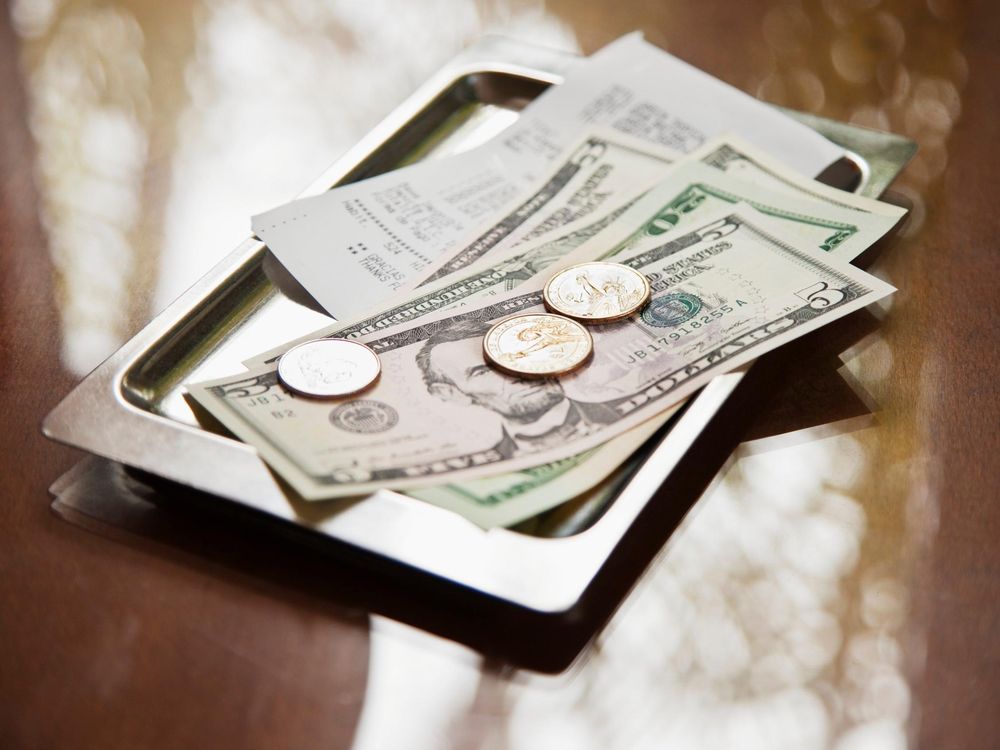 In the States, adding gratuity at the bottom of a restaurant bill or leaving cash on the table seem like time-honored customs, even though the proper amount for a tip is hotly contested. But it turns out that tipping itself has generated plenty of controversy over the years. At one point, in fact, the practice was even considered un-American, reports NPR's Nina Martyris.
The original source of the tipping debate wasn't just rooted in cheapskates who didn't feel like leaving a gratuity. When tipping began to emerge after the Civil War, Martyris writes that it sparked arguments about whether the practice encouraged servile behavior, "degrading America's democratic, puritanical and anti-aristocratic ethic." Rich luminaries like Mark Twain and Andrew Carnegie gained public accolades for refusing to tip, and their fellow Americans' hatred of tipping even led to a series of legal battles over the giving of gratuities, Martyris writes.
Despite the controversy, tipping eventually became standard practice in American restaurants. The 1998 version of the Amy Vanderbilt Book of Etiquette warned readers that "you should always leave something—even if you have a cup of coffee or a soft drink at a counter." Given that service workers who receive tips are guaranteed a national minimum wage of just $2.13 an hour, gratuities are considered a lifeline for hourly employees in the industry—and many servers must share their tips with kitchen staff as well. Still, it doesn't add up to much. The Bureau of Labor Statistics reports that servers across the country make a mean hourly wage of $10.40.
Could there be a better way to ensure service is good and workers are paid fairly? Some New York restaurateurs hope so. After a number of NYC food critics called to end the practice, the owners of high-end restaurants began to go tip-free. New York Magazine's Adam Platt tells Alan Sytsma that "the whole custom is absurd, and there's really nothing that's voluntary about it….I don't think that the service will suffer." He encourages establishments to instead raise menu prices—and, in turn, employee wages—and applauds the decision of restaurants like Danny Meyer's The Modern to go tip-free. Chain restaurant Joe's Crab Shack has even joined the no-tip trend with a tipping ban at some of its locations. 
Will tipping go out of fashion once more? For now, diners at no-tip establishments are having a hard time not leaving something extra. But gratuity's ultimate fate will depend on public perceptions about just how much workers should be paid.