Amateur Archaeologist Discovers Significant Amount of Scotland's Ancient Rock Art
Musician and avid walker George Currie has catalogued 670 pieces of prehistoric rock art in the Highlands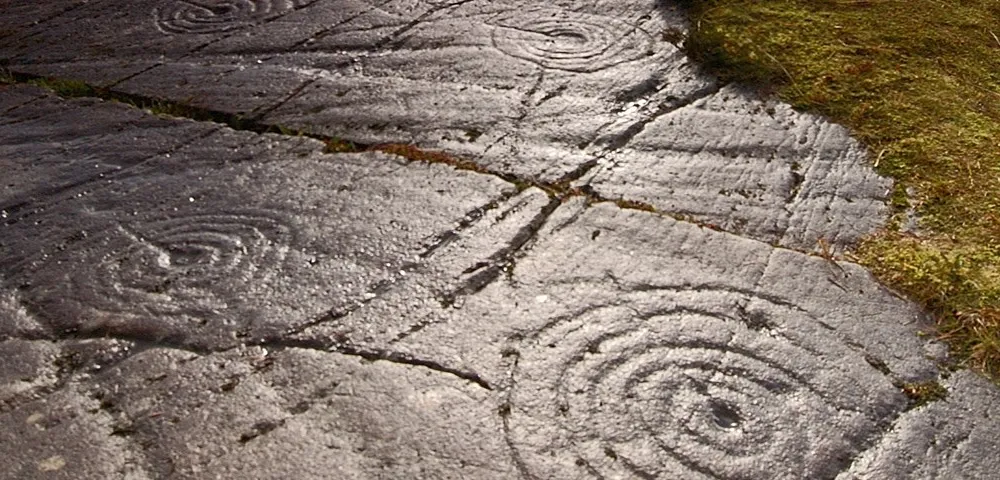 Anyone flipping through the reports submitted to Archaeology Scotland's Discovery and Excavation in Scotland will encounter one name again and again and again. That's because over the last 15 years, George Currie, music teacher and former lead guitarist to the band Darts, has cataloged more than 670 carvings created by stone age and bronze age Highlanders.
Considering there are about 6,000 carved rocks throughout Britian and 2,500 in Scotland, it's a huge percentage for one man to discover, reports Dalya Alberge at The Guardian. Currie, 66, makes his discoveries during long walks he takes a couple times a week in the wild moorlands outside his home in the city of Dundee, Scotland, and nearby Perthshire. Wandering the vast, empty expanses he searches for rock outcrops he navigates using a compass and GPS and takes photos of the rock art, later submitting them to Discovery and Excavation. 
Researchers say that the significance of much of the art remains murky, according to the BBC. Most of them are cup marks, shallow circular depressions, with rings or grooves surrounding them. Similar markings appear across Britain and mainland Europe, likely dating between 4,000 and 2,000 B.C. They could be territorial markings, star maps, tribal symbols or even just graffiti created by lonely shepherds.
Currie's passion for the carvings began when he stumbled across an unrecorded piece of art a decade and a half ago just six feet from a previously studied site. "I suddenly realized that all these things hadn't been recorded and hadn't been discovered," he tells Alberge. "I made a determined effort to find some more."
One of his most significant discoveries was a large stone with more than 90 circular cup marks on it found on the flanks of Ben Lawers, the highest mountain in the southern part of the Scottish Highlands, a 2009 BBC article notes. Some of the depressions still bear the tool marks of the original carvers. "I find them fascinating. They can be 5,000 years old. There is no way we can tell what is going on, but it is obviously something very important to the people who made them," Currie told The Scotsman at that time. "They are very mysterious. It is like a message from thousands of years ago."
Now, all of Currie's finds will be included in a new research project. The preservation group Historic Environment Scotland recently announced that they are beginning a five-year project to record all the known prehistoric carvings in Scotland. They will take 2-D and 3-D images of the carvings for a new research database.
Currie will continue his rock-art rambles and continue contributing to the project. He says the best time to find the divots and spirals is on winter mornings when the low angle of the sun produces more shadows. During the summer, he tells Alberge, you can walk right by a carving in the bright light and never see a thing.