This Altar Cloth Might Have Been Elizabeth I's Skirt
It belonged to a parish church for centuries
For centuries, a small parish church on the border between Wales and England has been the home of a beautiful piece of silk cloth. But now, a new wrinkle is being added to its history, as experts have recently identified it as once being part of a Tudor-era dress—one that may have even been worn by Elizabeth I.
For months, historians with an eye for royal fashions have examined the historic silk fabric and have determined that it may have belonged to the famously well-dressed queen. While there's no historic evidence that directly links this dress to Elizabeth's wardrobe, the floral patterns embroidered are strikingly similar to those she is depicted wearing in the famous "Rainbow Portrait" made of the queen circa 1600, the Historic Royal Palaces (HRP) says in a statement.
"When I saw it for the first time I knew immediately that it was something special. As I examined it, I felt as though I had found the Holy Grail, the Mona Lisa of fashion," HRP royal dress curator Eleri Lynn tells Gordon Rayner for The Telegraph. "None of Elizabeth I's dresses are known to have survived, but everything we have learnt since then points to it being worn by Elizabeth."
At the time, clothes weren't simply thrown away once they got old or fell out of style—especially clothing that was as expensive as a dress like this would have been at the time. Even royalty recycled their clothes, either giving them away or turning their old doublets and dresses into things like cushion covers, Lynn tells Rayner.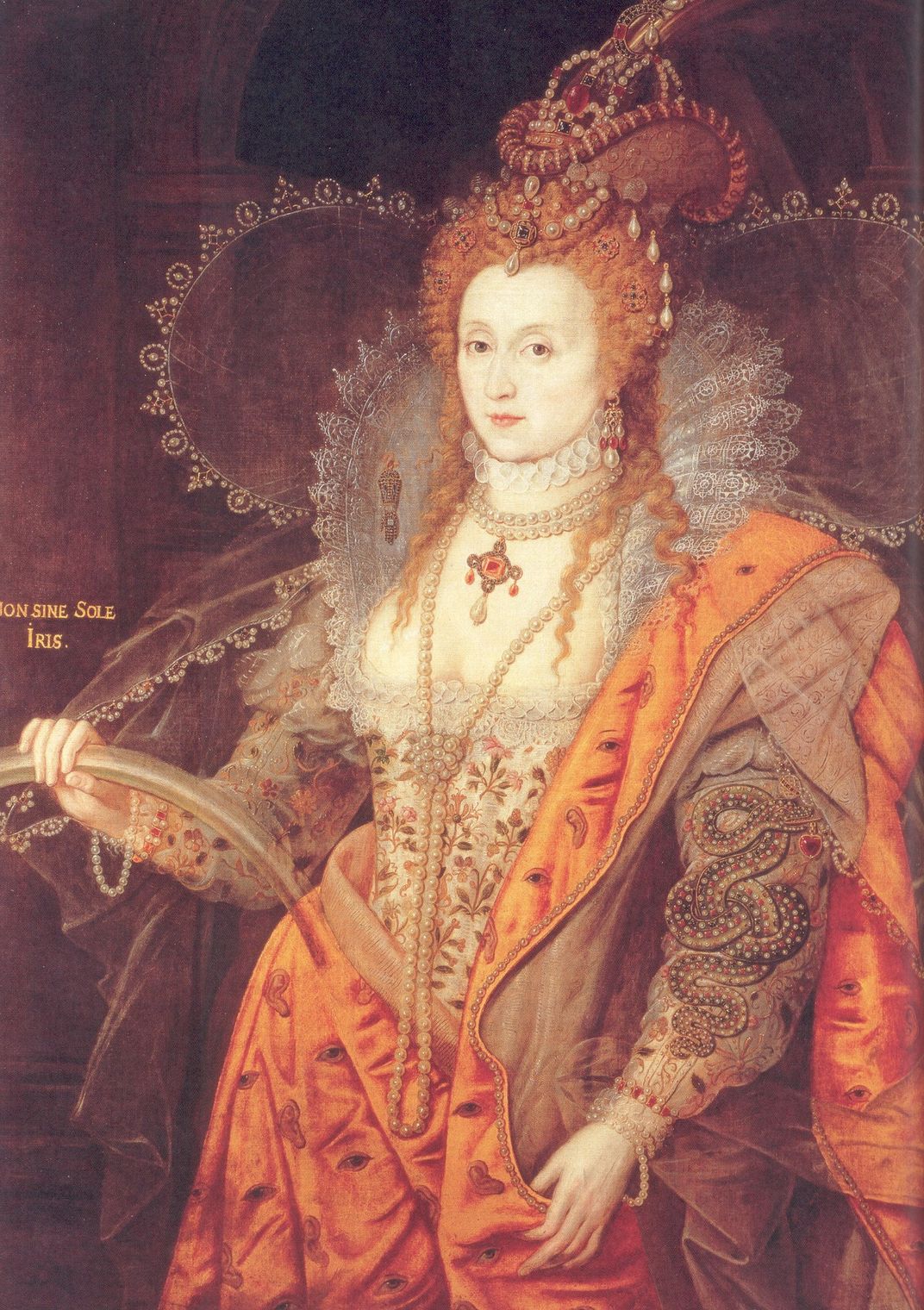 So how did this silvery fabric set aside solely for members of the royal family end up in a rural church? As it turns out, Elizabeth's lady-in-waiting and confidant, Blanche Parry, was born in Bacton and regularly attended services there at St. Faith's Church, the BBC reports. While there's no direct documentation that this piece of fabric originally belonged to the "Virgin Queen," historians have long-known that Elizabeth often gave her old clothing to Parry. It's possible that once she was finished with this fabric, she passed it on to her aide, who may have in turn gifted it to the church.
"This is an incredible find. Items of Tudor dress are exceptionally rare in any case, but to uncover one with such a close personal link to QElizabeth I is almost unheard of," HRP Joint Chief Curator Tracy Borman says in a statement.
While historians may never know exactly where this fabric came from, the circumstantial evidence for its royal origins is strong. After it finishes an 18-month-long restoration project, the former altar cloth will go on public display at the Tudor-era Hampton Court Palace.