Alaska Is Shipping in Snow for This Year's Iditarod
Could a warm winter make the famous sled race go to the dogs?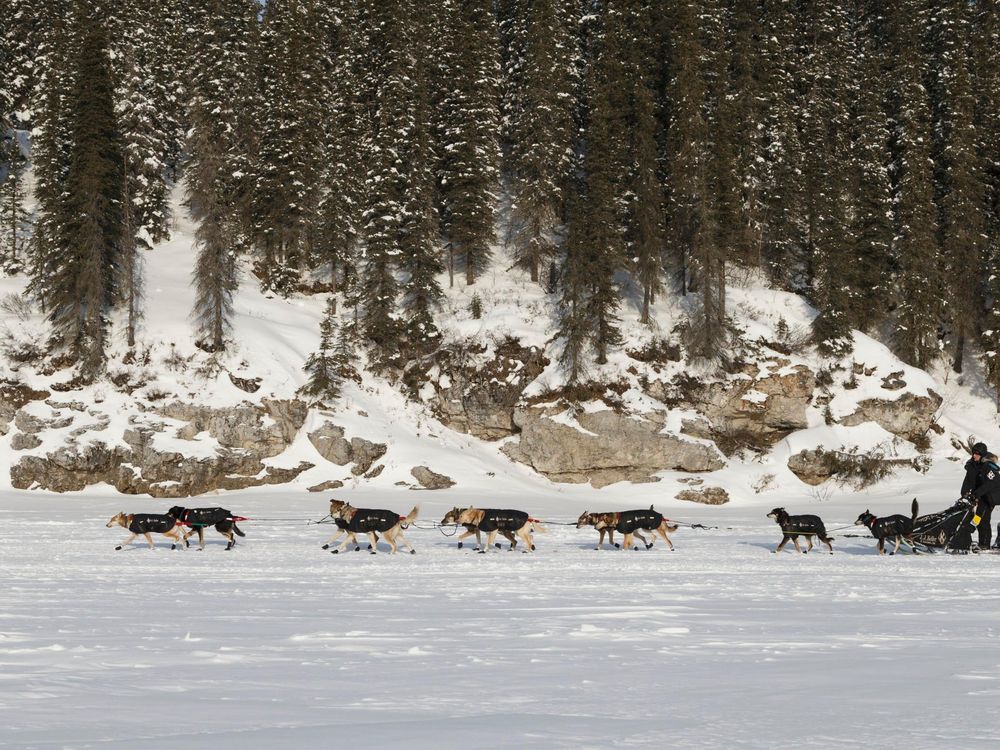 At Alaska's historic Iditarod race, dogs and snow go together like peanut butter and jelly. After all, snow keeps its dog sleds mushing over the course of 1,049 brutally chilly miles. But the 2016 race ran into a tiny hiccup, writes The Guardian: On at least one stretch of the route, there simply isn't enough snow.
Blame an unusually warm winter for the lack of snow in Anchorage, which hosts the ceremonial first stretch of the sled race. El Niño winters are historically warmer in Alaska, and this year is no exception.
The Iditarod's initial 11-mile run through Anchorage is a place for dog teams on their way to Nome to strut their stuff among throngs of cheering crowds at the beginning of "the last great race." Usually they whisk past surrounded by plenty of snow, but this year raindrops replaced the city's usual flakes.
The warm winter is wreaking havoc with winter tourism in Anchorage. KSKA's Zachariah Hughes reports that the unreliable snow has led to reduced recreational opportunities and a glut of winter inventory at stores. He notes that the city has seen only a third of its usual winter moisture, most of it in the form of rain.
The city isn't taking any chances with its most famous event. As Tegan Hanlon reports for Alaska Dispatch News, Anchorage has been stockpiling snow. The city has received railcars full of snow from elsewhere in Alaska, says Hanlon, but still may need to shorten the ceremonial route in deference to the dogsleds.
How will mushers fare once they're on remote parts of the route without much snow? The Bismarck Tribune's Brian Gehring interviewed Kelly Maixner, a North Dakota musher who will be racing this weekend. He tells Gehring that he plans to take a northerly route and feed the dogs a different diet to help make up for warmer temperatures.