Ai Weiwei Unveils Recreation of Monet's 'Water Lilies' Made Entirely of Legos
In a new exhibition, the renowned Chinese artist explores beauty, technology and growing up in exile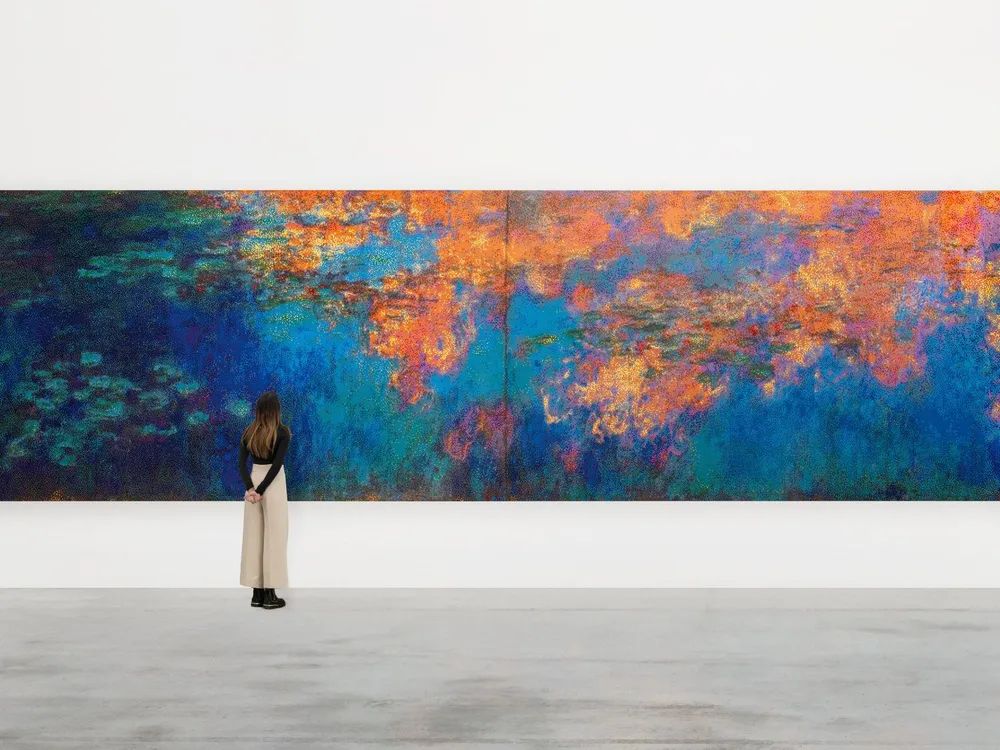 Legos may not be the most conventional artistic medium, but Chinese artist Ai Weiwei has frequently returned to the plastic bricks for some of his greatest works. In 2014, for example, he made waves with Trace, a series featuring 176 Lego portraits of political prisoners.
Now, Ai's latest Lego artwork may be his most ambitious yet. 
In an exhibition at London's Design Museum, Ai will display Water Lillies #1, his take on the famous triptych that Claude Monet completed between 1914 and 1926. The nearly 50-foot-long work is the centerpiece of "Ai Weiwei: Making Sense," the artist's first solo show in eight years. It's made of 650,000 Lego pieces, and it will span an entire wall of the gallery.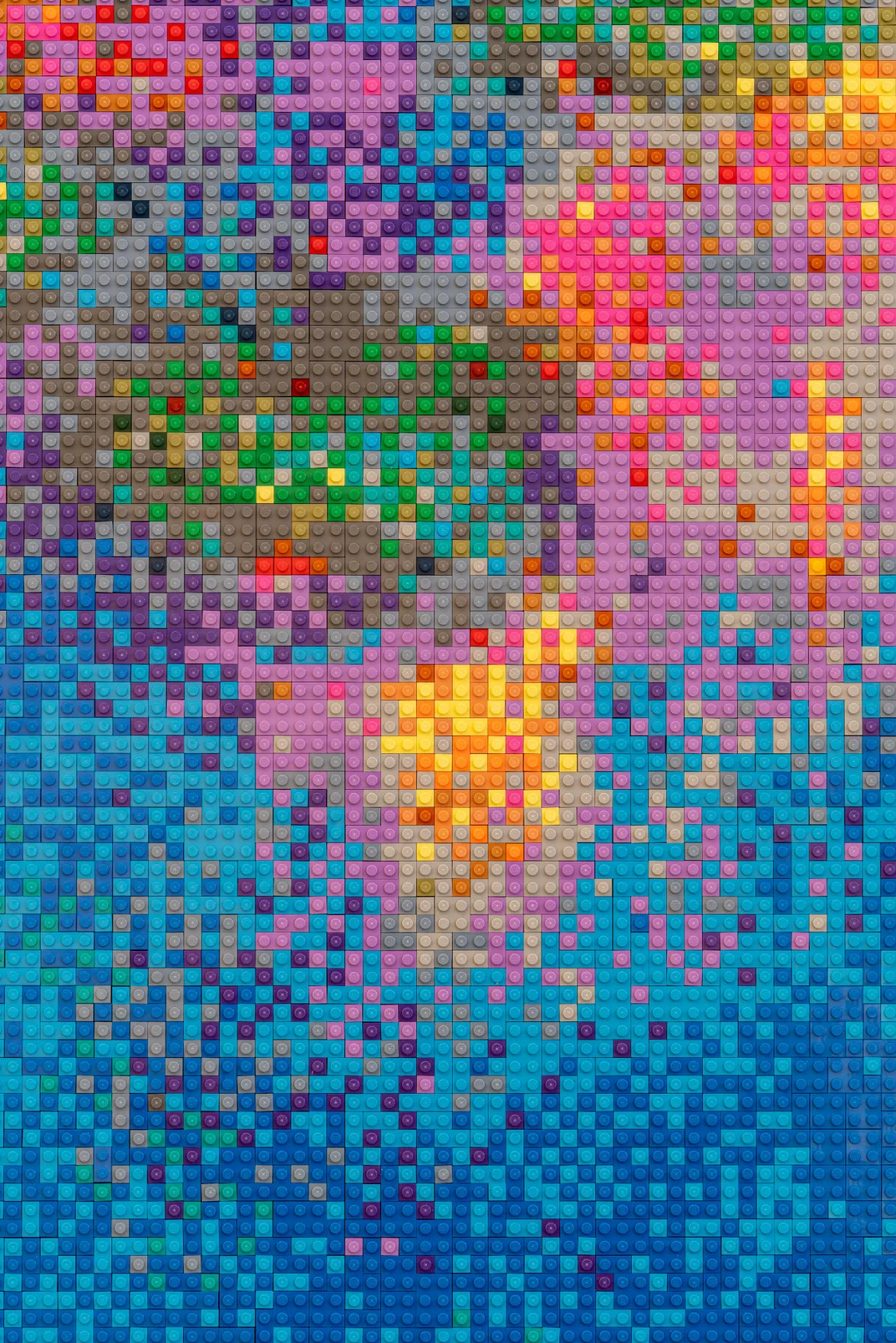 "In Water Lilies #1, I integrate Monet's Impressionist painting, reminiscent of Zenism in the east, and concrete experiences of my father and me into a digitized and pixelated language," says Ai in a statement.
Ai, who grew up in exile, is the son of one of China's most famous poets, Ai Qing. His family lived in far-flung and remote regions of China for much of his childhood. In Water Lillies #1, the artist alludes to this time by including among the flowers the outline of the door to an underground dugout his family lived in.
The dark spot is "brutally puncturing the watery paradise," juxtaposing Ai's experience with an otherwise idyllic scene, says Justin McGuirk, the museum's chief curator, to the Guardian's Caroline Davies.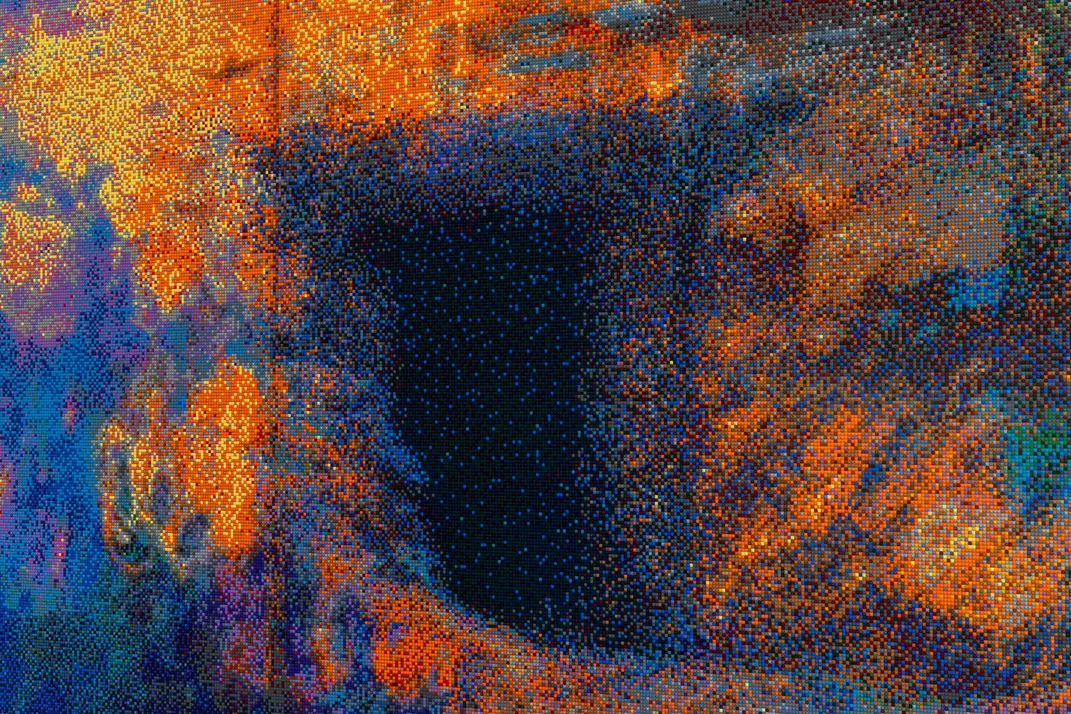 Through Legos, Ai also explores broader themes like technology. Instead of oil brushstrokes, his water lilies are made with the "depersonalized language of industrial parts and colors," McGuirk tells the Guardian. Meanwhile, the "pixel-like blocks suggest contemporary digital technologies which are central to modern life."
Monet's Water Lilies is famous for depicting the natural beauty of the artist's lily ponds in Giverny, France. Still, the Design Museum points out, even Monet's original is synthetic on some level, as his pond and gardens were man-made.
"There's so many layers of meaning in this work," Rachel Hajek, a curator at the Design Museum, tells Karen K. Ho of ARTnews.
Ai has never stuck to traditional materials in his art. In addition to Legos, he has worked with objects like fences, rubber inflatables and bicycles, to name a few.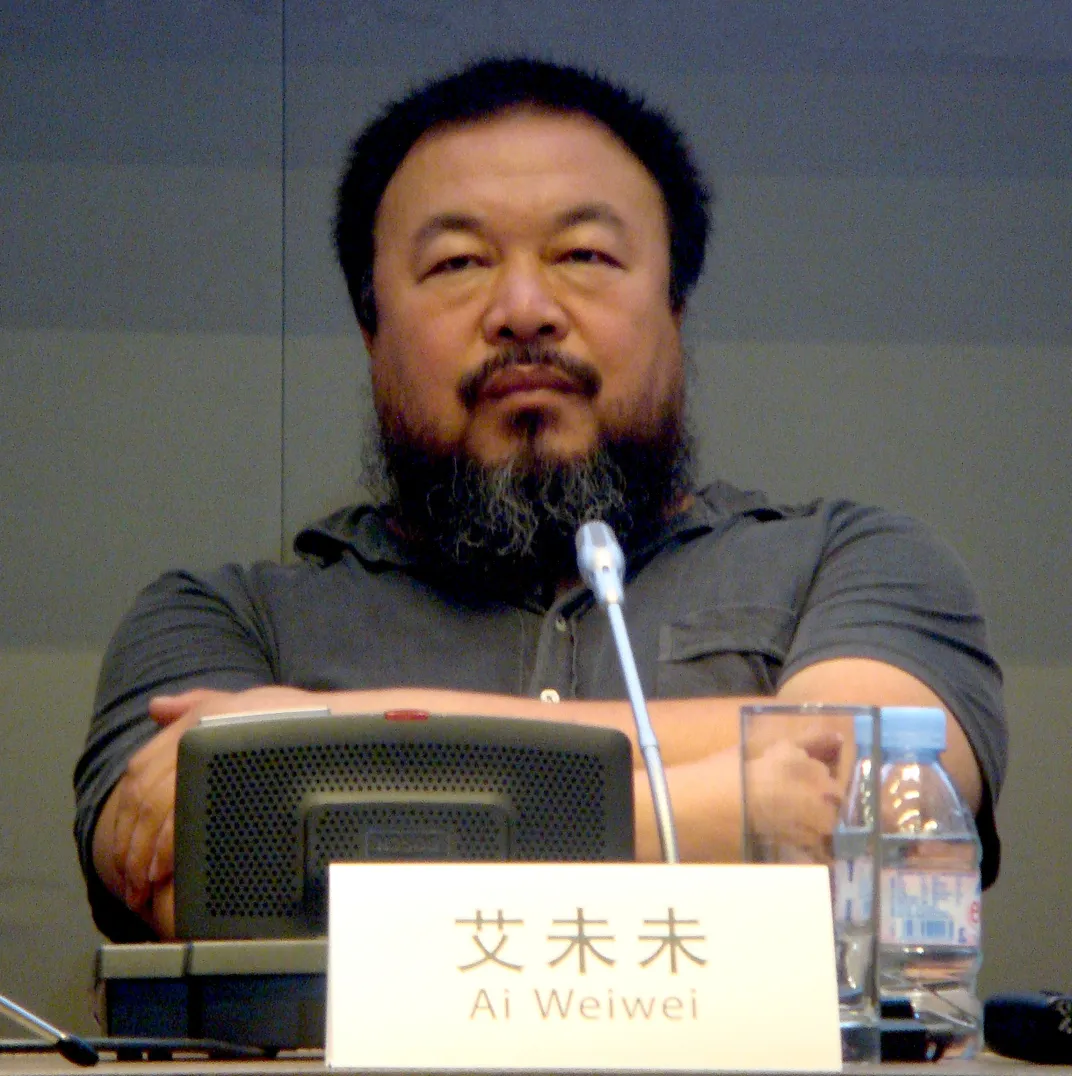 Ai is "China's most controversial, internationally famous and eclectic artist," wrote Smithsonian magazine's Christina Larson in 2014, "and his multimedia compositions are perhaps best known for their anti-authoritarian bent."
Trace, the Lego portraits of political prisoners, was rooted in personal experience. In 2011, authorities detained Ai for 81 days on tax fraud charges. During that time, he was "interrogated dozens of times" but "rarely asked about tax issues," reported BBC News' Damian Grammaticas.
The London exhibition will include artworks from throughout Ai's career. It will be the first to display his work "as a commentary on design and what it reveals about our changing values," according to the Design Museum's website, exploring tensions between "past and present, hand and machine, precious and worthless, construction and destruction."
"Ai Weiwei: Making Sense" will be on view at the Design Museum in London from April 7 to July 30.