After Decades of Decline, Tiger Populations Could Be on the Rise
Though the latest numbers seem hopeful, the majestic creatures are not out of the woods yet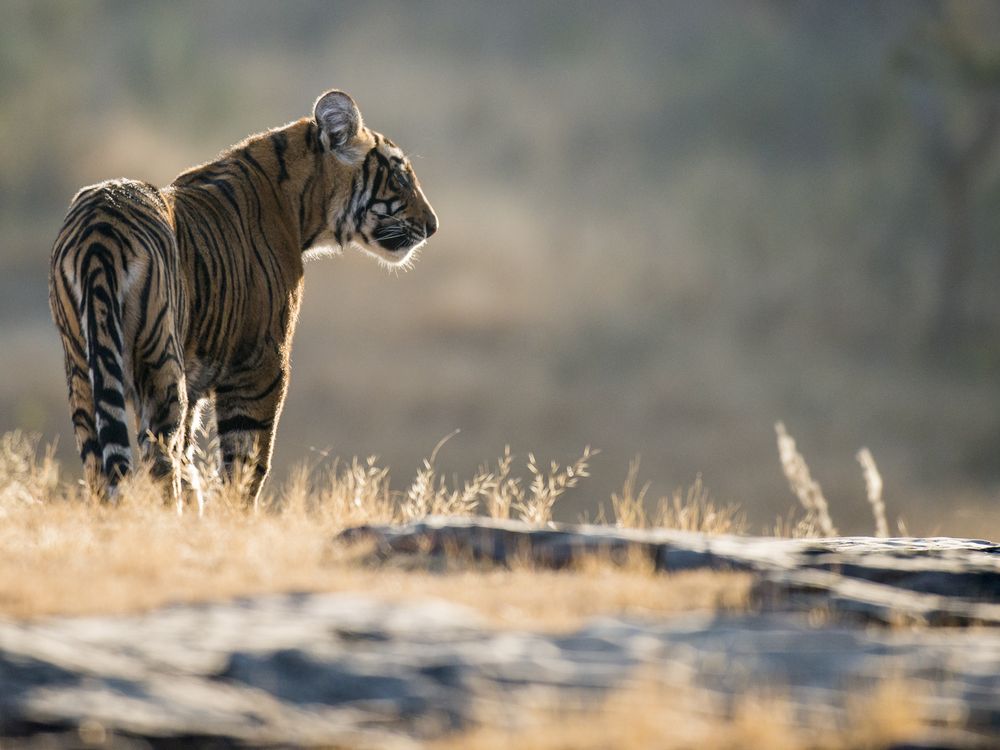 After years of hard work by conservationists throughout Asia, a new study brings good news for the world's wild tigers. According to a new report by the World Wildlife Fund (WWF), the number of tigers living in the wild may have been slowly rising over the last several years. If continued surveys prove this to be true, this would mark the first time in more than a century that tiger populations have grown.
In a study compiling surveys taken across Asia, researchers at the WWF found that there are at least 3,890 tigers living in the wild today—a considerable increase from the 3,200 recorded in 2010. The study suggests that the commitment to and success of conservation programs in some countries have contributed to the overall growth of the global tiger population, Brian Clark Howard reports for National Geographic.
"It's a positive trend," Ginette Hemley, the WWF's senior vice president of wildlife conservation, tells John R. Platt for Scientific American. "We're cautiously hopeful."
Counting wild tigers, however, isn't easy. While tens of thousands of tigers once roamed Asia from Turkey to Indonesia, their habitats have become tiny and scattered during the last century. Wild tigers are notoriously elusive, preferring to hide out in hard-to-reach places in jungle undergrowth and high mountains, Brad Plumer reports for Vox.
Combined with their low numbers, these factors can make them difficult to keep track of, which can leave some uncertainty as to whether the populations are truly on the rise. The increased numbers may in part reflect better surveying methods.
Additionally, while the global number of wild tigers appears to have gone up, a country-by-country analysis is more sobering. Though several countries including India, Nepal, Bhutan and Russia may have gone up in recent years, others have seen tigers disappear thanks to poaching and habitat loss.
Just last week, Cambodian officials declared that wild tigers are extinct within the country's borders and the number of tigers counted in Bangladesh dropped from 440 to 106 in this latest survey. Hemley tells Howard that it is possible that some of these dramatic drops may be the result of improved survey techniques and not actual loss of animals, but it underscores just how much work there is still to do.
"This report shows great momentum, but I would caution people in thinking that we're on an unchangeable path toward recovery," Luke Dollar, who manages the National Geographic Society's Big Cats Initiative tells Howard. "The stakes continue to be great and tigers remain at risk of global loss."
To put it in perspective, there are about 5,000 captive tigers living in the United States alone. The reports calls for governments to crack down harder on poaching and illegal destruction of habitat while working together to fight the black market tiger trade. In particular, it notes the success of India's conservation programs, which has increased the number of people protecting tiger habitats from poachers while providing compensation to villages and farmers who are injured or have livestock attacked by the big cats, Howard writes.
India and Nepal have also set an example of how sharing resources can shut down smugglers on their shared border, Hemley tells Howard. But conservationists hope that the reported increase will encourage countries to continue in their efforts to double the world's wild tiger populations by 2022, the goal set by world governments during the 2010 World Tiger Summit, Platt writes.
"I think it's doable, but it's not going to happen without big mobilizations of additional resources and commitments," Hemley tells Platt. The next steps may come soon, as world leaders gather in New Delhi this week for the 3rd Asia Ministerial Conference on Tiger Conservation.