Abortion Pill Can Be Sold at Pharmacies, FDA Says
The new rule could expand medication abortion access in some places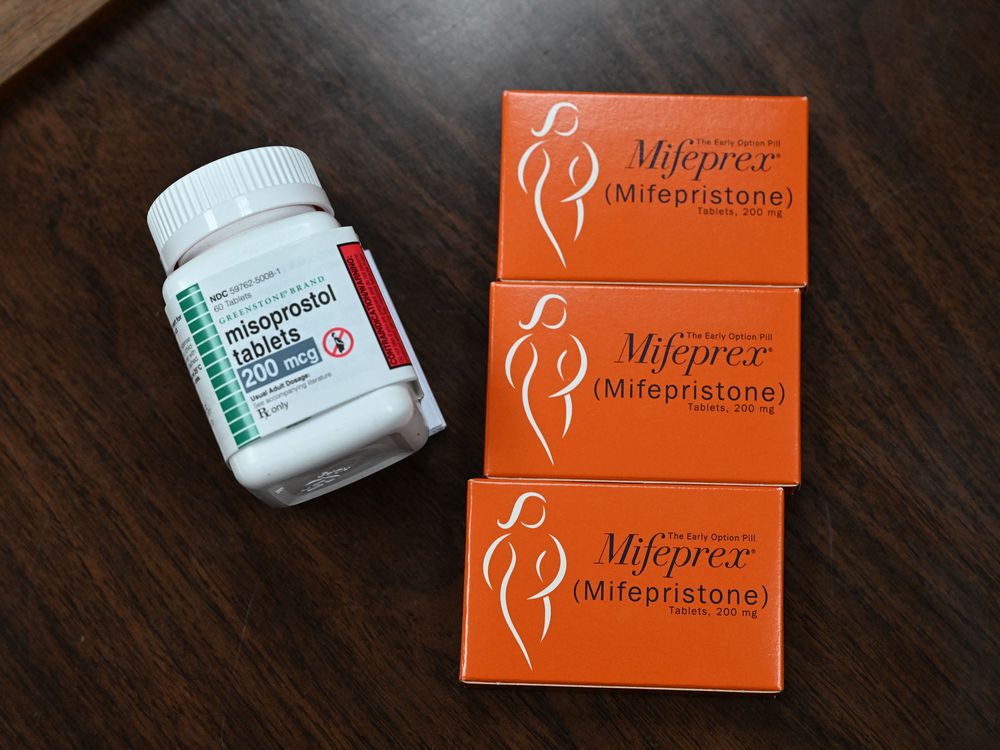 Certified retail pharmacies may now fill prescriptions for the abortion pill mifepristone, after a rule change finalized by the U.S. Food and Drug Administration on Tuesday.
In the past, patients could only get mifepristone through a certified health care provider. During the Covid-19 pandemic, though, the FDA lifted the requirement that people pick up the drug in person.
Under the new regulation, mifepristone will still require a prescription from a certified health care provider. But now, retail pharmacies that complete a certification process will be able to fill those prescriptions.
"This is a product that's been very niche for a long time," Kirsten Moore, director of the Expanding Medication Abortion Access Project, tells ABC News' Anne Flaherty. "But this is definitely a step in the direction of mainstreaming this drug."
The FDA approved mifepristone in September 2000 for the medical termination of pregnancy through seven weeks gestation. In 2016, the agency extended its use through ten weeks gestation.
Mifepristone is used in combination with another medicine called misoprostol, which is more easily obtained at pharmacies with a prescription. Mifepristone works by blocking a hormone needed for pregnancy to continue, then misoprostol, taken 24 to 48 hours later, causes the uterus to expel pregnancy tissue, according to the Washington Post's Frances Stead Sellers and Rachel Roubein.
The rule change could expand access to medication abortion at a time when more people are seeking it, the New York Times' Pam Belluck reports. According to the Guttmacher Institute, a research group that supports abortion rights, more than half of U.S. abortions are now done with pills.
Still, it's not clear how quickly or broadly the new change might apply, Moore tells ABC News. Abortion bans and restrictions would make it challenging or illegal for pharmacies to fill prescriptions for the pills. "Unfortunately, today's announcement will not provide equal access to all people," because of those restrictions, Evan Masingill, CEO of GenBioPro, a manufacturer of the pill, tells ABC News.
Additionally, pharmacies would have to voluntarily apply for certification before selling the pill. If they do, "it could change the conversation about abortion, opening up avenues for people in rural parts of a state," Rachel Rebouché, dean of Temple University's Beasley School of Law, tells the Washington Post.
Certification requires time and resources, so some pharmacies may not consider the process worth the effort, writes the Times. "Certification is a hurdle," Ameet Sarpatwari, an epidemiologist and lawyer at Harvard Medical School, tells the Washington Post. "I am of the opinion that those safeguards are not needed considering the safety profile of the drug."
Anti-abortion advocates say they aim to raise a legal challenge to the FDA's approval of mifepristone and ask authorities to address unregulated online sales of the pill, writes ABC News. "Abortion activists want to turn every post office and pharmacy into an abortion business, and the Biden FDA is a willing participant," Marjorie Dannenfelser, the president of Susan B. Anthony Pro-life America, tells the Times.
"Although the FDA's announcement today will not solve access issues for every person seeking abortion care, it will allow more patients who need mifepristone for medication abortion additional options to secure this vital drug," the American College of Obstetricians and Gynecologists says in a statement, per Matthew Perrone of the Associated Press.