How the 'Wild Beasts' of Fauvism Took the Art World by Storm
A new exhibition examines the short-lived movement—and sheds new light on its women members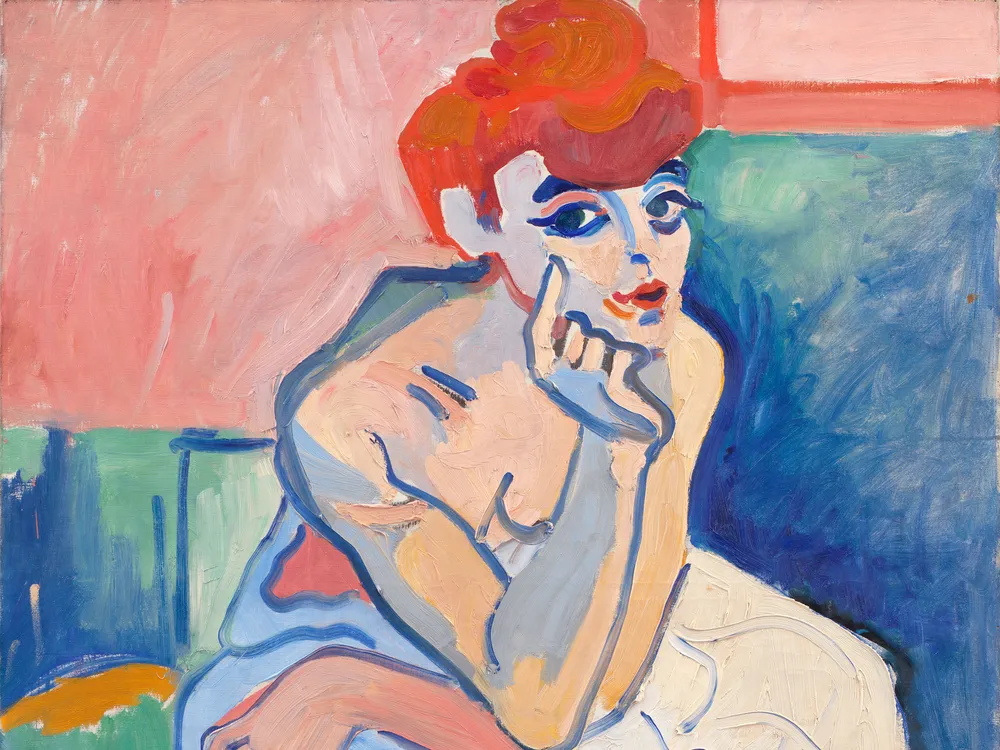 In 1905, Henri Matisse and André Derain worked together in the small Mediterranean town of Collioure. There, the two artists created some of the first works of an audacious, albeit short-lived, movement: Fauvism.
Fauvism was experimental and tactile, characterized by "bold, undisguised brushstrokes and high-keyed, vibrant colors directly from the tube," as curator Sabine Rewald wrote in a 2004 essay for the Metropolitan Museum of Art. The movement was also quite divisive: Its name comes from art critic Louis Vauxcelles, who disparagingly called its artists fauves (French for "wild beasts") when they exhibited their work at the Salon d'Automne in 1905.
"He was essentially calling them young, uneducated bastards," Arthur Fink, an assistant curator at Switzerland's Kunstmuseum Basel, tells Air Mail's Harry Seymour.
Now, a new show is exploring the movement that took its name from that mocking comment: "Matisse, Derain and Friends" opened at the Kunstmuseum Basel earlier this month. Alongside Fink, it's curated by Claudine Grammont, the Centre Pompidou's head of graphic art, and Josef Helfenstein, the Kunstmuseum Basel's director.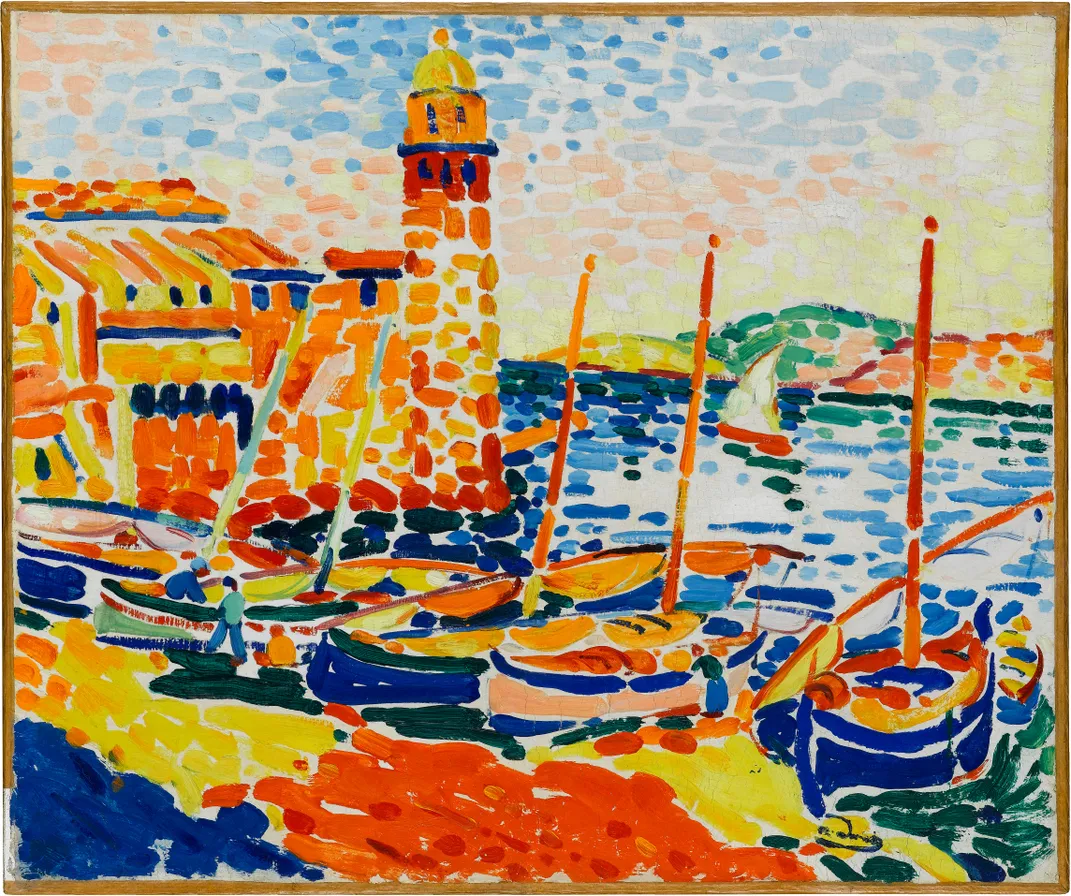 Featuring some 160 works, the exhibition "delves deep into the kaleidoscopic world of color experimentation led by Fauvism's pioneers," writes Euronews' Theo Farrant.
Works on view include several paintings by Matisse, such as Luxe, Calme et Volupté (1904), La Gitane (1905), Le Tapis Rouge (1906) and La Sieste (1906). The show also features paintings by Georges Braque, Sonia and Robert Delaunay, Kees van Dongen and Raoul Dufy, among others. Many of these works haven't been on public display in decades, reports Euronews.
In many Fauvist paintings, "one can virtually see the painter applying [paint] to the canvas, and the brushstrokes evince a vibrant, tactile quality," says the museum in a statement. "In thematic terms, the artists prove exceptionally versatile. Their motifs range from harbor and street scenes to intimate family pictures, from nocturnal revelries to subjects from consumer culture."
The show also aims to highlight the women of the movement, who "played a vital, though rarely acknowledged, role in Fauvism," per the museum.
One such woman was Émilie Charmy. Orphaned as a teenager, she "refused the kind of teaching jobs someone of her sex and social status would usually gravitate towards," instead choosing to support herself through her art, writes Artnet's Jo Lawson-Tancred. Her work was "highly avant-garde," and today she is "best known for her intriguingly ambiguous self-portraits and seductive female nudes."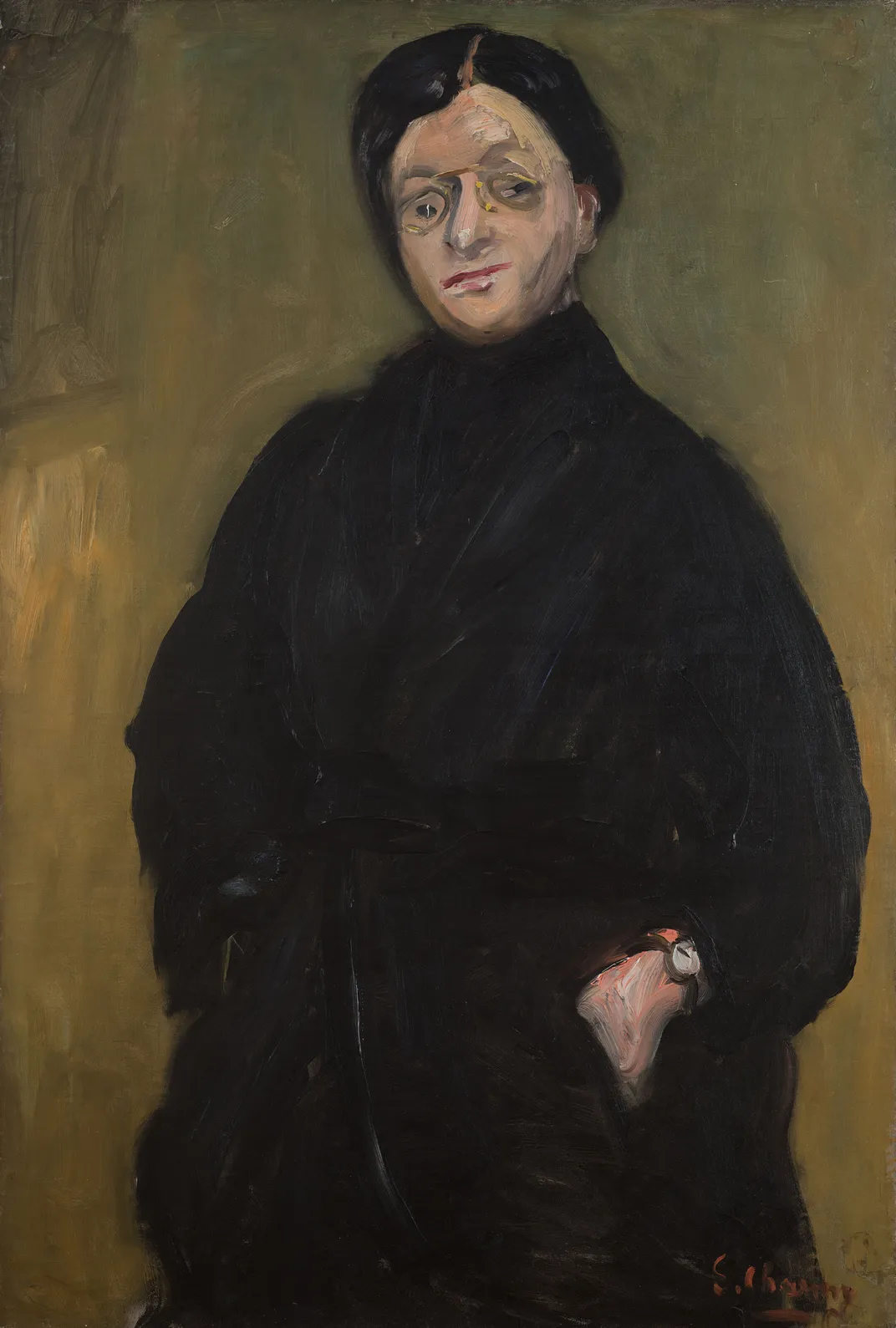 The exhibition also recognizes women who contributed to Fauvism but weren't artists themselves, such as Berthe Weill, an art dealer who provided critical early support for the movement. Additionally, the show features information about the experiences of sex workers, who were often the subjects of Fauvist paintings.
The Fauvist movement didn't last long, losing traction around 1908. Fink tells Air Mail that several factors contributed to its demise.
"The group became critical of Matisse claiming his position as 'King of the Fauves,' and the rise in nationalism across Europe coincided with the public becoming more disapproving of the group's work," he says. "But, most importantly, in 1907, Picasso finished his landmark painting Les Demoiselles d'Avignon—and Cubism was born."
"Matisse, Derain and Friends" is on view at the Kunstmuseum Basel in Switzerland through January 21, 2024.