Sold for $239,000, This Map Is Actually a Rare 14th-Century Nautical Chart—and Worth $7.5 Million
A San Diego map dealer uncovered the artifact's true origins through impressive historical sleuthing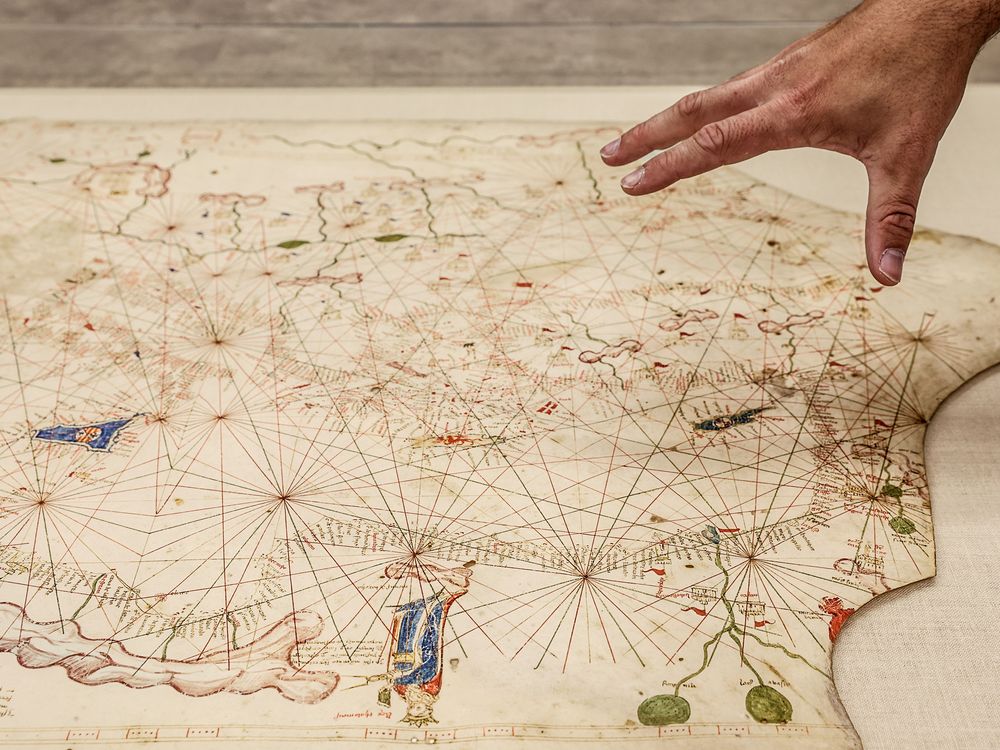 Last fall, Christie's auctioned off a "highly unusual" nautical map as part of an estate sale for Ann and Gordon Getty. But the artifact, called a portolan chart, was even more unusual than officials suspected. The auction house had dated it to the 16th century—an estimate that was hundreds of years off.
Now, experts think the map of Europe dates to the 14th century, making it the fourth oldest object of its kind.
Alex Clausen, a San Diego-based map dealer and the president of Barry Lawrence Ruderman Antique Maps Inc., discovered Christie's mistake after he and his team purchased the map for $239,000.
"I was just incredulous," Clausen tells the Los Angeles Times' Hannah Fry. "We were talking about something that really only exists in a handful of national libraries." Clausen and his colleagues now estimate that the map is actually worth $7.5 million.
Gordon Getty, the oil heir who has been ranked among the richest people in America, and his wife, Ann, a collector who died in 2020, acquired the map during another Christie's auction in 1993. Over the past year, sales from the Gettys' collection have been a massive success for Christie's, bringing in over $200 million for charity.
Yet even amidst that success, the nautical map's true value slipped past the auction house's experts. Christie's dated it to between 1500 and 1525 and estimated that it would sell for between $100,000 and $150,000.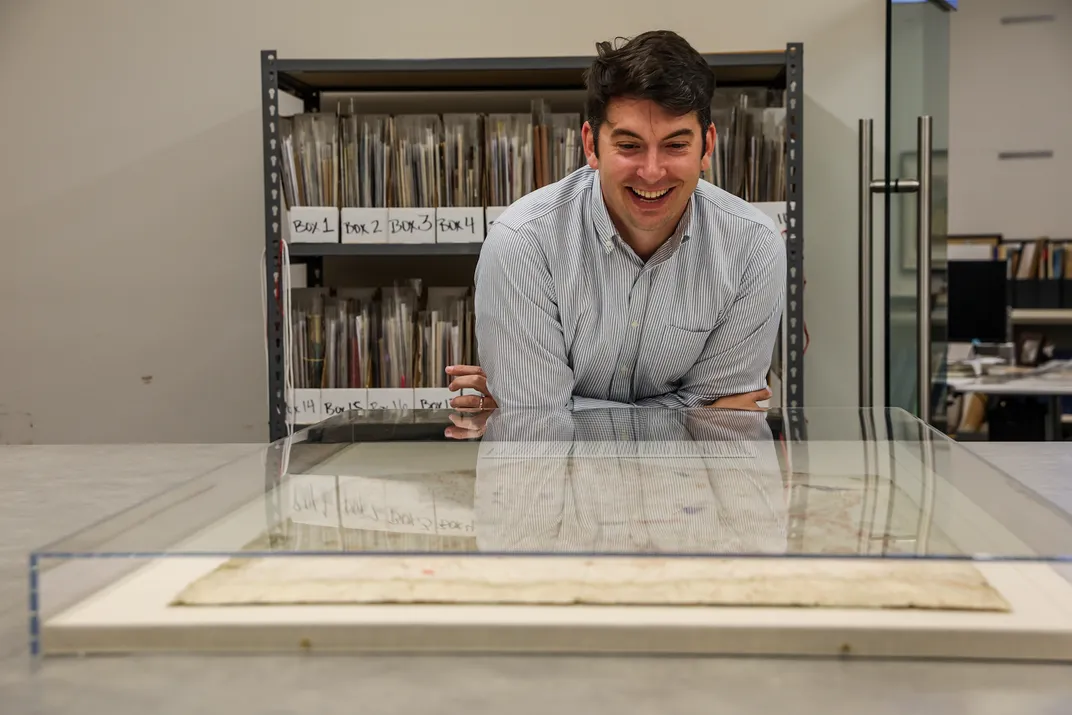 Portolan charts, also called harbor-finding charts, are handcrafted nautical maps typically made on animal skin. They feature rhumb lines, which helped sailors navigate to different ports, and often include drawings of compass roses, flags, ships and sometimes even sea monsters.
Clausen was scrolling through the Christie's sale via an online portal when he noticed a few inaccuracies on the map, suggesting that the auction house had the wrong date.
For one, Granada in southeastern Spain wasn't labeled with the same flag as other Spanish kingdoms in the Iberian Peninsula, as Clausen tells the Los Angeles Times. Spanish forces claimed the territory in 1492, suggesting the map was made before that point. Additionally, the borders on mainland Europe seemed to indicate a time before the end of the Hundred Years' War, and crusader strongholds were still present in the east.
After Clausen and his team acquired the map, they spent months studying it. They conducted a series of tests, including carbon dating, pigment analysis and multispectral imaging, per ARTnews' Karen K. Ho. They also consulted with a number of experts and cataloguers. At the end of this process, the team concluded that the map actually dated to 1360.
"It's a bit of an Indiana Jones thing," says Barry Ruderman, Clausen's business partner, to the Los Angeles Times. "After over 30 years in the business, the greatest thrills are the discoveries which are truly unexpected, but for which you search and prepare your entire career. You don't know where or when, you simply prepare for the journey."
Now that his team's discovery has been publicized, Clausen is eager to learn what other historians and experts think about it.
"We have talked to many niche subject matter experts about how this chart impacts their work," Clausen tells Artnet's Richard Whiddington. "I'm particularly interested in hearing from people outside the map world for their insights."