Thieves With Hammer Stole $100,000 Chagall Print From Manhattan Gallery
The whereabouts of the work—and the individuals who conducted the "brazen" heist—remain a mystery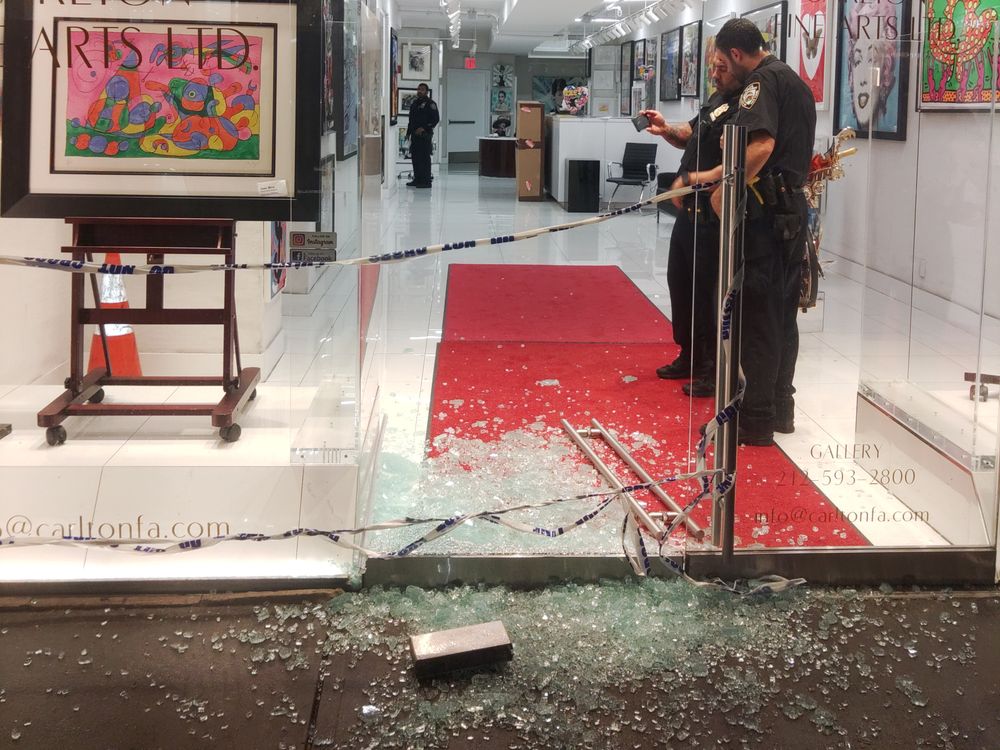 Police are still searching for the thieves who conducted a heist at the Carlton Fine Arts gallery in Midtown Manhattan, reports NBC New York's Marc Santia.
In the early hours of September 25, three individuals approached the Madison Avenue gallery. One of them smashed the glass front door with a hammer, running in to grab a print from an easel: a $100,000 lithograph by Marc Chagall.
After removing the work from the gallery, the thieves carried it outside into the rain, where a Honda Accord was waiting. Surveillance camera footage shows them struggling to load the piece into the sedan, at one point setting it down on the wet pavement. Nobody was injured during the break-in, police tell Artnet's Adam Schrader.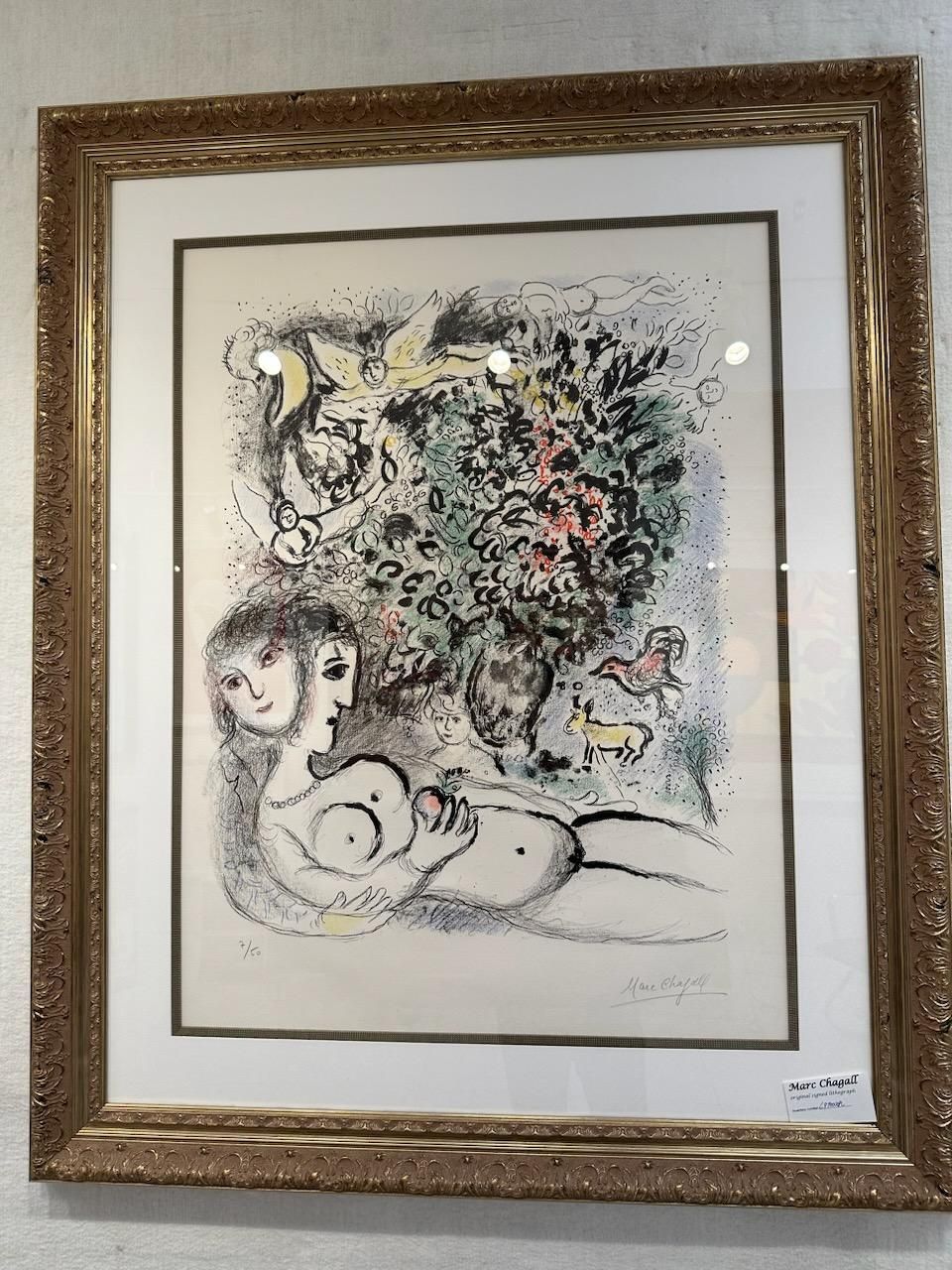 Now, almost two months later, the artwork remains missing as authorities attempt to track down the three suspects caught on video.
"It's a very high-end area," gallery owner Charles Saffati tells NBC New York. "A lot of police in that area, too, so they have to be very brazen to come and do something like that."
Carlton Fine Arts, which opened in 1969, focuses on Pop Art and works by "modern masters"; Saffati regards Chagall as one of the three major masters of the 20th century, alongside Pablo Picasso and Joan Miró, according to NBC New York.
In the wake of the crime, the gallery has added a new storefront with security glass, an upgraded alarm system and 24-hour armed security guards. "It's a tremendous cost for us," Saffati tells NBC New York. "It's unacceptable. It's Madison Avenue; we need protection. We have the best police force in the world, but their hands are tied."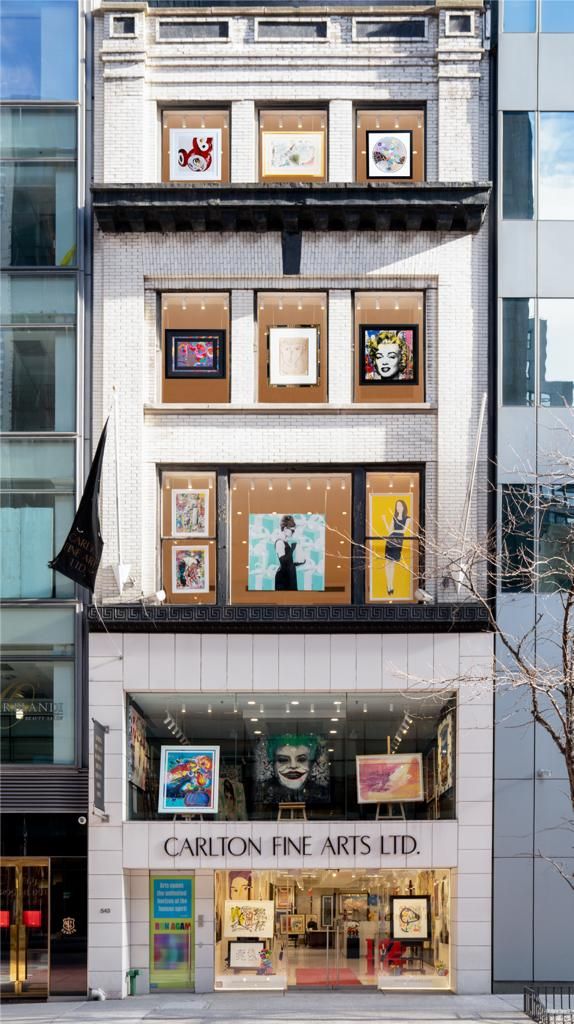 The stolen 1971 print, Eve, is the seventh edition of 50 lithographs Chagall made of the titular figure in the Garden of Eden, Saffati tells Hyperallergic's Rhea Nayyar. Eve reclines nude under a tree while holding an apple, observed by angels overhead. It is drawn in Chagall's trademark style, which combines artistic influences such as Surrealism and Expressionism, ultimately defying a single label.
"Art seems to me to be above all a state of soul," Chagall once said.
Much of Chagall's work, including Eve, incorporates religious symbols and themes. "Chagall's general subject matter was deeply entwined with his identity and experiences as a Jewish man," writes Hyperallergic. "The artist also drew much inspiration from his extensive study of the Bible and devoted decades of his creative practice to illustrating its stories through printmaking and painting."
Other works of Chagall's at Carlton showcase his more whimsical imagery, which ranges from flying lovers to animals playing instruments.
Throughout his career, the artist created some 10,000 pieces, according to Smithsonian magazine's Joseph A. Harriss. He continued to work until his death at age 97 in 1985.