The First Person of Native American Descent Was Elected to the U.S. Senate 109 Years Ago Today
Charles Curtis, who would go on to become Herbert Hoover's vice president, left behind a problematic legacy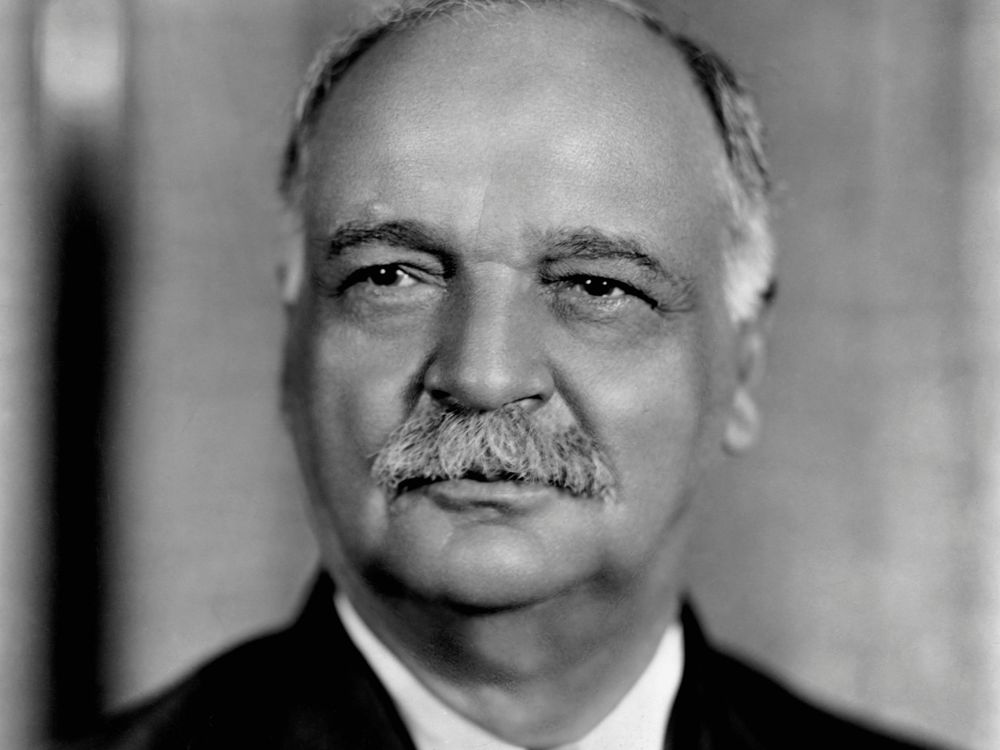 A little more than a century before Barack Obama became the first biracial president of the United States, Charles Curtis served as one of the first biracial politicians in the U.S. Senate. Curtis may not be one of America's most oft-remembered politicians, but he was the first politician with mixed Native American and European heritage to serve as a senator and his role in the national conversation about race is a complicated one.
Curtis was born on January 25, 1860 in Topeka, Kansas to a white father and a mother of Kaw, Osage, Potawatomi and French descent. He was raised on a Kaw reservation near Council Grove after his father went off to fight in the Civil War and his mother died. There, he experienced first-hand the problems that plagued many Native American communities at the time: such as rampant outbreaks of smallpox and alcoholism, according to the Kansas Historical Society.
As a teenager, Curtis moved back to Topeka, where he owned and operated a horse-drawn taxi service. As a cab driver in the state's capital, Curtis often gave rides to the city's lawyers, which gave him his first taste of politics and the law according to Nova Cottrell, who operates (and lives in) the Charles Curtis House Museum in Topeka.
"The lawyers took a liking to him and would always call on him to take them to their places of business, and he would get bored waiting on them and started reading the law books," Cottrell told Nate Dimeo for NPR in 2008. "And by the age of 21, [he] passed a bar exam without a formal education."
Just a few years later, Curtis was elected county prosecutor and in 1892 he was elected congressman in the U.S. House of Representatives. While Curtis' heritage made him stick out among Congress' overwhelmingly white majority, he turned his colleagues' stereotypical perceptions of him to his political advantage, historian William Unrau told Dimeo. On one hand, they saw him as canny and resourceful due to his white heritage; on the other, they saw his Native American ancestry as putting him in touch with nature.
"In fact, he used his Indian-ness when it was convenient for him in terms of what he was trying to achieve politically," Unrau said.
Because of his descent, Curtis was given a lot of power over Native Americans' affairs. However, he believed that the future of Native Americans rested in assimilation into white American culture, not in preserving their own identity. He is perhaps most famous (or infamous) for the "Act for the Protection of the People of Indian Territory," better known as the "Curtis Act of 1898," which gave the Dawes Commission the authority to determine who received tribal membership. During his career in Congress, Curtis authored bills that stripped Native Americans of mining rights and even dissolved whole tribes, Dimeo reported. He was, however, a supporter of women's rights: later, as a senator, Curtis helped speed up the vote for the 19th Amendment and sponsored legislation protecting married women's assets, according to the Senate Historical Office.
After decades of service in Congress and in the Senate, Curtis ran for president in 1928. After he lost the primary election to Herbert Hoover, he was offered the role of vice president in the general campaign. Unfortunately for Curtis, Hoover gave him few responsibilities outside of representing the White House at social events and opening the 1932 Olympics. When Hoover was defeated by Franklin Roosevelt in 1932, Curtis retired from national politics and returned to practicing law, according to the Senate Historical Office.
Curtis may have had a landmark career, but he left behind problematic policies, whose legacies continue to impact indigenous people today.