Ruins of 2,000-Year-Old Roman Walls Unearthed in Swiss Alps
Archaeologists found the stone structures—along with a rich collection of artifacts—in a gravel quarry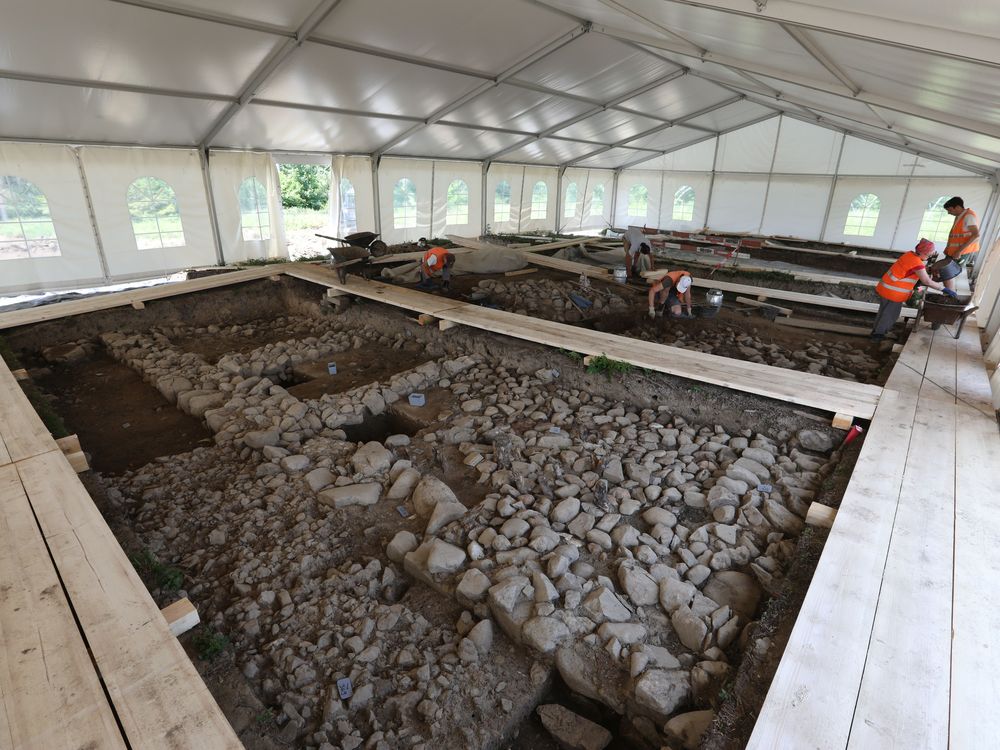 Archaeologists have discovered the remains of a Roman building complex in the shadow of the Swiss Alps.
Constructed some 2,000 years ago, the stone structure includes several rooms spread across more than 5,000 square feet. Researchers found it in a gravel pit in Cham, a town in the canton of Zug in central Switzerland.
This is the first discovery of a large-scale Roman building in Zug in nearly 100 years, according to a statement from the Office for the Preservation of Monuments and Archaeology, per Google Translate.
"Only a few structural relics of this kind from the Roman period are known in the pre-Alpine region, in contrast to other regions," says Christa Ebnöther, an archaeologist at Switzerland's University of Bern, in the statement. "What is also astounding is the relatively good preservation of the remains."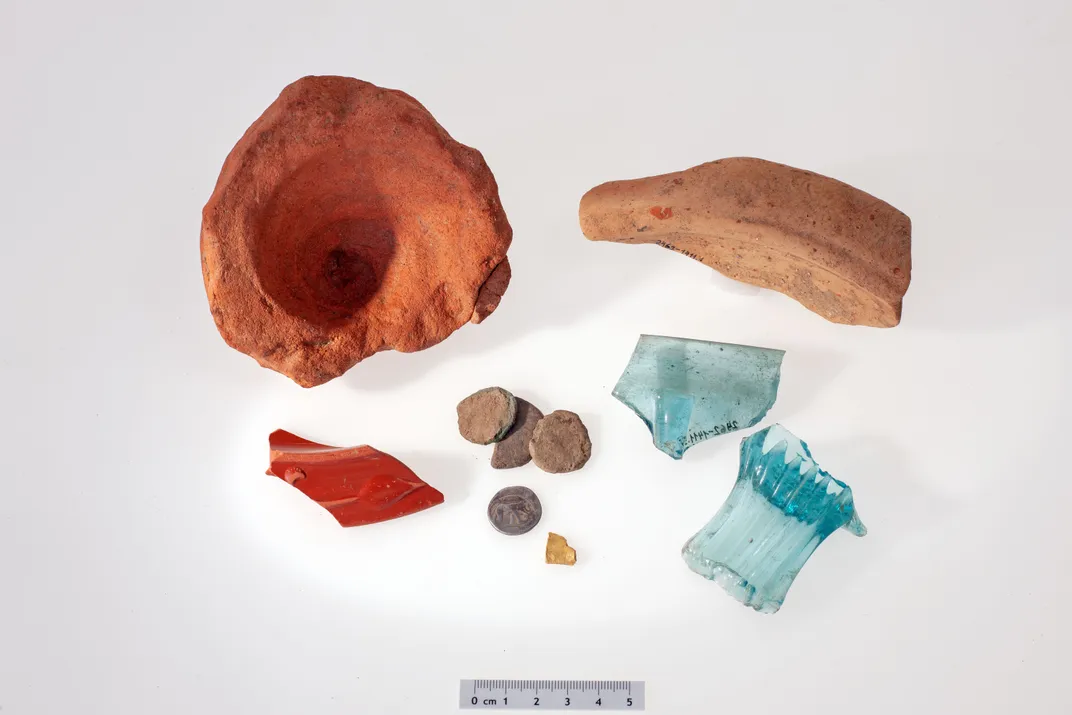 Initially, some of the bricks from the top of the structure's walls could be seen poking out above the ground, though archaeologists have since exposed more. They've also uncovered a rich collection of artifacts, including glass vessels, Roman tableware and fragments of jars known as amphorae, which were likely used to bring fish sauce, wine, olive oil and other substances from the Mediterranean. 
According to the researchers, these artifacts are evidence of extensive cross-regional trade. And because many of them are valuable, their presence "suggests elite people visited or lived at the site," writes the History Blog. 
The team also unearthed a number of copper, bronze and silver coins: One of these depicts Julius Caesar, while another shows an elephant standing on a snake or a dragon. Additionally, iron nails found at the site may indicate that the structure was made using wood, as well as stone. 
Taken together, the findings are an "archaeological sensation," say officials in the statement.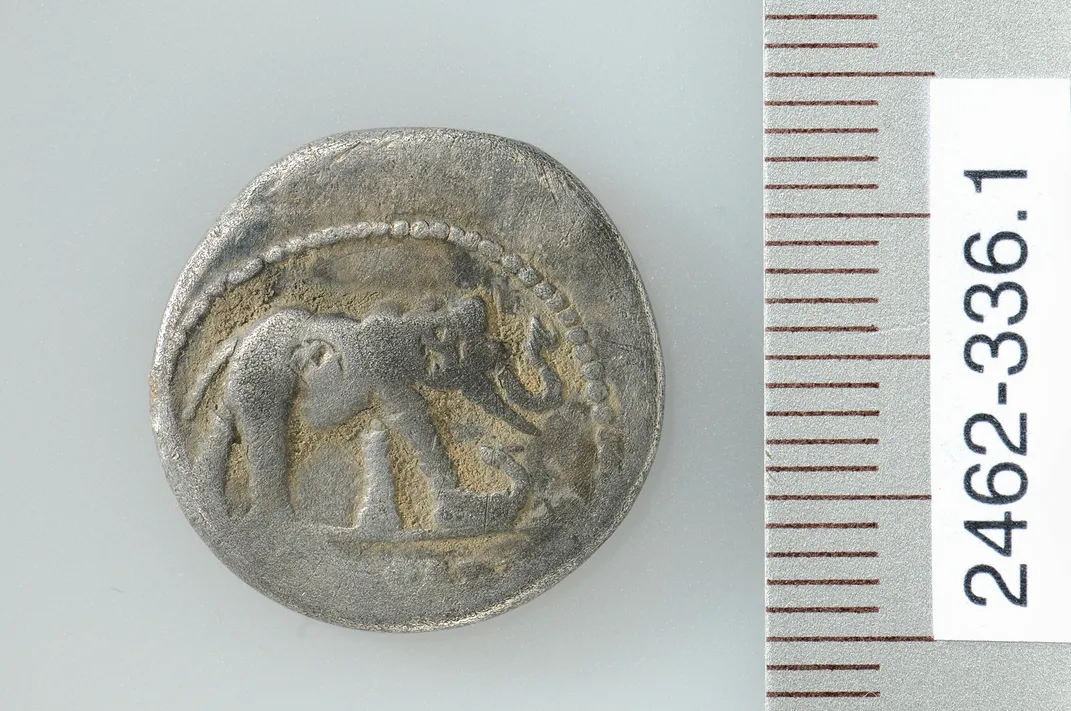 Karin Artho, who heads the Office for the Preservation of Monuments and Archaeology, adds: "These pieces of the puzzle make it possible to trace the life of our ancestors and to better understand our history."
The site is located on an elevated area, which would have offered the Romans a good view of the surrounding landscape, where they likely sourced their food and water. "A gravel hill nearby was already inhabited several thousand years before the Romans came, indicating that it was already prime real estate," according to Popular Science's Laura Baisas.
Researchers aren't yet sure what purpose the building served. "Is it a villa with a view or a temple building?" they write. "Finding this out will be the subject of further investigations."
This Saturday, the site will briefly open to the public, and researchers will be on hand to discuss the excavation's progress.