Artifacts Stolen in Massive Archaeological Theft Recovered in Canterbury
Police have recovered most of the 2,000 coins, bones, beads and other items lifted from the Canterbury Archaeological Trust in January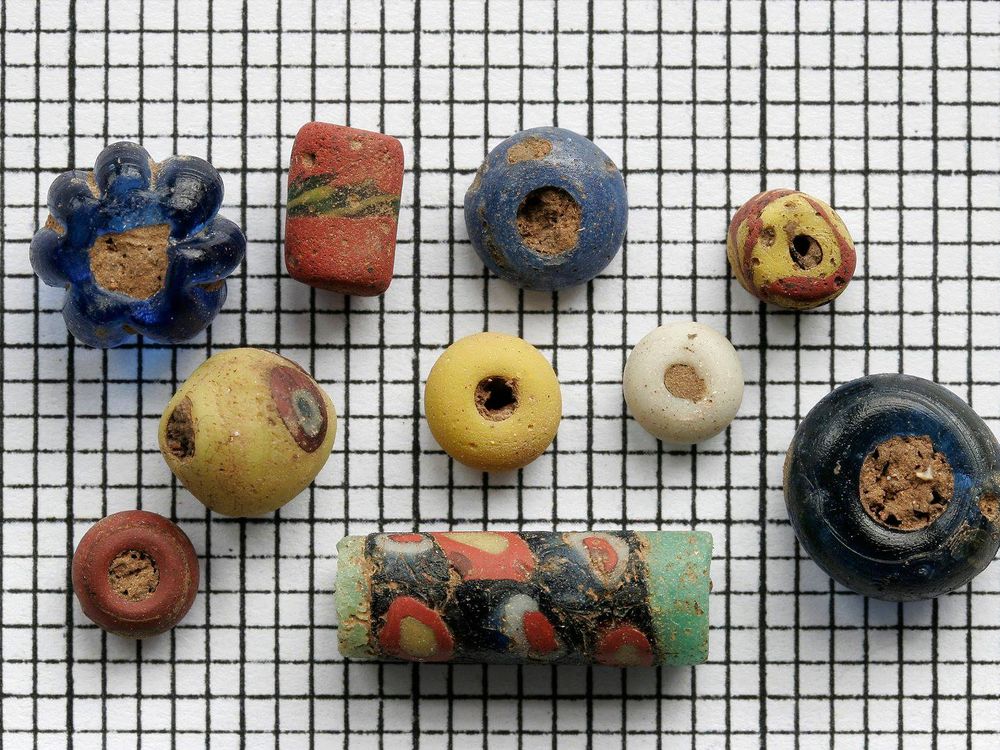 Following a tip last week, police in Canterbury, England, have recovered most of the 2,000 items stolen in January from the storerooms and archives of the Canterbury Archaeological Trust. The BBC reports the items included 850 rare Anglo-Saxon glass beads, coins and bone objects. No arrests have yet been made, but the investigation is under way.
Sometime in late January, thieves smashed through a wall in one of the trust's storerooms, cutting through electrical and water pipes and stirring up asbestos. They ransacked the storerooms, taking boxes of artifacts and also raiding the educational loans collection, stealing tools, replica metal axes, and other artifacts, such as a bust of Queen Victoria.
Matthew Weaver at the Guardian reports that the theft was likely not planned. Instead, the trust believes that metal thieves who have been stripping copper from surrounding abandoned buildings broke into what they thought was an empty building and came across the artifacts. "We think they are opportunistic metal thieves who have stumbled across this great treasure trove of artefacts. So they probably won't know what do with it or how to shift it on the antiquities black market," Andrew Richardson, archive manager for the trust, tells Weaver.
The recovered objects are the result of 40 years of archaeological work conducted in Canterbury and the surrounding Kent countryside. In a separate story for the Guardian, Nicola Slawson reports that the coins stolen from the trust were originally excavated from what is now a Canterbury shopping center. The bones came from various sites including the Beaney, a historic Canterbury museum, library and gallery. The colorful Anglo-Saxon beads were found in various cemeteries around the county.
Luckily, according to a statement made by the trust, the beads were recovered in their labeled plastic bags, meaning they can be re-archived easily. While the trust believes the vast majority of the stolen materials have been recovered, some replica items including a beaker pot and Bronze-Age ax heads remain missing.
"We are delighted to be able to reunite the trust with the majority of their artifacts. These are irreplaceable pieces of heritage but we will continue to work to find those responsible for the theft of the items and to also find those items still missing," as Darren Walshaw from the Rural Task Force, the police unit that worked on the case, tells Gerry Warren for Kent Online.