1913 Nickel Could Sell for More Than $2 Million
The coin is one of only five 1913 Liberty Head nickels known to exist, though this one has an illicit, serendipitous back story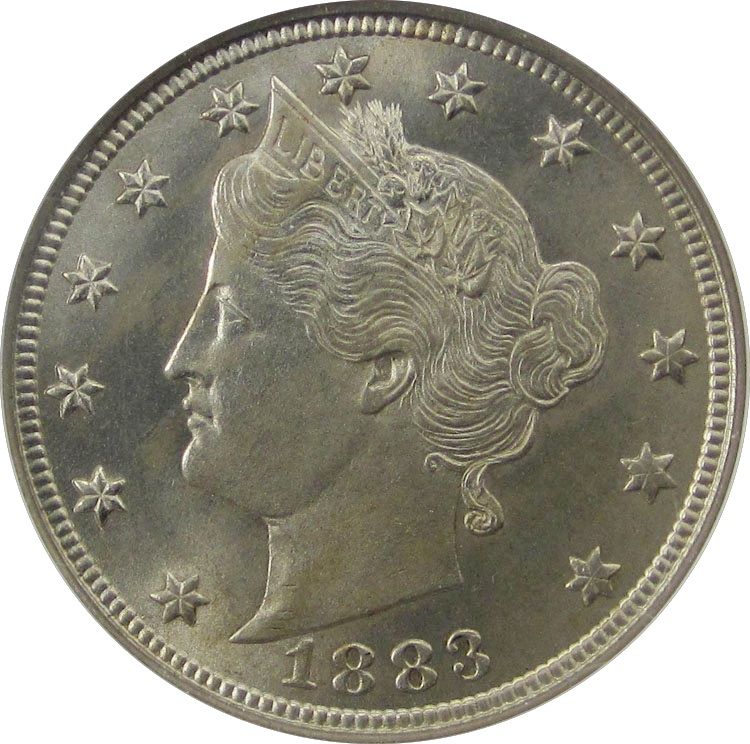 Talk about gathering interest: a nickel from 1913 heading to auction in April may fetch more than $2 million—perhaps even up to $5 million. The coin is one of only five 1913 Liberty Head nickels known to exist. But to merit the exorbitant price tag, however, the humble coin had to embark upon a mysterious, illicit journey through history. Supposedly, the Associated Press reports, the coin was surreptitiously and illegally cast; discovered in a car wreck that killed its owner; declared a fake; forgotten in a closet for yearsl and then finally rediscovered and declared to be the real deal. Here's the full, crazy story:
The nickel made its debut in a most unusual way. It was struck at the Philadelphia mint in late 1912, the final year of its issue, but with the year 1913 cast on its face – the same year the beloved Buffalo Head nickel was introduced.

Mudd said a mint worker named Samuel W. Brown is suspected of producing the coin and altering the die to add the bogus date.

The coins' existence wasn't known until Brown offered them for sale at the American Numismatic Association Convention in Chicago in 1920, beyond the statute of limitations. The five remained together under various owners until the set was broken up in 1942.

A North Carolina collector, George O. Walton, purchased one of the coins in the mid-1940s for a reported $3,750. The coin was with him when he was killed in a car crash on March 9, 1962, and it was found among hundreds of coins scattered at the crash site.

One of Walton's heirs, his sister, Melva Givens of Salem, Va., was given the 1913 Liberty nickel after experts declared the coin a fake because of suspicions the date had been altered. The flaw probably happened because of Brown's imprecise work casting the planchet – the copper and nickel blank disc used to create the coin.
Givens shrugged and tossed the coin into a closet, where it gathered dust for 30 years. When Givens passed away in 1992, her son, Ryan, came upon the oddity. He took the coin out and examined it on occasion, and eventually turned it over to the family attorney who knew a bit about Liberty nickels. The attorney took one look at the artifact and offered Givens $5,000 on the spot. He declined.
In 2003, Givens and his siblings brought the coin to a money fair in Baltimore where the other four Liberty nickels were on display. A team of rare coin experts declared it genuine, pointing out that it shared the same small imperfection just under the date stamp.
Since then, the coin has traveled the States on exhibition, but it will meet a new owner at the Chicago auction. Whatever the winning bid, four Virginia siblings who hoarded the coin away all these years, even when it was called a fake, will reap the reward. Givens, however, isn't thrilled with his siblings' decision to sell the coin. "First of all, it had been in the family for so long," he told AP. "It's not like something you found in a flea market or something you just found."
More from Smithsonian.com:
A Passionate Collector 
The Art of the Biscuit Tin