14,000 Inactive Oil and Gas Wells Are Unplugged in the Gulf of Mexico
Capping these potential sources of methane could cost $30 billion. But targeting wells in shallow waters would have the highest impact, a new study finds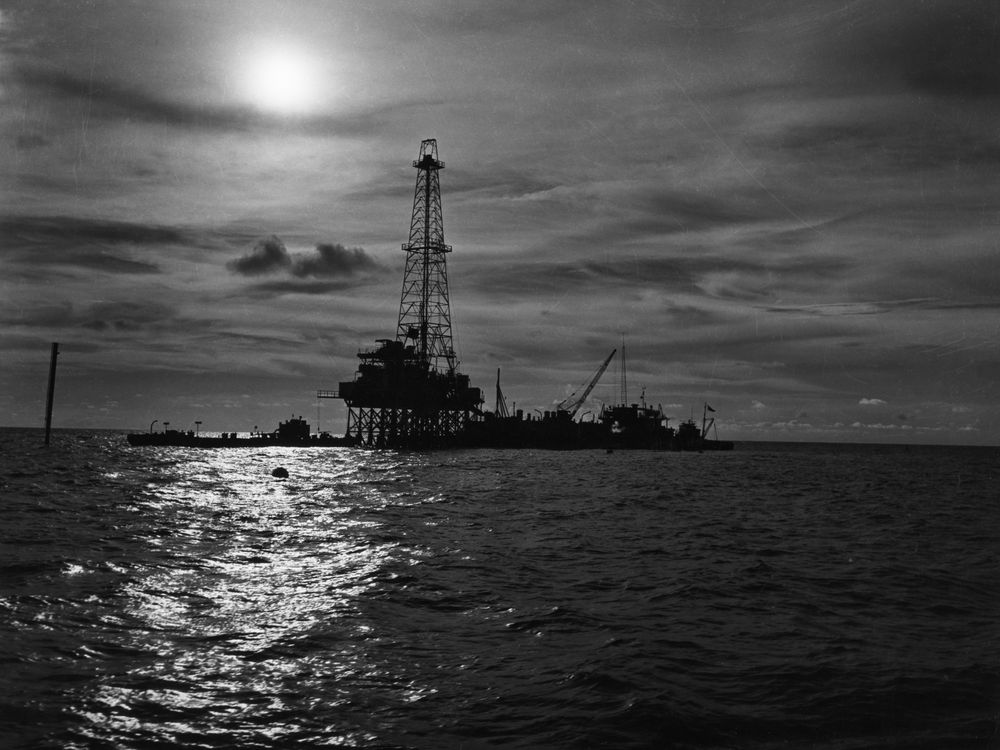 When oil and gas wells are no longer in use, operators are required to seal them up to prevent leaks. Still, some 14,000 inactive wells in United States waters in the Gulf of Mexico remain unplugged, according to a study published last week in the journal Nature Energy.
Capping all of these wells, which usually involves sealing them with cement, could cost $30 billion, the authors estimate. In the meantime, these sites could damage the environment.
Unplugged, inactive wells can release methane, oil or other pollutants—"things that in large quantities are not good for ecosystems or human health," Mark Agerton, a co-author of the study and an energy economist at the University of California, Davis, tells Bloomberg's Kendra Pierre-Louis. "We don't want those things in our drinking water or on the ground next to us or in our food."
The researchers examined data on 82,000 wells in the Gulf of Mexico from the Bureau of Safety and Environmental Enforcement as well as state agency databases. They found many more inactive wells than active wells, located in offshore waters, inland waters and wetlands.
"There's no chance" that all these inactive wells will be plugged, David Pettit, an attorney for the environmental advocacy group Natural Resources Defense Council who was not involved with the study, says to New Scientist's James Dinneen. "There's not enough administrative interest or money."
But focusing on wells in shallow waters could be an efficient way to limit the risks, the researchers write. They found that 90 percent of the inactive wells were in shallow waters, and capping them would cost only a quarter of the total estimated price.
Wells in shallow areas are also important to prioritize because they pose a greater risk to the environment. Pollution closer to the shore can more easily damage coastal ecosystems, according to the New York Times' Hiroko Tabuchi. And methane leaks from wells in shallow waters are more likely to reach the surface and enter the atmosphere, Gregory Upton, a co-author of the study and an energy expert at Louisiana State University, said at a press conference earlier this month, per ABC News' Julia Jacobo.
Determining who is responsible for plugging inactive wells can depend on where the well is located. In federal waters, if the well's owner can't afford to plug it, then previous owners can be held responsible, according to a statement from the University of California, Davis. Large, financially stable oil companies currently own or have previously owned 88 percent of the wells in federal Gulf of Mexico waters. These companies include Chevron, Shell and Exxon Mobil, per Bloomberg.
"For federal waters, these companies with deep pockets would be on the hook," Agerton tells the New York Times. "There's someone to go after."
In state waters, however, the states can be left with the responsibility of plugging inactive wells. The Biden administration set aside $4.7 billion last year for filling abandoned wells, with $1.15 billion meant for states.
But the massive price tag on plugging all the unused oil and gas wells in the Gulf might only rise if the nation continues to shift away from fossil fuels. The authors hope their findings will help inform policies that govern the economics of capping these wells, per the statement. "In an energy transition, you have all these old assets that you're supposed to clean up," Agerton tells Bloomberg. "How are you going to pay for that?"