Picture of the Week—Starfish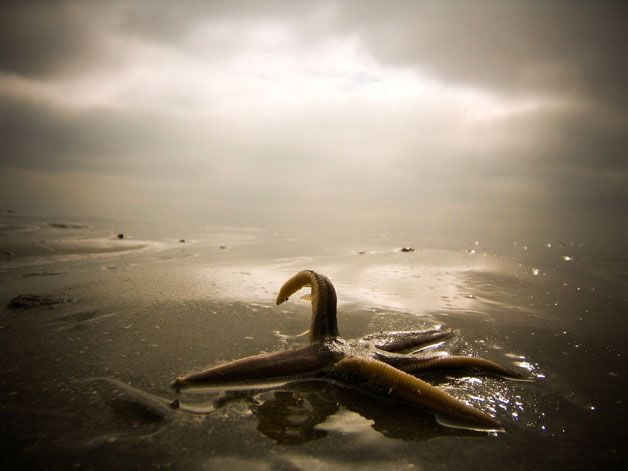 Last week, we announced the winners of Smithsonian magazine's 6th Annual Photo Contest. This photo, A starfish greets the sun after a hurricane, by Brandon Pendred of Spartanburg, South Carolina, won the Natural World Category.
Walking the beach after a strong storm struck Kiawah Island, S.C., Pendred found a starfish washed ashore, its arm gently uplifted. "In my mind," he recalls, "I thought that was a cry for help, or maybe it was just trying to say, 'Hello, please try not to step on me.' I took a few photos and then picked him up and laid him back in the water."
Have you taken an amazing photograph? Entries are now being taken in our 7th Annual Photo Contest.