Nine Gift Ideas for a Science-y Holiday
Here's a list of ideas for what to give your geeky loved ones this holiday season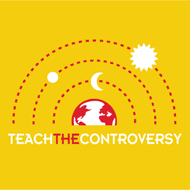 There are plenty of lists of ideas for what to give your geeky loved ones this holiday season. (Some of my favorites are Wired's Wish List, GeekDad's Holiday Gift Guide, the lists from Geeks are Sexy and the Ars Technica 2009 Holiday Gift Guide.) Here are nine suggestions:
Theo Gray's Mad Science: This book, from mad scientist and Mathematica co-founder Theo Gray, is nothing but fun. Sure, you probably won't ever try one of his experiments—if you value your home and belonging—but it makes for a fascinating read.
Buckyballs Rare Earth Magnets: Create all kinds of shapes with this set of 216 small magnets. Wired suggests: "Shape them into a geodesic dome, form a deliciously perfect cube, stick 'em on your friend's metal-plated skull."
Microscope Necklace: Wear your love of science around your neck, with this pendant from Etsy's JL67.
Pocket Microscope: Here's a microscope you can fit in your pocket and actually use. The Carson MM-24 MicroBrite magnifies at 20 to 40x, weighs only two ounces and is surprisingly cheap.
National Academies of Science Ties: Searching the National Academies Press for "tie" brings up three non-book items from their publications list: ties, based on actual scientific images, depicting testosterone, neurons and the dots of a microarray.
Pandemic, the Board Game: This game is a hit on two geeky levels: board games and public health. And with H1H1 (a.k.a. swine flu) still around, it remains topical.
Teach the Controversy T-shirts: The phrase "teach the controversy" is used in most places in an attempt to get "intelligent design" into the science classroom. In this online shop, though, the phrase gets turned on its head and reminds us of plenty of controversial science theories that the intelligent design proponents ignore, like geocentrism, aether and aliens building the pyramids. If one of them gets into the classroom, why shouldn't they all?
Botanical Art: I'm a sucker for scientific art, and particularly botanical and fauna illustration. Etsy's concentric has a shop full of the stuff, framed for your wall or decorating trinket boxes. My favorite are the mosses.
Magic Wand: OK, I will admit this isn't all that science-y, but it is geeky and techy. The Kymera Magic Wand actually does something other than sit in your hand; it can control your TV or anything else that works by infrared remote control.
What are you buying your geek this year?