Geeky Gifts for the 2010 Holiday Season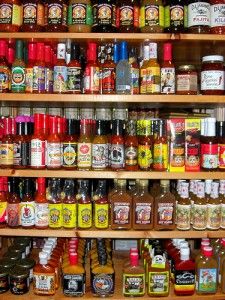 This year, 2010, is a big year for science gifts! We've searched far and wide for the coolest, brainiest—but also trendiest—toys of the season, to be enjoyed by kids and adults alike. Here's our wish list for this holiday season:
Mythbusters Kits: Any science enthusiast who also likes television will likely be a huge fan of the Discovery Channel's hit television series, Mythbusters, in which a team of science-minded handymen and -women, led by hosts Adam Savage and Jamie Hyneman, test common myths. Now Mythbusters fans can take matters into their own hands with one of several Mythbusters kits. Choose from the "Power of Air Pressure," "Science of Sports," "Forces of Flight" or the "Weird World of Water."
Human Power: The new nPowerPEG transforms kinetic energy into energy you can use to charge your phone or other electronic devices. Put it in your backpack or purse and the PEG will gather energy throughout the day. In a pinch, shaking the device will generate enough power for you to make an emergency phone call.
Space Shuttle Gifts: Next year marks the end of NASA's space shuttle program (I interviewed curator Valerie Neal of the National Air and Space Museum earlier this month.) The Kennedy Space Center has a host of items that commemorate the shuttles' milestones of space exploration. My personal favorites are the rhinestone-studded T-shirt and the space shuttle Discovery mission patch.
Star Wars Force Trainer: Star Wars is, without a doubt, one of the geekiest (and greatest!) film series of all time. The movies also engendered a generation of toys, perhaps the most popular being the glowing light saber. The new Star Wars Force Trainer allows Jedis in training to hone their use of the Force using nothing but their minds. The Trainer is a Jedi helmet and an encased ball. Manufacturers claim that the helmet actually senses brain waves and moves the ball accordingly (Editor: we're a bit skeptical of this claim).
Terrarium: This year, terrariums have made a serious comeback as a cool house decoration. Make one yourself by arranging some dirt and moss in a glass container (read more here), or buy one of Etsy's super stylish options. Etsy also has some mossy rings for taking the terrarium idea to the streets.
City Lights Globe: For trendy but brainy urbanites, the City Lights Globe simulates how the lights from the world's cities are perceived from outer space.
Let Your Geek Flag Fly: For nerdy friends with a sense of humor, try a gift that really puts their geek status out in the open. Laser-cut "Geek" or "Nerd" necklaces are available on Etsy, while the irresistible "I Heart Nerds" T-shirt is very indie-chic.
Make Your Own Root Beer/Hot Sauce: Those with a proclivity for both science and cooking might enjoy either a root beer or hot sauce kit. There are many more options for "make your own" food kits, but these stuck out as most original. The hot sauce kit in particular will yield enough sauce to spice up any dish, even your root beer! (Okay, that might not be so tasty, but an experiment nonetheless.)
Science Heroes: While coworkers' desks might be populated with baseball bobbleheads (Editor: That's me!), yours could have the "Lil Giants of Science," a collection of four petite figurines of famous scientists: Newton, Darwin, Einstein and Tesla.
Not Your Average Ant Farm: This glowing blue ant farm was the result of NASA's 2003 tests to see how animals tunnel in microgravity. The farm's blue nutrient gel is designed to provide all the food and water ants need for up to a year (most farms last only two to six months). The farm also comes with an "illuminator" that lights up the gel so you can watch the insects hard at work even at night.