Battling the Orange Monster
Even with air power and satellite tracking, it still takes people with axes and shovels to stop a forest fire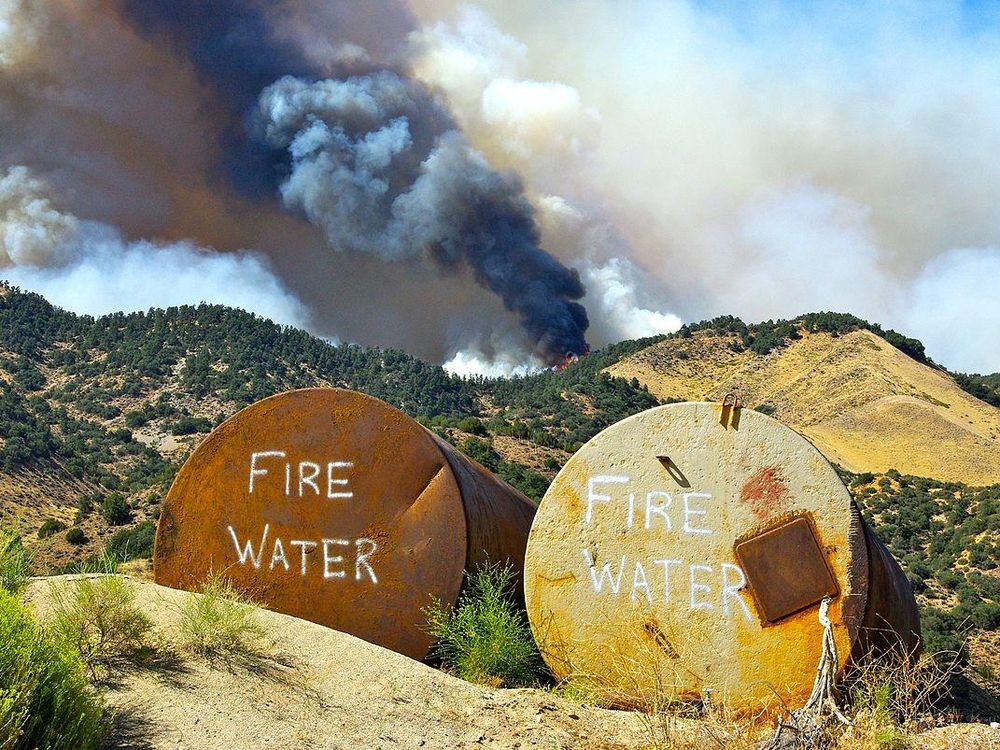 On an August night last year, Duane Fry was rudely awakened by thunder — and lightning. But this was no ordinary storm. Its 3,000 bolts would bring to a boiling point what Fry, chief of the Shasta-Trinity unit of the California Department of Forestry and Fire Protection (CDF), called the worst fire season in the unit's history. Having already faced nearly 1,000 more wildland fires than average since the beginning of the fire season in April, the CDF would find no rest until November, the end of the season.
Writer Edwin Kiester, Jr., followed CDF firefighting crews as they battled the "orange monster" in Northern California during that fateful August. The CDF commands about 1,000 vehicles, 600 fire stations, 50 aircraft carrying water and flame retardant, and 3,500 firefighters. During fires and other emergencies, these forces are augmented by specially trained prison inmates. Together, the crews protect 51,000 square miles — about one-third of the state.
Raging through sunbaked vegetation, last year's Northern California fires had firefighters battling exhaustion, rattlesnakes, and dangerous reburns in addition to smoke and flames. After millions of dollars of damages — and CDF exceeding its emergency budget by $30 million — the first rainy night of November was welcome indeed. "Wildland firefighting," mused a 30-year CDF veteran, "is part science, part witchcraft and part sheer luck."