Against All Odds, This Indian Ocean Island Is Trying to Go Organic
Mauritius is one of many places suddenly seeking organic produce. But as local farmers are finding, it's not that easy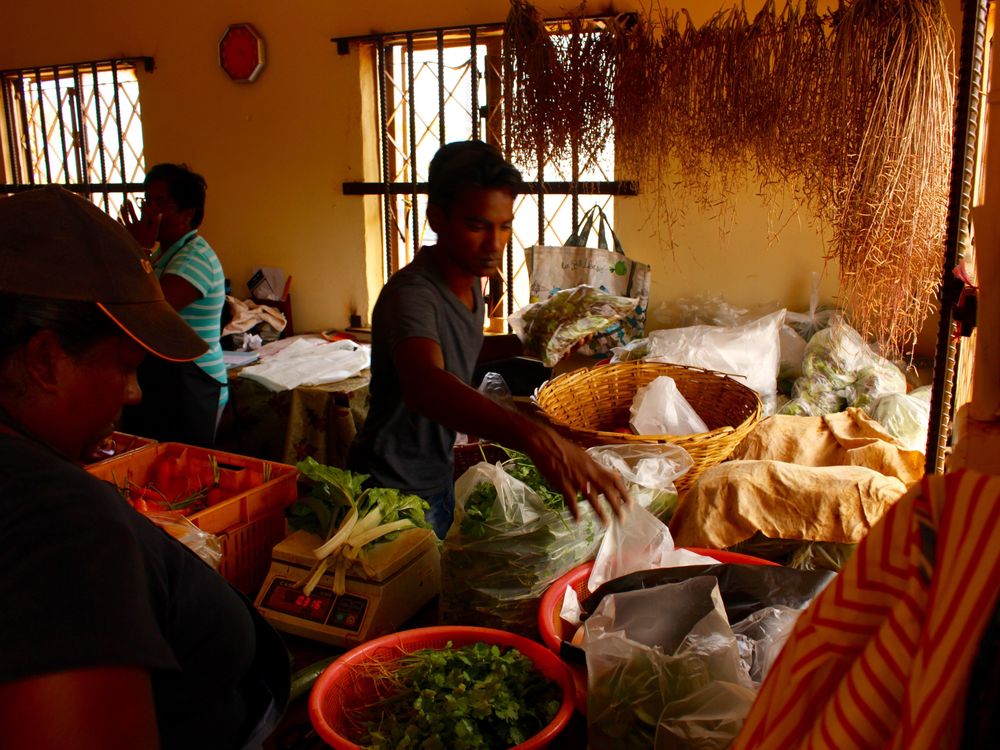 Though the small, sun-drenched central plaza at the shopping center here appears to be deserted most Saturday mornings, a keen eye will pick out a dozen or so shoppers waiting in the shade nearby, pretending not to care what happens at the big market table at its center.
Within minutes of Meeta Bernasconi arriving in her van, the space is flooded with people who are prepared to pay nearly twice as much for her certified organic vegetables than they would for conventional produce sold in the nearby supermarket or at wayside stands.
In the nearly 50 years since its independence from Britain, the tiny Indian Ocean island of Mauritius has been modernizing steadily. And since the late 1970s, when the economy was almost entirely dependent on commercial sugarcane production, the country has been diversifying, bringing in tourists and expanding manufacturing and financial services. But while incomes have been rising, so have cancer rates, a trend popularly believed to be associated with chemicals used in conventional agricultural practices. And that has driven a taste for healthier, organic produce.
In his first budget speech held earlier this year, Vishnu Lutchmeenaraidoo, the recently-elected finance minister of the new government, called for 50 percent of all domestically grown agricultural goods to be "bio certified"—organically grown—within five years, promising to support the project with more than 18 million Mauritian rupees, or roughly half a million U.S. dollars, in the first year alone.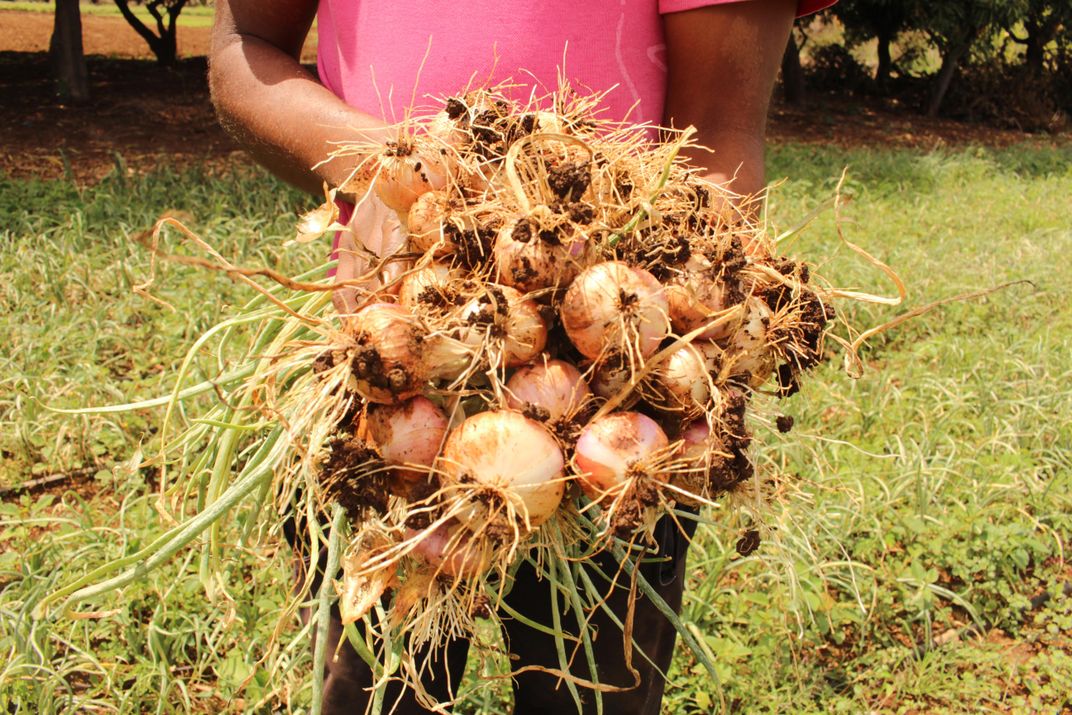 The minister's proposal was widely mocked as being unrealistic.
"It is very difficult to grow organic here," says Jaqueline Sauzier, the general secretary of the Mauritius Chamber of Agriculture, an organization consisting mainly of major commercial growers. These are the groups that produced the majority of the 113,957 tons of produce grown on the island last year.
A subtropical climate combined with prolonged use of pesticides, herbicides and fertilizers makes large-scale organic production a unique challenge in Mauritius, says Sunita Facknath, dean of the University of Mauritius Faculty of Agriculture and one of the first academics to study the feasibility of organic agriculture on the island.
"Full organic may be difficult in the near future; Mauritius has too long a history of agrochemical dependence. It's actually a vicious cycle," says Facknath.
Pesticide use kills off unwanted bugs but also the natural bacteria in the soil, which leads to even more harmful microbes and insects taking their place. Those pests in turn thrive in Mauritius' ideal climate. Similarly, overusing fertilizers actually reduces the natural fertility of the soil, because the high concentration of specific chemicals can harm native soil microbes and impede their ability to cycle nutrients.
Mauritius's major growers instead favor "smart agriculture"—sustainable agriculture that does not entirely limit the use of chemical additives, but keeps them to what the growers call responsible levels.
"Organic is just not reliable enough," says Pierre-Philippe Lenferna de la Motte, the marketing and sales director of the agriculture division at Medine, one of the island's major commercial farms and a recent convert to smart agriculture. Medine—which produces roughly 7 percent of the produce sold domestically—advertises its "reasonable" pesticide use.
Medine does things differently than many conventional growers, rotating crops to maintain the chemical balance of the soil, using trees and plastic barriers as wind-breakers to produce robust plants and avoiding hydroponics or artificial ripeners to ensure the produce is as natural as large-scale farming allows. But it does use pesticides.
The "reasonable" claim is a courtesy, anyway. The Mauritian government does not have a system of testing and labeling organic foods, so growers both large and small can market themselves as being organic, "bio" or healthy without having to back the claim.
But a handful of pioneers are proving that, on a small scale, true organic agriculture is possible and economically sustainable.
"If you've worked your fields right, you can grow organic," says Daniel Nicholas Bernasconi, the other half of the husband-and-wife team growing and selling organic produce in the city market.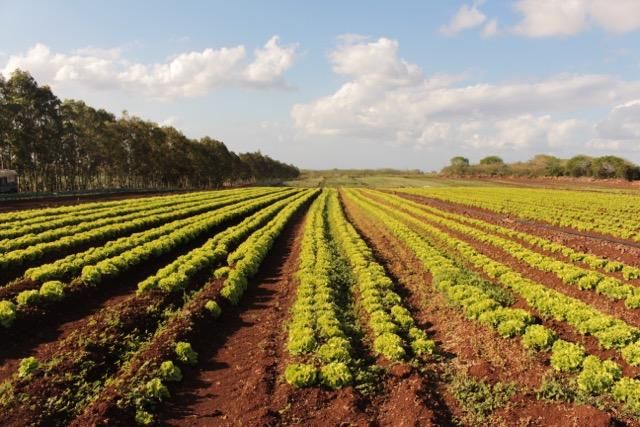 Farming roughly four acres of land to produce just below 50 tons of produce a year, the Bernasconis run one of the largest exclusively organic commercial farms on the island. The farm is certified by Ecocert, a French organization, something they say their customers demand.
Mr. Bernasconi, who trained as an agronomist and worked in the champagne fields of Reims, France before emigrating to Mauritius two decades ago, uses small plots, special seeds, homemade compost and a team of 20 people once a week to manually pull weeds from his fields—all possible because of the prices he's able to charge.
Other organic farms on the island grow citronella among their crops to deter bugs and flowering plants to attract insects away from produce. Others grow sensitive plants in net cages.
But these organic solutions require new know-how, planting space and time—resources not covered by the government's budget.
Manoj Vaghjee is the president of FORENA, a local foundation that has teamed up with the Global Environment Facility's Small Grant Programme to bring organic agriculture to local NGOs and farmers. He explains how the specialized know-how of organic farming in the tropics is shared with places like Madagascar, La Réunion and Kenya.
"You have to adapt, you have to learn," he says, noting that each locale brings its own challenges.
Sauzier, of the agriculture association, says growers are still learning, but it may be a while before the isand country embraces organics on a large scale. "The whole concept is too new for us to see all the problems and to have all the solutions."