The Trouble with Crowdfunding the Next Big Tech Gadget
Crowdfunding is hot right now, but a lack of regulation might leave backers at risk of falling prey to a swindle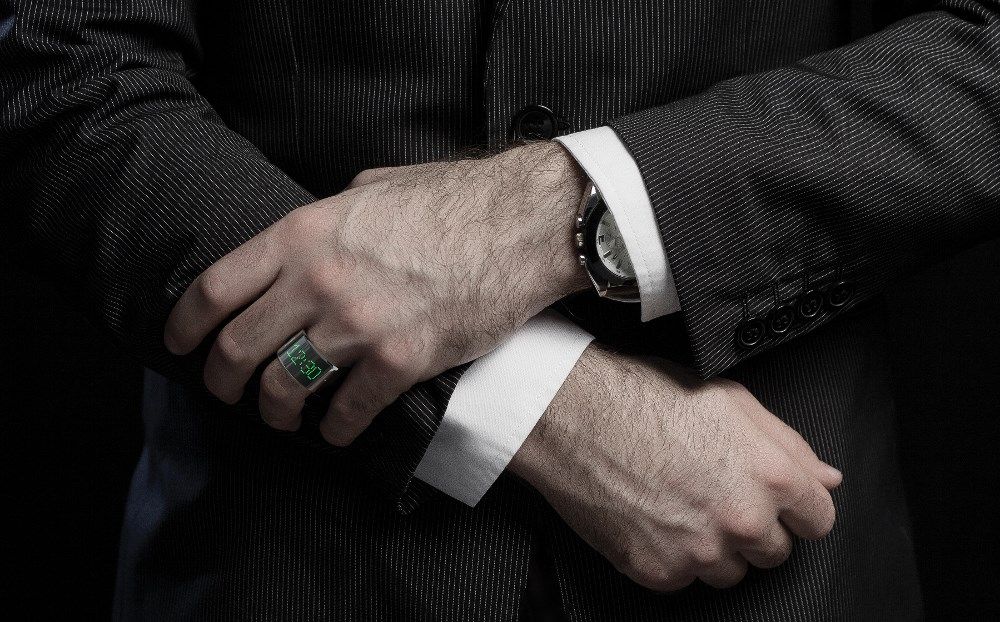 In the past several years, crowdfunding has evolved from a weird Internet fad to a critical resource for innovation. Now, Richard Branson and other power players are investing in Indiegogo; Facebook recently acquired Oculus VR, the result of a hugely successful Kickstarter campaign; and crowd-equity seems like it'll be the next frontier—just as soon as the SEC releases the rules pertaining to the practice.
But there's also troubling news emerging from the crowdfunding sphere: The first consumer protection lawsuit was filed against a Kickstarter campaign in early May by Bob Ferguson, the Attorney General of Washington State (where some of the defendant's campaign's backers live). Ferguson says his office has seen an increase in crowdfunding-related consumer complaints since the lawsuit was filed.
For product design experts, the lawsuit seems like just the beginning. There are several overly ambitious technology projects on crowdfunding platforms that will soon have to make amends to their disappointed backers, who are already complaining—if not demanding refunds.
"I believe we're dealing with a ticking time bomb. A high-profile project is going to fall totally flat on one of these platforms and there's going to be a big, public fallout," says Simon Enever, founder and designer at the product design company byDefault. Enever raised initial funding for byDefault on Indiegogo.
Don Lehman, founder and designer at More/Real, says he also frequently sees design projects on crowdfunding platforms that are overpromising and in his opinion will never be able to follow through for their backers. His Kickstarter campaign for a touchscreen stylus in 2011 was an early product design success story for the site.
Part of the problem may be crowdfunding's growing audience. A few years ago, Kickstarter was frequented by designers and technophiles who had expertise to help them judge whether or not projects were bogus. Now, the audience of such sites has broadened to include average consumers, and some of those consumers treat crowdfunding like an Amazon.com for products that don't yet exist.
Of course, the crowdfunding audience has supported a wide array of projects: movies that premiered at Sundance and beyond; exhibits at major museums, including the Smithsonian's Freer and Sackler Gallery; non-profits; and artistic works in all different fields. But high-tech hardware may be particularly susceptible to fraud, because the production process is so complex. It involves programming, prototyping, and manufacturing, which often take place in factories overseas and rarely go smoothly. The average consumer isn't in a position to evaluate whether or not a team is capable of making it through all these steps successfully; even experts say that it's a risky, expensive and time-consuming business no matter who is doing it.
Dubious projects have always appeared on these sites—a project for a home quantum energy generator even scored funding recently. But it's striking to see how much funding is being raised to make "smart rings," despite the fact that some of the projects seem too good to be true. Smart rings are the latest generation of wearable tech, a growing area that includes Google Glass, the aforementioned Oculus Rift that's an immersive virtual reality headset, and smart watches, such as Pebble and the rumored forthcoming watch from Apple. These rings promise to let you control your phone remotely in various limited ways, such as writing a text message in the air or unlocking your phone.
On Indiegogo, the creators of the "Smarty Ring" have raised almost $300,000 and an additional $100,000 in two separate campaigns, but without having to provide any background information on the team or the production company.
The initial campaign offered the rings as "perks" for donations of $175 and up, with a delivery date of April 2014. Now that that deadline has passed, the creators have posted an update on Indiegogo saying they've run into production problems and have postponed the delivery date to next month. Lateness is not failure for either product design or crowdfunding, but a lack of transparency is usually a red flag. Smarty Ring's updates are usually about a sentence long, and the creators have so far declined to share their working prototype. (Additionally, Smarty Ring's team declined to respond to requests for comment.)
"I don't believe it will ever ship," Enever says of Smarty Ring, and he calls the media coverage of the product "irresponsible."
On Kickstarter, things are done a bit differently. Beginning in 2012, the site raised the bar for product design and hardware projects with special requirements: They banned photorealistic renderings (like the banner image on Smarty Ring's Indiegogo campaign, which depicts a thick ring with an LED display and controls). Renderings can look like real products to a layperson's eye, so now Kickstarter mandates that design projects show prototypes. At the same time, Kickstarter's review process recently changed, allowing creators who are approved by the site's algorithms to launch their projects immediately, without a review by a Kickstarter staff member. This "launch now" option makes Kickstarter operate more like Indiegogo. Kickstarter also used to prohibit rewards in multiple quantities, because they didn't want to seem like a store. Now, they've reversed that decision, again adopting a more Indiegogo-like approach.
Strengthened guidelines have made design projects on Kickstarter more reputable, but consumers still might not know what they're looking at when they evaluate a project. That's why Lehman says good explanations are key, and crowdfunding sites, at their best, can be educational tools: "Beyond just getting a thing at the end, you can help people understand where things come from, why they take time, and the ups and downs."
Yves Béhar, founder of the design and branding firm Fuseproject and an avid crowdfunder, says it's critical to consider the team behind a project and whether or not they have a certain level of experience, or at least a demonstrated level of talent, if not both. In 2012, Béhar and gaming expert Julie Uhrman leveraged their strong professional backgrounds to raise more than $8.5 million on Kickstarter for an open-source gaming platform, Ouya.
Another smart ring project, Ring: Shortcut Everything, received significant press coverage and showed at various technology expos. It raised more than $880,000 on Kickstarter. But, its founder only has five years of experience and little information is available about him and his team. Lehman says a smart ring would be a challenge even for a seasoned team at a big company like Apple or Samsung. "You're miniaturizing the technology to the point that it's bleeding edge," he says. "There's a reason every smartphone is roughly the same size and rectangular. That's what the technology allows for."
So far, there's only one Kickstarter-funded smart ring in production: The NFC Ring raised the equivalent of $400,000 in British pounds in August 2013, and some of its backers now have their rings, following months of delays and numerous detailed updates from the creator. The NFC Ring can be used to transfer information, and unlock some smartphones and doors equipped with NFC technology. Early reviews of the prototype were enthusiastic.
While there are some "Wild West" qualities to crowdfunding, hardware designs have been successfully brought to market through these platforms, like the recent projects 3Doodler, a 3-D printing pen, and Thermodo, a thermometer for mobile devices.
Protecting Consumers
So what would happen if one of these projects never delivered? In terms of legal action, Kickstarter and Indiegogo's Terms of Use make clear that backers are entering into a contract solely between themselves and the creator. At the same time, both sites' Terms of Use require that creators fulfill the rewards or perks that they've promised to backers, which gives backers documentation that they could use in lawsuits. A spokesman from Indiegogo says that the site encourages campaign owners to communicate actively with funders about the timeframe for fulfillment of perks.
The Federal Trade Commission makes and enforces rules to protect consumers from unfair or deceptive business practices, and its consumer protection principles apply to crowdfunding sites in the same way they apply to things like catalogs, direct mail and TV commercials, according to Helen Wong, an attorney with the FTC's Bureau of Consumer Protection. Sellers can't make deceptive representations, and they have to fulfill promises they've made to consumers, for starters.
Fraudulent campaigns have been shutdown in the past, such as Kickstarter's Kobe Red campaign, which promised backers high-end beef jerky. The campaign was shut down just hours before $120,000 would have been sent to scammers. Both Kickstarter and Indiegogo use algorithms to detect fraudulent activity, and there's a process on both sites for flagging suspicious projects and shutting them down. However, Indiegogo drew criticism for not pulling the plug on a campaign for the Healbe GoBe calorie-counter, despite its unsubstantiated health claims and numerous refunds requests from backers. The campaign ultimately raised more than $1 million.
But since little litigation has resulted from fraudulent campaigns so far, crowdfunding isn't top-of-mind for consumer advocates. "I don't think we've seen the scams develop yet," says Ira Rheingold, executive director of the National Association of Consumer Advocates, though he acknowledges that the potential for fraud is there. For now, advocates are focused on crowd-equity, where greater sums of money would be at stake.
When it comes to litigation, for now it's unlikely that the platforms would be held accountable. In Washington, Ferguson filed the consumer protection lawsuit against Altius Management, a company that raised roughly $25,000 on Kickstarter for special playing card decks. The platform is irrelevant, he says, adding, "Kickstarter's Terms are very clear, and appropriate."
Barbara Roper, director of investor protection at the Consumer Federation of America, says, "The crowdfunding portals could provide an important mechanism for policing the offerings on their site, but it's not clear that they're going to be willing to do that"—especially if they won't be held accountable.
A spokeswoman from Kickstarter says, "If we created a system with zero risk, that system would probably prevent innovative and exciting ideas from coming to life. Backers also do a great job of determining the validity and worthiness of a project—namely, by whether they decide to fund it."
The future of crowdfunding is uncertain. "I think there needs to be stronger screening of the people who are involved and a better understanding of what a project's level of complexity is," Lehman says. At the same time, he ardently hopes that crowdfunding won't go away, because, "it's such an important tool for designers."