This Texas Company Is Fighting Hollywood's Gender Inequality With Hard Data From Movie Scripts
StoryFit uses artificial intelligence to analyze film scripts for how characters are portrayed by gender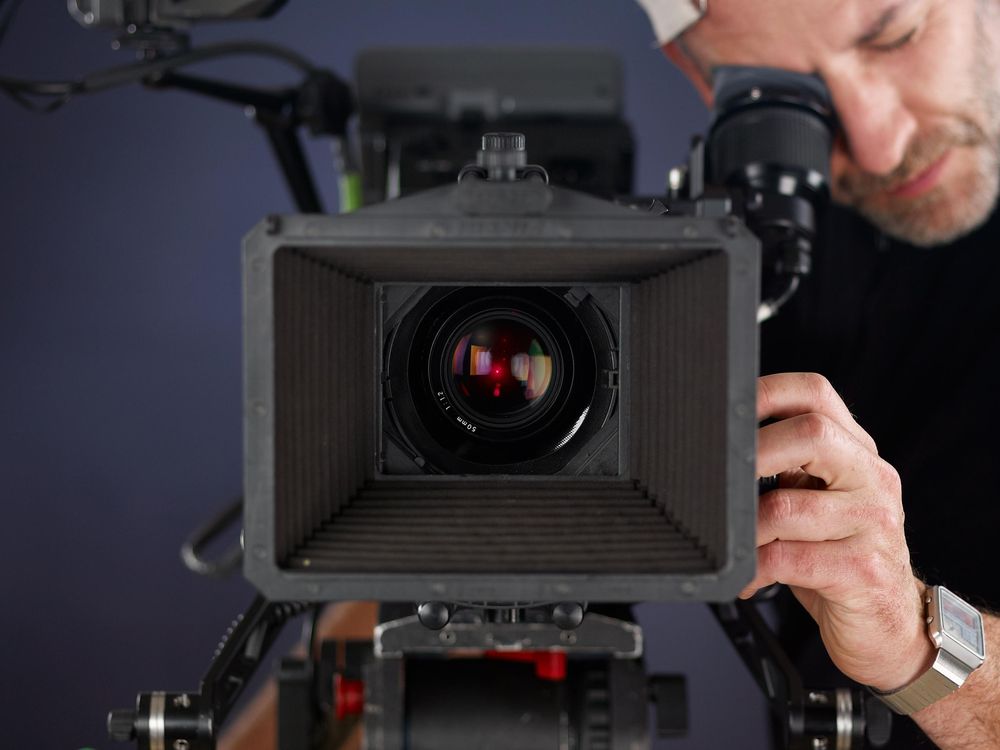 Recent events have gotten Hollywood and the nation talking about sexism in the film industry, from sexual harassment to the dearth of female directors. But sexism onscreen is a major issue too. Recent studies show that women have less than half as many named or speaking roles as men. Women or girls lead or co-lead the plot in less than a quarter of films.
An Austin, Texas company hopes artificial intelligence can help resolve onscreen inequality. StoryFit has developed software that uses AI to analyze script data and deliver insights. It can give information on everything from the types of character emotions portrayed to which other films it resembles in specific ways. Film and TV production companies, even book publishers, use the analytics to make acquisition decisions, track changes through development or get predictive marketing data.
Recently, the company used the software to analyze gender in some 2,000 film scripts and 25,000 characters from between 1930 and 2018. It looked at things like what the characters talked about, who they talked to, and what emotions and personality attributes they displayed.
The results give a nuanced picture of the inequality issues that have plagued Hollywood since the dawn of the industry. Female characters are much more likely to be agreeable than male ones – 80 percent of female characters have agreeableness scores of 85 percent or higher, compared to only 27 percent of male characters. Female characters are also less open (a measure of curiosity and receptiveness to new experiences) – only 6 percent of female characters have openness scores of 60 percent or higher, compared with 54 percent of male characters.
Female characters ask far more questions than male characters. This often serves to set up male characters to deliver answers or punchlines. The women are also less likely to talk about the action at hand in the movie and more likely to talk instead about peripheral issues.
"Women aren't talking about the major themes of the movie," says Monica Landers, StoryFit's CEO. "That means they're not propelling the conversation and the action…it's like women's roles aren't written as fully into the movie as the male characters' are."
One company that uses StoryFit's insights is Adaptive Studios, which produces movies from book manuscripts. StoryFit produces custom reports for the studio, which include statistics like the average number of characters speaking per scene, the percentage of male to female dialogue, and the percentage of action versus dialogue.
"They use our Movie Content Insight Report to see if there are certain areas where they can improve the story," Landers says. "For example, our sentimental analysis measures emotions like fear, joy and sadness over the length of the movie. They may look at a particular scene's emotional balance and make a tweak - maybe the story is expressing too much sadness and not enough joy. They use the overview to make budgetary decisions or to give them basics about the movie for planning purposes."
The film industry is beginning to take data like StoryFit's seriously when it comes to thinking about gender, says Melissa Silverstein, the founder and publisher of Women and Hollywood, a website that advocates gender equality in the entertainment industry.
"For years, people operated on this anecdotal feeling that women were missing, but there was no data," she says. "Over the last six years or so people have really started to pay attention to the actual numbers."
Plus, Silverstein says, the industry now has another kind of data in hand: cold, hard box office statistics. For years, Hollywood was driven by the assumption that movies with female protagonists are not successful at the office, partly because men won't go see them. But the three top-grossing films of 2017 were all female-led: Star Wars Episode VIII: The Last Jedi, Beauty and the Beast, and Wonder Woman.
Speaking of Star Wars, the film's heroine, Rey, is a major outlier of a female character, Landers says.
"She's super-independent, and she's like a 22 percent agreeable where every other woman is in the 85 to 95 range," Landers says. "She's also really high in the expressive range, much higher than the average woman."
Landers mentions The Big Sick, the 2017 romantic comedy starring Kumail Nanjiani and Zoe Kazan, as an example of a film with an unusually agreeable and cooperative male lead. Still, 78 percent of the film's dialogue is spoken by male characters (to be fair, the female lead is in a coma through much of the action).
The company unveiled the report at the recent South by Southwest festival. They hope film companies can use their gender analyses to think harder about how male and female characters are portrayed.
"The analytics aren't telling you what to do," Landers says. "They're telling you 'this is what you're doing. Is this what you intend?'…We're here to help the movie industry to really gut-check their decisions."
Silverstein hopes Hollywood will look at the data and also think harder about their portrayals of other often-marginalized groups.
"You really see few older women as protagonists and very few women of color as protagonists," Silverstein says.
In general, people of color are highly underrepresented as protagonists. Black Panther's recent success may help change that.
On-screen inclusion is crucial, Silverstein says. "If you don't see yourself represented on screen, you don't necessarily think you count."