These Ear Buds Will Play Music and Track Your Heart Rate
Wristbands get all the attention, but souped-up earpieces can do a better job of tracking your body metrics when you work out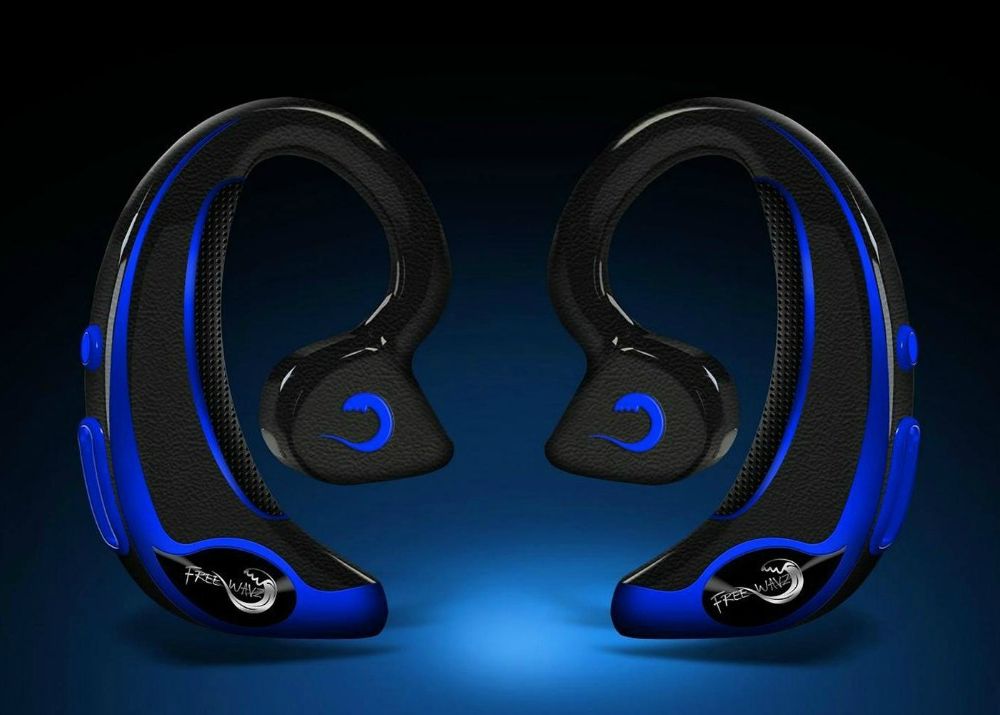 Later this fall, Apple will likely announce its iWatch, and it's safe to say it will quickly become the most talked-about piece of wearable tech not named Google Glass. This won't be just a powerful little computer wrapped around your wrist, it will also be able to track your heart rate, the number of steps you've taken, the calories you've burned, how you've slept and on and on.
Game over, right? Who's going to beat Apple once it big-foots its way into the health tracker business?
How about ear buds? That's right, ear buds—but not the cheap ones that come with a new phone. No, we're talking about much more sophisticated devices with sensors that will allow them to track much of the same health data as the iWatch, all, of course, while playing your music.
The truth is that health trackers you wear in your ears may have a big advantage—they're pretty accurate. That's because blood flows steadily in and out of that part of the body and also moves through different parts of the ear at varying rates, which makes it easier to measure different body functions. Plus, ears, unlike arms, don't move around much, making your data more consistent and reliable.
True bud
Eric Hensen understands all this about the ear's biometric potential. He's an ear, nose and throat surgeon in Orlando, Florida. He's also an avid weightlifter who was often frustrated during his workouts when the buds fell out of his ears or the wires of his headphones got tangled. So he spent years developing a device called FreeWavz that not only solved those problems, but also would allow the wearer to track certain body metrics, such as heart rate and blood oxygen level. To take these readings, the earpieces shine a beam of light through the thin tissue of the earlobe at the blood vessels under the skin and then analyze the color and density of the light that's picked up by a sensor on the back of the ear.  
FreeWavz consists of two separate earphones—without wires—that operate independently of each other. They're designed so that one part hooks around the outside of the ear, keeping it attached and stable, while the bud fits snugly inside the ear without extending into the ear canal, which can feel uncomfortable when you're exercising. 
Users can also adjust the mix on each earpiece independently, to filter out music on one in order to listen for traffic or other noises while riding a bike or out running. Meanwhile, the data the earphones collect goes to your smartphone through a Bluetooth connection; in return, the app sends audio messages back into the earpieces to fill you in on how you're doing on your heart rate.
Thanks to a successful Kickstarter campaign that ended last week—it beat its goal of $300,000 by $25,000—FreeWavz may go into production as soon as October. Early investors were able to pre-order a set for $179. When the earphones go on the market, they're expected to cost $299. 
All ears
Clearly, the idea of ramping up headphones into health trackers has traction. Earlier this year, a German startup named Bragi had one of Kickstarter's more successful fundraising campaigns. Its goal was to get online investors to ante up $260,000 to support the development of a smart pair of earphones it calls The Dash; instead it raised more than $3.3 million.
Like FreeWavz, The Dash is two separate earpieces—again, no wires—and it will, according to its designers, be able to track your heart rate, body temperature, blood oxygen level, how many calories you've burned and also your body movements, such as pace, distance traveled and steps taken. Like Freewavz, it too relies on light sensors. Each earpiece has its own touch controls—the left one lets you start, stop or adjust your workout tracking, the right one is for setting music and sound levels. If you're on an airplane, for instance, you can block out all other noise; if on a bike, you can filter in traffic sounds.  
The Dash also works as a Bluetooth microphone, so you can take calls from your smartphone without removing the earpieces. And while you can wirelessly pull in music from a phone, the earphones can also work without one—they're designed to have four gigabytes of storage space, enough to save up to 1,000 songs.
That's a lot of functionality to get into a device small enough to fit in your ear, and some skeptics have raised questions about Bragi's ambitious production schedule—it had hoped to begin delivering models to its early backers in October. Recently, it announced that the date has been moved back to December, but that it still plans to go into full production early next year.
That first wave of investors will get The Dash for $179. But the headphones' retail price is estimated to be the same as FreeWavz—$299. That's getting pricey, and both companies will have to convince the public that their products take the concept of headphones to a whole new level.
They may get some help from a powerful source. Early this summer, Apple paid $3 billion for Beats Electronics, the company that makes the fashionable Beats by Dr. Dre headphones. It's also worth noting that back in February the U.S. Patent and Trademark Office awarded a patent to Apple for biometric headphones that can monitor temperature, heart rate and perspiration levels.
Looks like the game is on.