A "Smart" Mattress Cover and Other Wild Ideas That Just Got Funded
Don't have a green thumb? A sensor for your potted plants alerts you when they need watering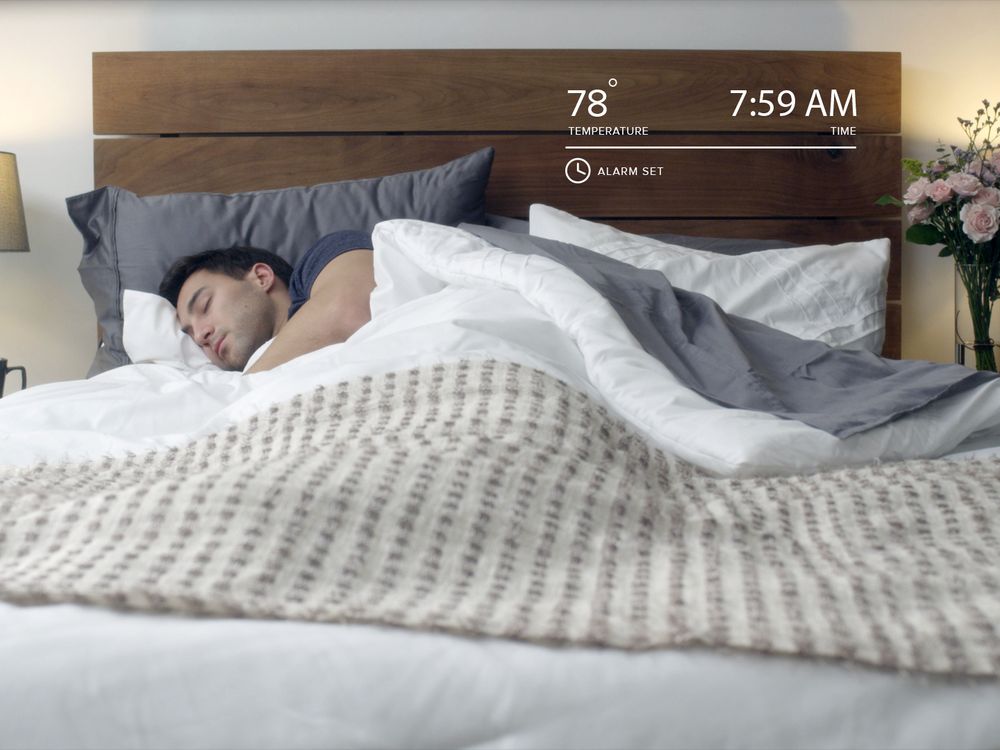 Wine, coffee and olive oil tasting rooms have sprung up in recent years. But New Yorker Noah Chaimberg is opening Heatonist, a special venue dedicated for the express purpose of sampling and enjoying different varieties of hot sauce.
Could this be the next foodie craze? Capitalizing on public interest in the fiery condiment, the owner and his fellow "purveyors of fine hot sauces" will give people the opportunity to try 150 sauces from 50 makers at a "charred oak hot sauce bar" in Williamsburg, Brooklyn (shocker). The space aims to be a go-to destination for patrons to find interesting and unique hot sauces the world over, as well as get paired with the sauce that best fits their flavor profile.
The team has developed a "hot sauce flavor algorithm" that looks at eight parameters, including "heat," "smoke," "sweetness" and, perhaps the most subjective, "adventure," that they deemed most relevant for evaluating sauces. Diners will rate sauces on these criteria and receive tailored recommendations based to their preferences. More than 300 "heatonists" showed their support for the idea by pledging a total of $22,444 on Kickstarter.
Here are five other unconventional ideas that were funded this week:
Luna: Turn Your Bed Into a Smartbed (Goal: $100,000 Raised: $898,135 on Indiegogo)
The Luna mattress cover can turn any bed into a "smart" one. Made of polyester and spandex, the cover appears pretty standard, but actually integrates five layers of fabric, each serving a different purpose. One provides temperature control, for example, and another tracks a sleeper's biometrics. The Luna cover allows users to customize temperatures for different sides of the bed, track their daily sleep routine and measure their respiration and heart rates. By learning sleep patterns, the cover can automatically adjust the temperature of the bed at bedtime, making it easier for a user to fall asleep. It also offers a built-in alarm that goes off at the optimal time as determined by data patterns on an individual's sleep.
The San Francisco team that developed Luna is eager for the product to cure the ills of restless sleep once and for all. The cover connects via WiFi to any smartphone with an app, which serves as a remote control. Despite all of its high-tech utility, the product is also machine washable.
Daisy: Potted Plant Soil Moisture Sensor and App (Goal: $5,000 Raised: $25,054 on Kickstarter)
While we are on the topic of smart devices, the Daisy Sensor is a small, green, plastic stick that can be conveniently inserted into the soil around any potted plant to monitor hydration levels, temperature and the amount of light received. With an accompanying smartphone app, users can list different plants being tracked and get alerts when they need to be watered. For those who don't have a green thumb, this product, from a trio in San Diego, makes caring for a plant a foolproof process.
Hum: Hummingbird Feeder (Goal: $200 Raised: $965 on Kickstarter)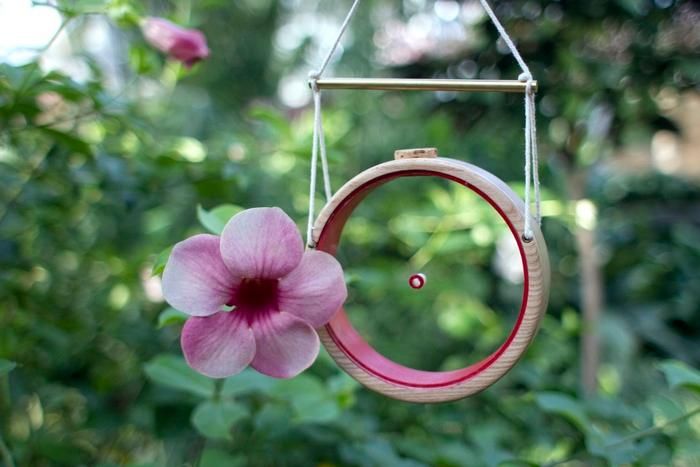 The hummingbird is a welcome guest for birdwatchers. To lure them into view, Chicago designer Emily Rose Litten crafted Hum, a charming, circular birdfeeder that frames the scenery of a yard, and the birds who visit it. Made of glass and wood, Hum has a space for holding seed along with a short plastic straw that birds can use to consume it. The product brings a bit of whimsy to any yard, and hopefully attracts some hummingbirds along with it.
Three Sticks: A Creative Board Game (Goal: $10,000 Raised: $10,988 on Indiegogo)
As any good teacher will tell you, you have to make learning fun. Kitki, an education startup in Hyderabad, India, is developing Three Sticks, an entertaining board game that teaches the principles of geometry. As the name suggests, the game comes with three types of sticks, each a different length and colored orange, red or purple. Players start by  placing two sticks on the game board—a square made up of evenly distributed dots (much like Battleship). They then take turns trying to make shapes by connecting their sticks with ones already on the board; the player to complete a shape earns a set number of points. There's also the opportunity to pick cards throughout the game that challenge players to create particular geometric forms. 
Bezels & Bytes: Fashion for Your FitBit (Goal: $20,000 Raised: $26,650)
The FitBit may be ultra-functional, but its plain, rubber aesthetic leaves something to be desired. Tory Burch and the fitness brand teamed up to offer a more glamorous bracelet that incorporates the tracker; unfortunately, it also comes with a hefty $195 price tag. Melissa Koerner, a former marketer at Gap, and Sarah Shapiro, an ex-buyer at Bloomingdale's, are giving wearable tech a refined, yet affordable, look. Their new line of jewelry, called Bezels & Bytes, features gold-plated bracelets in classic and edgy styles that have compartments where the FitBit Flex tracker can be inserted and easily viewed.