A Primer on the Eight Olympic Events Debuting in Sochi
Study up on the rules and history of the latest competitions to make the Winter Games lineup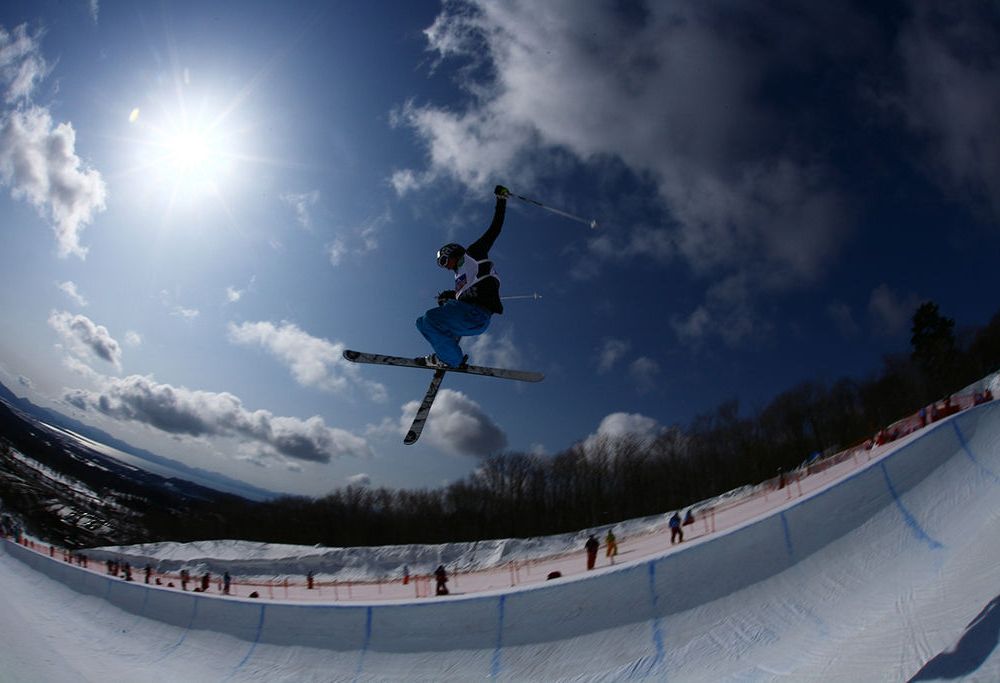 There was a time when athletes won gold medals for the kind of games that can be played in someone's backyard. Tug-o-war and an odd club-swinging contest, for instance, were among a host of quirky sports showcased in a modern Olympiad that was just coming into its own. Nowadays, as the Olympics have evolved into a widely-commercialized spectacle, the organizers have imposed careful criteria for selecting new events to add to the lineup. The International Olympic Committee, serving as the governing body, makes such determinations based on a series of factors geared primarily toward sustaining and broadening the games' mass appeal.
To be admitted as a new event, representatives of the sport must first petition to receive eligibility. Given that the event is part of a universal and recognized Olympic sport, like skiing, the panel then evaluates the event's worthiness, considering its degree of competitiveness and whether there are enough athletes to warrant admittance. The committee also takes into account the cost of staging the event and how it would play out visually for the sake of television audiences.
But even with formal guidelines, the decision-making process has received its fair share of criticism, and, subsequently, controversy. One popular case involves the IOC's 2006 rejection of efforts to bring women's ski jump into the mix, which, to many, smacked of gender discrimination as men's ski jump has been part of the program since 1924. After a lengthy legal battle, in which the IOC argued that a dearth of female athletes was sound enough reasoning for its exclusion, the event will be introduced at the 2014 Olympics in Sochi.
Here's the scoop on the eight new events that will debut at this year's Winter Games:
Team Ice Skating
The team ice skating competition has been skewered by some critics as an obvious ploy for increased ratings. At best, the committee hopes that adding a collaborative twist to a sport that's long been about individual accolades produces the same kind of drama that team gymnastics is known for. With the new format, chosen representatives from each of the 10 participating nations will compete in a short program and free skate in men's singles, women's singles, pairs and ice dancing. Medals are awarded in order of the highest team score, a total that's accumulated through points earned during each of the judged programs. For instance, a first place performance in men's singles receives 10 points, a second place finish is worth nine points and so on.
The Toronto Star's Olympics columnist Rosie DiManno derided the new event as a "cheesy" way to drum up ticket profits while placing a greater burden on skaters who are already physically taxed from their routines for the singles competitions. If anything, though, it will give participants a feel for how their performances might play out ahead of the individual competition.
Men's and Women's Slopestyle Snowboarding and Skiing
These two other events being ridiculed feature snowboarders and skiers in a series of challenging aerial stunts as they make their way down a steep course with a series of ramps and rails. Famed sports broadcaster Bob Costas recently bemoaned the contest as "just 'Jackass' stuff that they invented and called Olympic sports." He went on to say that he meant it in "the kindest possible way."
Like the once-maligned half-pipe event, slopestyle rose to prominence as a competitive Winter X Games event. Athletes are scored on style and the technical precision of the jumps and tricks they're able to pull off. U.S. skier David Wise, a favorite to medal in the event, pushed back against Costas' comments, emphasizing that excelling in slopestyle involves mastering several finer points that those unfamiliar with the sport often don't see. "People might focus [on] one aspect—what tricks are going to win. But the reality is that every aspect plays into who wins or loses. You have the technicality of the tricks you do, and the style you do them with and how high you go and now smooth the transitions,'' U.S. skier David Wise told The Cleveland Pain Dealer. "The guy who wins isn't necessarily the guy whose doing the hardest tricks. It's going to be the guy who has a little bit of everything."
Men's and Women's Parallel Slalom Snowboard
No controversy here. Parallel slalom pits two competitors in a race to see who can best maneuver through a series of gates, or poles. It is similar to the giant slalom, which has been a part of the winter games since 1998. Snowboarders, however, consider the course trickier than the lengthier giant slalom because the spacing between flags is tighter. Both events are viewed as a cross between alpine ski racing and snowboard cross, according to the BBC.
Ski Half-pipe
Like their snowboarding brethren before them, half-pipe skiers will now get to show the world the kind of twisting mid-air moves that can be pulled off on a vert ramp. Though the tricks are similar, skiers can use their equipment to better maintain speed and launch higher than what's doable with a snowboard. This allows the most skilled athletes to execute a greater number of tricks in each jump. Competitors often practice on half-pipes equipped with airbags to cushion bad falls. 
Women's Ski Jump
It's been a long time coming, but women will finally jump. Ski jumping, which involves skiing down a take-off ramp before launching into a long trajectory, was the only Olympic discipline to not include women—up until now. In 2005, Gian Franco Kasper, who was then president of the International Ski Federation and a member of the IOC, was uncomfortable with how landing the deft-defying stunt would impact women's bodies, stating that the sport "seems not to be appropriate for ladies from a medical point of view." It took a gender discrimination lawsuit and other organized efforts on behalf of the top competing athletes to pressure the Olympic committee to relent. One of the plaintiffs, 16-time American ski jumping champion Lindsey Van is considered the favorite to stand atop the podium.
Luge Team Relay
Luge organizers have figured out a way to apply a track-and-field-style wrinkle to an event where sled riders hurl down an icy pipe track at speeds of nearly 100 mph. Once the first athlete in a mixed-gender relay team (men's singles, women's singles and men's doubles) taps an overhead touchpad hanging over the finish line, the starting gate opens for the next teammate to slide down the track. After the four-person sequence is done, the national team with the fastest time wins.
Biathlon Mixed Relay
The biathlon is sometimes thought of as the most James Bond-esque event of the winter games. It shouldn't be very surprising that the exercise has roots as a military patrol exercise for Norwegian soldiers during the 1700s, before the Olympics adopted it in 1960. And, the new biathlon mixed relay can come off looking a bit like a contest between teams of trained spies who ski and sharp shoot their way through a course. The teams, featuring two women and two men, are tasked with cross-country skiing lengths of at least 6 kilometers while shooting rifles at targets at the 2 and 4-kilometer marks, according to the International Biathlon Union.