A Kit to Make Robots Out of Drinking Straws and Other Wild Ideas That Just Got Funded
Perhaps a three-dimensional paper mount of an animal is just what your living room needs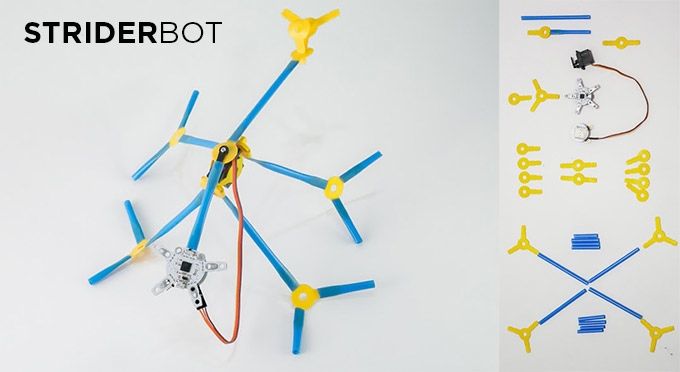 No need to "say ahh" in order to get your temperature taken anymore. The standard thermometer, once a rather uncomfortable under-the-tongue device, has evolved by leaps and bounds.
Qodome, a company in Shanghai, just raised nearly $8,000 on Kickstarter to develop the iDo, a small, square, smart thermometer reminiscent of an Apple product in both name and its sleek, simple appearance. Adhere the device with a disposable patch in your armpit, open the iDo Smart app, and a temperature reading appears on your phone. The iDo can also be worn constantly, as a way to track body temperature during an illness. With the app, users can save data and even set alerts. If you are monitoring a child's fever, for instance, you can program an alarm to go off if his or her temperature rises above 100 degrees Fahrenheit.
Here are five other clever ideas that were funded this week:
Quirkbot: Make your own robots with drinking straws! (Goal: $55,000 Raised: $72,190 on Kickstarter)
Quirkbot, a "hackable toy for all ages," offers kits for kids—and the young at heart—to create robots that light up and move. The most basic pack contains host of materials: a motor, LED lights, a light sensor, a USB cable, a Quirkbot circuit board that connects different pieces and conducts energy, and everyday drinking straws, which serve as the primary building block for the bots.
Much like Legos and K'nex, the toy gives kids the freedom to construct whatever they imagine. But the Quirkbot, developed by Kids Hack Day, an organization centered on teaching kids how to program and code, sets itself apart, in that it can connect to any computer through USB, allowing users to program the robots on the toy's designated site. By dragging and dropping different commands on the site's visual interface, aspiring inventors can instruct the robots to buzz, flicker and dance.
Dolfi: Next Gen Washing Device (Goal: $100,000 Raised: $292, 345 on Indiegogo)
Washing machines can be temperamental beasts, and it seems like it is always the nicest clothing that bears the brunt of its tantrums. The Dolfi, however, is a gentle, portable way to launder clothes, targeted at those looking to preserve delicates and wash on-the-go.
White and round, the device looks a lot like a computer mouse on first glance. Users fill a sink with water, add their clothing and detergent, and then place the Dolfi in with everything. The tool, which plugs into an electrical outlet, uses ultrasonic technology, generating sound waves that form high-pressure bubbles, which burst to create targeted streams of energy, cleaning clothing in 30 to 40 minutes, without damage. From a team out of Düsseldorf, Germany, Dolfi is named to pay homage to dolphins, which use ultrasound to hunt and navigate.   
The Brand Deck (Goal: $45,000 Raised: $155,122 on Kickstarter)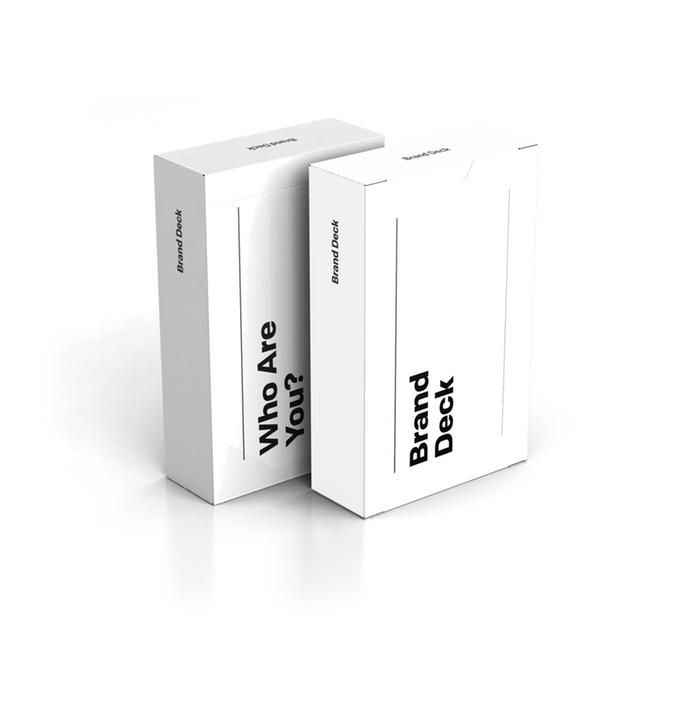 The term "personal brand" often induces severe cringing, connoting narcissism and unseemly self-aggrandizing. The design team at Simple.Honest.Work, who have helped companies craft their brands, looks to apply their expertise to people,  diffusing the stigma behind the exercise and making it more accessible and fun.
The Brand Deck is a set of 50 cards, each with an adjective on either side, that helps whittle down what a person stands for and cares about. Individuals go through the cards quickly and sort the descriptors into one of the three piles: "You are," "You are not" and "Does not apply." The goal? To ultimately narrow the "You are" stack down to six words that represent a person's identity, and consequently, brand. Think of it as a modern-day, slightly more commercial Myers-Briggs Test. To make the process more entertaining, the team behind this product is also partnering with a co-creator of Cards Against Humanity to create a NSFW version.
Papertrophy: Unique 3D Paper Craft Art for Home (Goal: $25,000 Raised: $29, 257 on Indiegogo)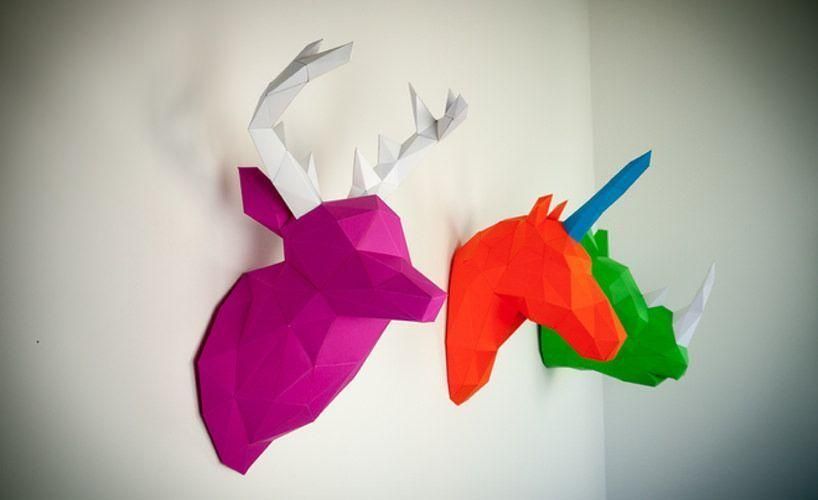 Wall decals are so last season. The latest in crafty home décor is Papertrophy—edgy-looking 3D animal sculptures from Holger Hoffmann, a designer in Berlin, that bring bright and geometric style into a room. With some designs inspired by the traditional elk heads and other mounts that hang on cabin walls and lately, hipster apartments, the spectrum of seven animals offered also includes a gorilla, unicorn and penguin. These animals come in 80 color options. The trophies come in numbered, pre-folded pieces, so users just have to pop them up and assemble them according to a guide.
Pixio: Indoor and Outdoor Follow Camera (Goal: $50,000 Raised: $60,604 on Indiegogo)
Ever dreamed of having a personal cameraman? Pixio, a video camera with motion detection, automatic zoom and 360-degree panning capabilities, can film and track just about anything, independent of any person directing it. Once it's set up on a tripod, Pixio uses radar technology to pinpoint all the action, indoors or outdoors, without missing a frame. The device includes DSLR functionality, standard video and an action camera for sports and motion-based footage. One of its inventors Eric Willemenot hails from Paris and is an avid skydiver and surfer who has always been interested in filming his adventures and had no way of doing so without assistance.