How Can Schools Use Virtual Reality?
The expansion of Google's VR education program could make classrooms more engaging, and also more just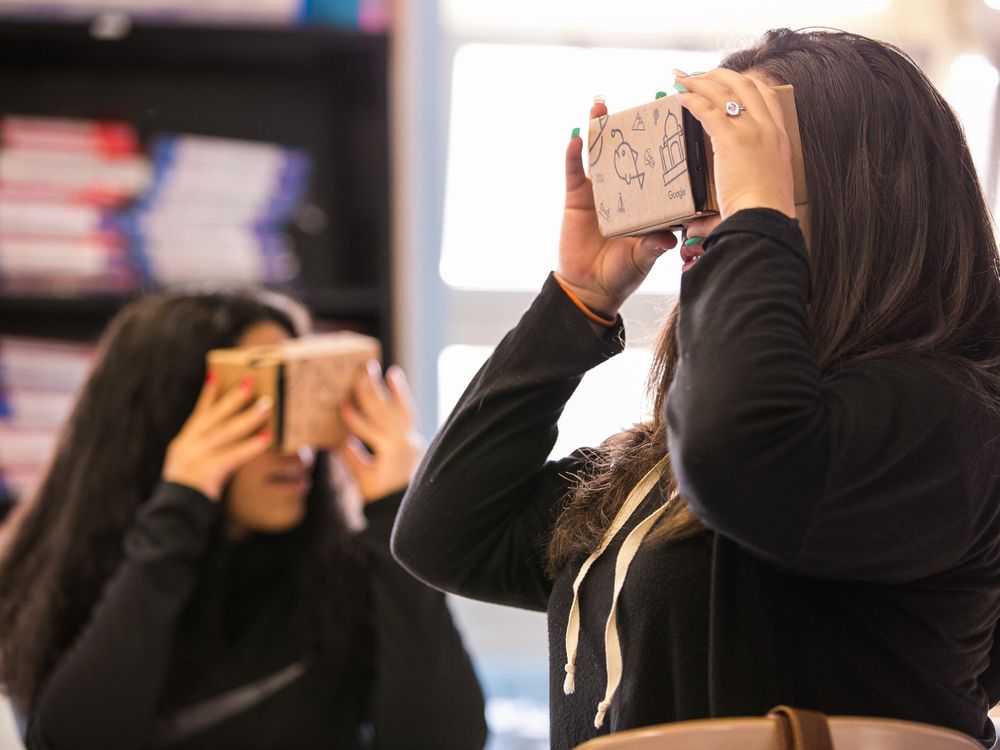 Students in classrooms across the United States and parts of Europe will soon be able to go on field trips to Buckingham Palace, Machu Picchu and the Great Barrier Reef, but they'll be doing it through virtual reality.
Google recently announced that it is expanding its Expeditions Pioneer Program, which brings virtual reality field trips to classrooms using Google's cheap, smart phone-based VR viewer, Cardboard. The goal is to expose students to places they wouldn't be able to see otherwise.
The idea for Expeditions came from a hackathon in Google's education department. Given 36 hours to create a tool that would boost student engagement, Jen Holland, then a product manager at Google Apps for Education, drew on existing Google assets—the recently launched Cardboard, some teaching apps in development and a huge archive of 3D maps and photographs. She combined the three to make interactive virtual reality lessons, which she calls "experiences."
"It's a really practical application of VR and a way to use cutting edge tech for schools," says Holland, now the Expeditions product manager. "We're not just taking old tech and throwing it over the fence. We thought a lot about how this would be helpful."
Students can use Cardboard—an inexpensive pair of VR goggles made from a cardboard cutout, magnets, an Android phone and an app—to move through an experience that their teacher controls from a tablet. The Expeditions program has distributed the equipment to classrooms and worked with teachers to figure out lesson plans, but now, Holland says, they're opening it up, so any teacher with a tablet and access to VR viewers (Cardboard costs about $20) can use it. With lessons loaded on the tablets, teachers and students don't need to have internet access, which is important for low-resource classrooms.  
Once students put on the VR headsets, they're immersed in a 3D version of Machu Picchu or the Smithsonian's National Museum of Natural History. They can look around, and the teacher can share information about things they're seeing. Google built a Great Wall of China experience for a fifth grade math class, to give the students a more tactile lesson about multiplication. The same experience has been the topic of conversation in a 10th grade Chinese language class, and it provided physical context for students in a 12th grade history class and an anthropology lecture at a Brazilian university.
"The imagery is the same, what changes is the particular engagement of the teacher," Holland says. "We wanted it to be super flexible."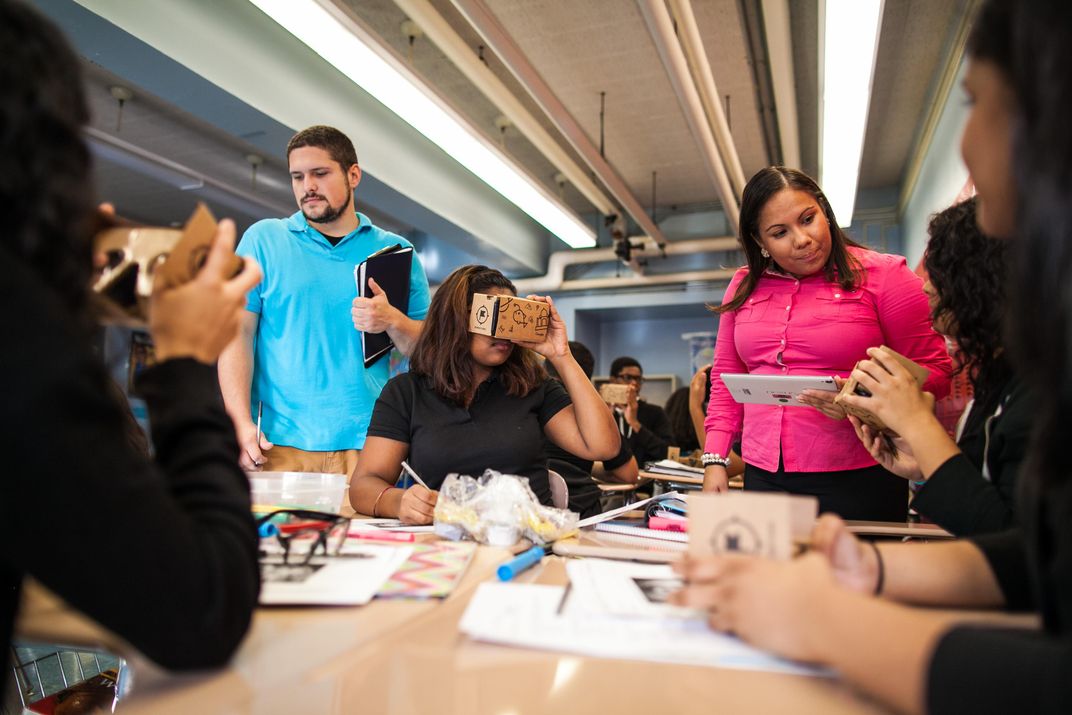 Monica Burns, a fifth grade teacher and EdTech and curriculum consultant based in New York, focuses on bringing technology to classrooms. "I think it is so important that teachers are making sure that the learning activities they design with virtual reality are thoughtfully connected to learning objectives," she says. When it's executed properly, and not just used for fun, VR can be incredibly powerful.
Google is currently providing teachers with a baseline of content they can work with that's still flexible enough that they can mold it to their curriculum objectives. One of their newest lessons, a look at the Great Barrier Reef with English naturalist Sir David Attenborough, can be used to talk about the reef's ecosystem, on a base level, or climate change and coral bleaching, if that fits with the curriculum.
The Expeditions program levels the playing field for students who might not be able to travel due to economic or physical limitations, but Holland says Google is trying to break down other barriers too. She thinks the value of VR goes far beyond history lessons and that it's a tool for egalitarianism. "Accessibility is a really important thing for us," she says. Google is planning to offer VR college tours and day-in-the-life experiences at a range of different jobs, to help students who might not have access to college counselors or internships learn about options for their future. They're also going to dive into complicated social and environmental issues. Google has partnered with the UK's Department for International Development, for example, to build an experience about the eradication of Ebola. "You can't take a school into infections disease labs, but we should be talking about it," she says.
Holland is most excited about the chance, in the long term, to use VR as a platform for social justice, and to expose people, from school-aged kids on up, to large-scale, global issues that are hard to grasp if they can't see them for themselves. "VR is a really powerful empathy tool," she says.