Five High-Tech Tools to Boost Athletes to Olympic Glory
Athletes are using cutting-edge training devices that they hope will give them a competitive advantage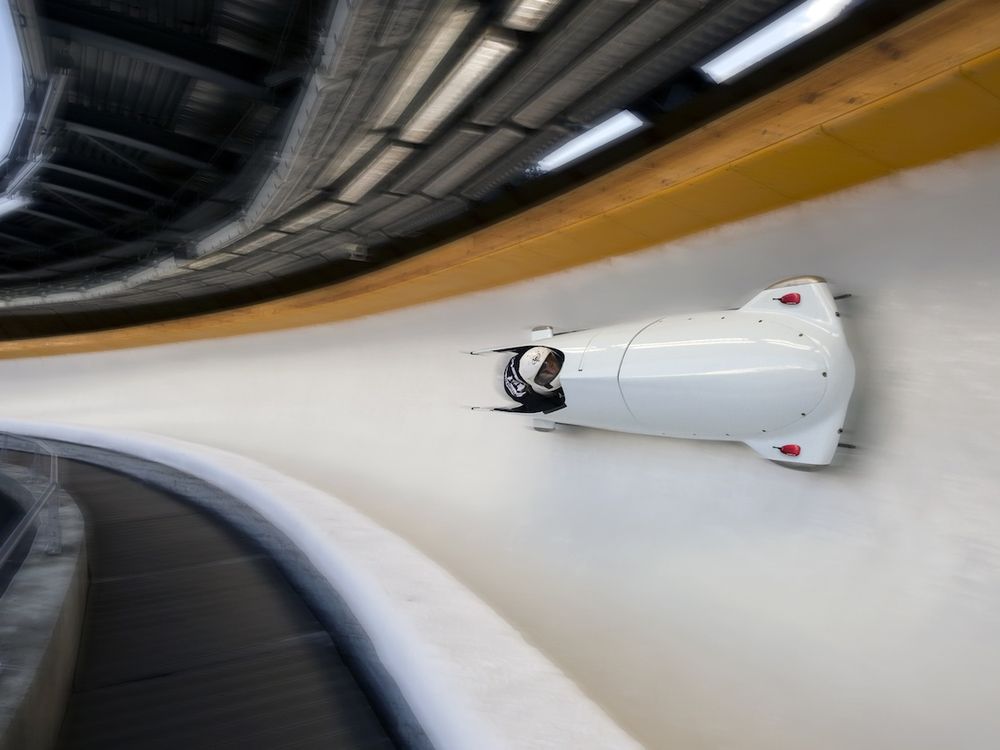 Over 2,500 of the world's best athletes, spanning 88 countries, will descend upon the Russian coastal city of Sochi to take part in the Winter Olympics. It shouldn't come as a complete surprise that Norway, with a population of roughly 5 million, stands atop the all-time medal count. Though in part attributed to living in a region where glaciers, lakes and snow-powdered mountain ranges make up 70 percent of the inland mass, the Norwegian team's dominance in the cold weather games runs much deeper.
A fascinating report in the Wall Street Journal highlighted the fact that a winter sports club can be found in nearly every Norwegian city and town. And in contrast to their neighbors, the Swedes, urban centers are located in close proximity to wilderness areas. But what if your backyard doesn't consist of the kind of rugged terrain tailor-made for skiing and biathlon training?
In the quest to stay on par with the most elite, competing nations have invested heavily in advanced technologies, such as sensors, augmented reality and other cutting-edge systems. Coaches are increasingly incorporating these gadgets into training regimes designed to allow Olympic hopefuls to reach and sustain an optimal level of performance year-round. For the last seven years, the U.S. Ski and Snowboard Association has run a multi-million dollar lab project that helps top competitors train better using a treadmill modified with gas tanks. Skiers on the machine are supplied adjusted levels of nitrogen and oxygen in order to recreate atmospheric conditions at varying altitudes, comparable to what's experienced during cross-country events in Sochi. A wearable apparatus tracks a skier's progress by measuring downhill speed and pivoting motion.
Here are five notable technologies that competitors use to gain an edge:
Virtual Reality Skiing and Snowboarding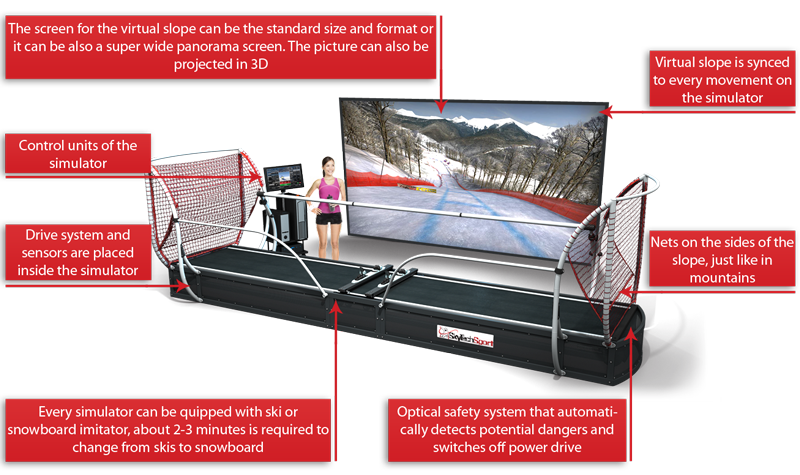 It may look like a video game, but a practice session using the SkyTechSport Sochi Simulator may be the closest thing to hitting the slopes that you can get indoors. Developed by a team of engineers and physicists, the system utilizes GPS data, virtual reality and 3D glasses to fabricate a visually precise simulation of a mountain course in Sochi onto a 27-foot-wide panoramic screen. The machine itself is engineered to reproduce the same downhill G-force effect and sensations a skier or snowboader would feel with every movement. 
SnowSports Industries America, a trade organization, announced that last year the United States Olympic Ski Team started using the ski simulator in preparation for the games. Athletes won't get many chances to conduct trials at the Olympics, so a simulated run may be the next best thing. 
Putting Recovery on Deep Freeze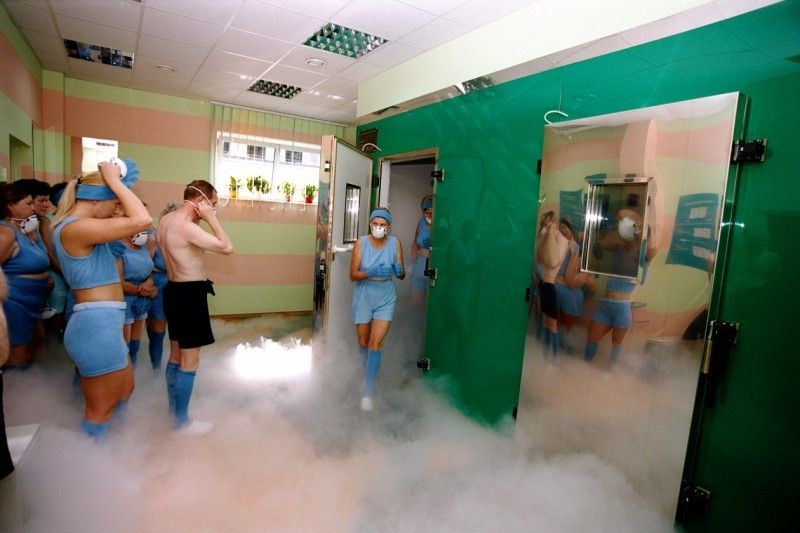 Any athlete that plans to step into a "cryo" chamber that's as cold as −256 degrees Fahrenheit isn't just taking an extreme approach to acclimate themselves to the wintry environment. Cryotherapy, as it's called, involves using liquid nitrogen to create conditions frigid enough to trigger the release of endorphins to relieve pain and calm inflammation. A session no longer than three minutes is recommended to set up a physiological chain reaction that revs up blood circulation and the hormone and immune systems. 
Though the science is still hazy, the Olympic rehabilitation center in Spala, Poland, offers a cyrotherapy room that's been used by numerous sportsmen. Major League Baseball players to track and field stars have undergone the trendy treatment to speed up muscle recovery. 
Omega Bobsled Data Collector
During a bobsled run, all of the momentum is built up within the initial 50-meter push. As gravity propels the team along an icy pipe at speeds reaching upwards of 130 mph, maintaining much of this velocity relies on the riders' ability to execute every slight movement with utmost precision.  
To help with that, Swiss watchmaker Omega has designed a measuring unit that mounts to the front of the sled. The device, which has a speed sensor, 3D acceleration sensor and 3D gyro-sensors, records track speed and velocity angles. With such invaluable data at their disposal, coaches and athletes can work on specific ways to optimize run times and strategies. 
Ice Skating Sensors
For all the grace that defines ice skating performances, there's an unspoken brutality in how the routines are honed. Mastering jumps and triple axels often involves a lot of falls that ultimately damage joints and hips. With that in mind, sports researcher Jim Richards of the University of Delaware's performance lab has developed a form of motion capture technology that might just minimize injuries in the sport.  
A skater straps on on-body sensors that translate her movements into a 3D graphic. Coaches can then use the simulated model to map out parts of the skater's technique that need improvement, all much more efficiently than they normally could. "The whole point of what we're doing is to accelerate their ability to learn these jumps," Richards told CNN. "We're decreasing the number of impacts which we hope would have an effect on the long-term health of their lower extremity joints."
One Massive Treadmill
In Canada, cross-country skier Devon Kershaw is hoping a fancy treadmill will help him get over the hump after finishing fourth at the 2012 Vancouver Games. The $200,000 elaborately configured exercise equipment, built by Calgary-based Treadsport Training Systems, is similar to SkyTechSport's simulator in that it's designed to closely mimic the experience of navigating a tricky ski course. 
But while the machine can't fully replicate in realistic detail the corners and downhill drops of the Sochi course, the system is hooked up to cameras and data-crunching software that records Kershaw's movements and vitals. Coaches and trainers will use this feedback to develop better techniques and ways to strengthen his cardiovascular conditioning.