Burn Calories Just By Wearing This New Sports Gear
Here's an idea: A New York University medical student is integrating resistance bands into clothing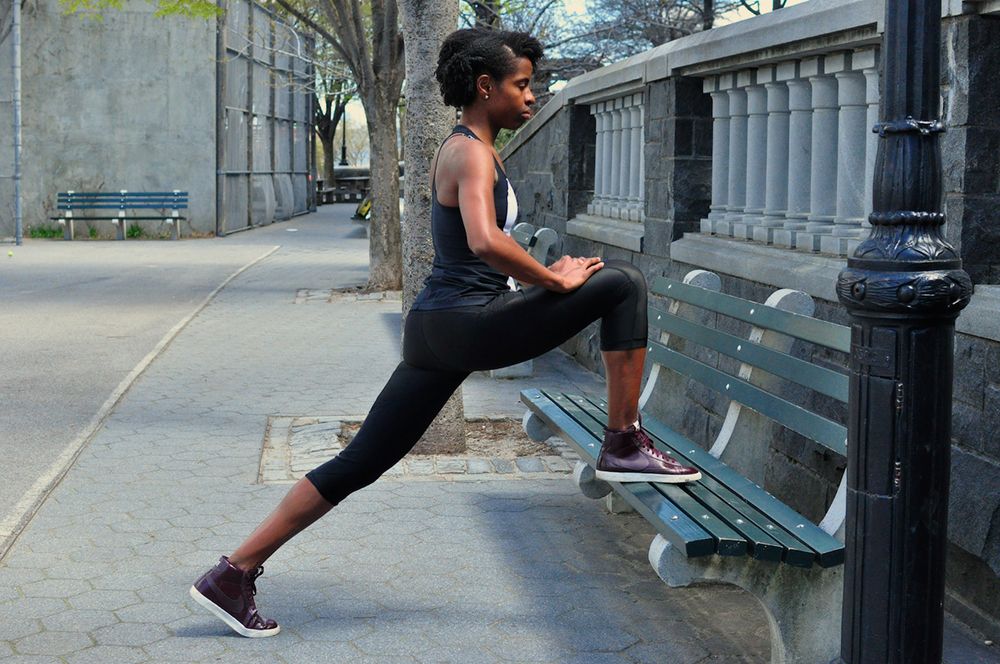 The time is coming when even your gym clothes will help you get a better burn.
That's the idea, at least, behind a new type of exercise clothing by New York City-based startup Physiclo. Resistance bands and mesh panels in the company's pants and shorts work against the wearer during a workout, increasing heart rate and calorie loss.
Frank Yao, a New York University medical student, dreamed up the sportswear in 2013, first as a potential rehabilitation tool.
"The purpose was to combine resistance into clothing to help people with sedentary lifestyles achieve a minimum baseline of exercise in a way that didn't require a large behavioral change," Yao says. "The idea of using resistance bands stems from the same principles used in physical therapy, except in a more convenient, ergonomic form."
Using medical knowledge of human musculature and computer modeling, Yao designed the pants with strategically placed stretchy bands to create resistance for certain muscle groups. Some bands and panels overlap to enable stretch and resistance in multiple directions, so that as a person flexes or extends a particular muscle, the bands and panels push back, requiring more work to complete the movement.
And the clothes are low impact on the joints: resistance bands are used so often in physical therapy because they're gentle, yet effective in building strength.
Yao and several classmates tested a prototype at NYU Medical School. With control groups wearing tight-fitting athletic clothing and test groups wearing Physiclo pants, eight male subjects were measured for heart rate and nine men for muscle activation. Subjects mainly walked or ran on treadmills, and they were hooked up to pulse oximeters or electrodes. They also did various body-weight exercises, including lunges and squats.
Yao found that the subjects wearing Physiclo, on average, had a 20 to 23 percent increase in muscle activation and a 14 percent increase in calorie burn. Basically, a person wearing a pair of the pants or shorts can get the equivalent of an hour-long workout in 45 to 50 minutes.
They also tested out the prototypes at the Fencer's Club in New York, where the United States Olympic fencers train. There, Yao linked up with Keeth Smart, a Columbia University business school graduate and Olympic fencer who'd brought home silver from Beijing in 2008. With Smart's help, Yao ran the project through NYU's Summer Launchpad, an incubator program that helps students learn how to communicate with customers and create business models.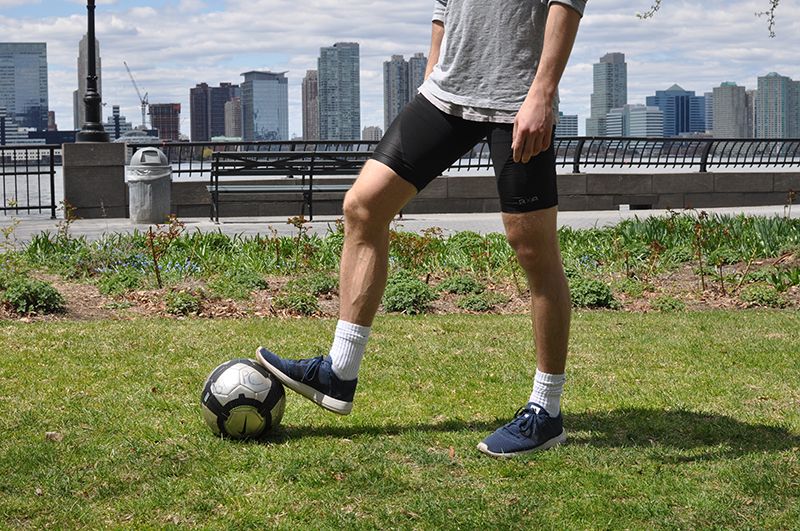 After some initial market research, Yao and Smart thought they'd target college and professional athletes, but got a redirect from an unlikely source: David Stern, the former commissioner of the National Basketball Association, who now serves on the company's advisory board. He pointed out that higher-level athletes already have access to excellent training tools and proposed they focus instead on getting the clothes into the hands of everyday people—the millions of runners, cyclists and yogis who collectively spent $1.93 billion on performance and fitness apparel in 2014, according to the Sports and Fitness Industry Association.
Stern's advice seems to have been prescient, at least for now: when the pair put up their funding proposal on Indiegogo in August, their initial $30,000 campaign was fully funded in the first 24 hours and over 450 percent funded when it ended. The initial production run will ship out 1,500 pairs of shorts, pants and full-length leggings in late November or early December.
Lorenzo Gonzalez, a professor of physical therapy at the University of Miami Leonard M. Miller School of Medicine, has been training athletes since 1989. He tried out a pair of the shorts and says that by incorporating the bands into clothing, Physiclo has bypassed a conventional limitation of resistance band training.
"With resistance bands, when you're doing something with hip extension or flexion, whatever movements you're working on are limited," Gonzalez says. "But when you're wearing the shorts, you can actually have all those muscles firing throughout an entire session."
Gonzalez adds that because the pants work complementary groups of muscles, they can help people who tend to focus on only one or two sports get a more balanced workout.
"Many weekend enthusiasts usually engage in one activity, so there's a tendency for asymmetries or imbalances," Gonzalez says. "The shorts provide a way of activating the antagonist of a muscle group, so you're getting more of a balanced workout by using it."
Though the first generation of the workout shorts and pants will be available in only one resistance level, Smart and Yao say they hope to eventually expand into different levels of resistance for additional difficulty.
Gonzalez notes, however, that users could stay with the same level of resistance but increase a workout's difficulty just by altering the kinds of exercises, such as going from a two-leg squat to a single-leg squat.
So next time you're feeling guilty about wearing yoga pants to the grocery store just because they're comfortable, don't: you could be burning calories just by bending down to grab that last box of granola bars from the very back of the bottom shelf.