10 Things Brewmaster Annie Johnson Can't Live Without
From kettles to apps, flasks to forums, these resources help the Sacramento-based home chemist concoct her award-winning beers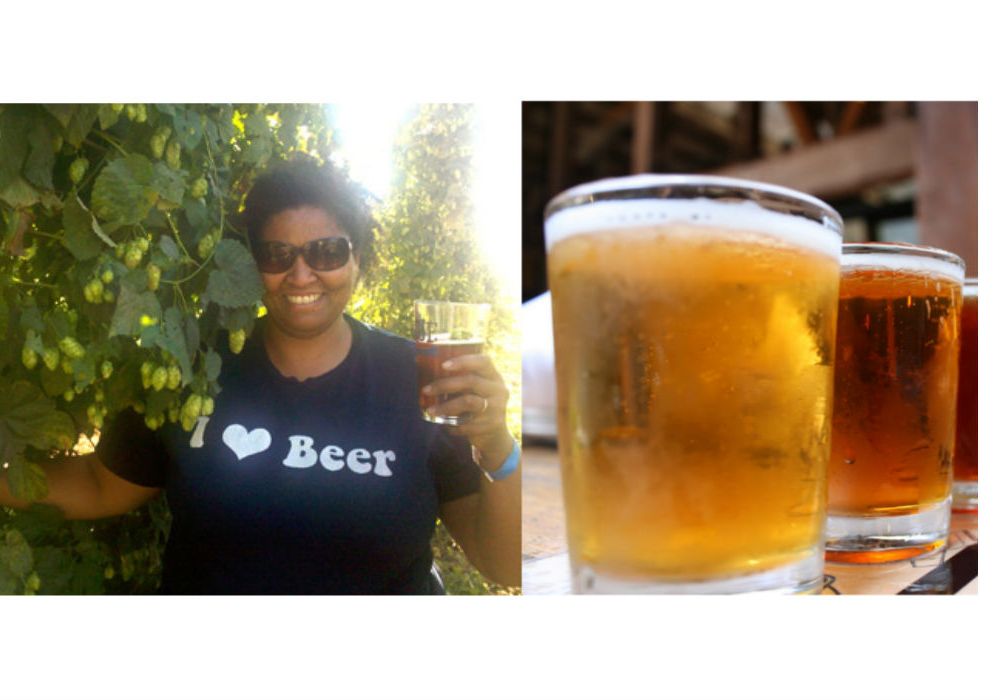 Ever wonder what makes inventors tick? We're talking with innovators and forward-thinkers to learn about the tools of their trades—and other gizmos that inspire them to create.
Finding the right balance between hops and malts has long been big business, but now it has become a delicious art form.
For many Americans, at last count more than one million,
making beer or wine at home has become a hobby akin to gardening or composting. Homebrewing is changing the way many people consume the beverage, says Annie Johnson, the 2013 American Homebrewers Association's
Homebrewer of the Year
.
"I think people are really enjoying drinking in their own neighborhoods," Johnson says. "Now, you can roll up around the corner or into someone's garage and they can serve you something they made in their own house."
Johnson, who started brewing with friends as a way to pass the time while watching baseball games, has tasted beers from around the globe. She brews some of the best of them too. This past year, Johnson's light American lager "Mow the Damn Lawn" took the gold medal in its category and bested all other gold-medal winners to win Best in Show. She is the first African American to be named Homebrewer of the Year, and the first female recipient since 1983.
Ever so humble, Johnson says brewing is a craft anyone can find success with in time. The Sacramento resident takes us inside her homebrewing lab for a closer look at the tools she uses to capture the hearts (and taste buds) of those looking for a new beer. 
ProMash ($24.95)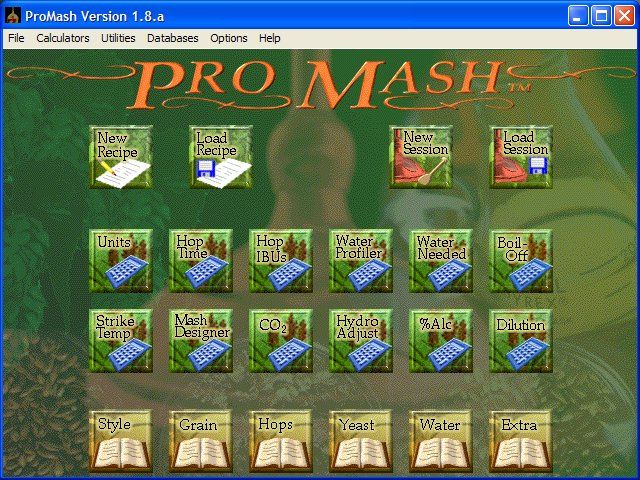 Johnson uses this software for every step of the brewing process. It allows her to play with the basics—create an inventory of her home ingredients like grains and hops, put together recipes or scale them to larger or smaller batches. She can also meddle in the more advanced, by logging the chemical makeup of her tap water, saving profiles for her mash (the substance that results from converting starches in malted barley into fermentable sugars) and calculating how efficienctly she removes sugars from the grain during the mashing process. Software users can also share recipes or files outlining their inventories with other homebrewers, which comes in handy when someone nearby is mid-brew and realizes he or she is out of an ingredient. Johnson is always happy to lend out some grains or hops. The tool is best for brewers who have a few batches under their belts, says Johnson. While similar products exist, this one is her preference—particularly when she's trying to get a beer "just right" and can use ProMash to review her last few attempts at the recipe. "It [documents] that trial and error," she says. "It's a huge resource."
ProMash also offers a free trial version of the software, which allows brewers to save three recipes at a time.
The Original Universal Kettle ($280) or the Brew-Magic Boil Kettle ($549)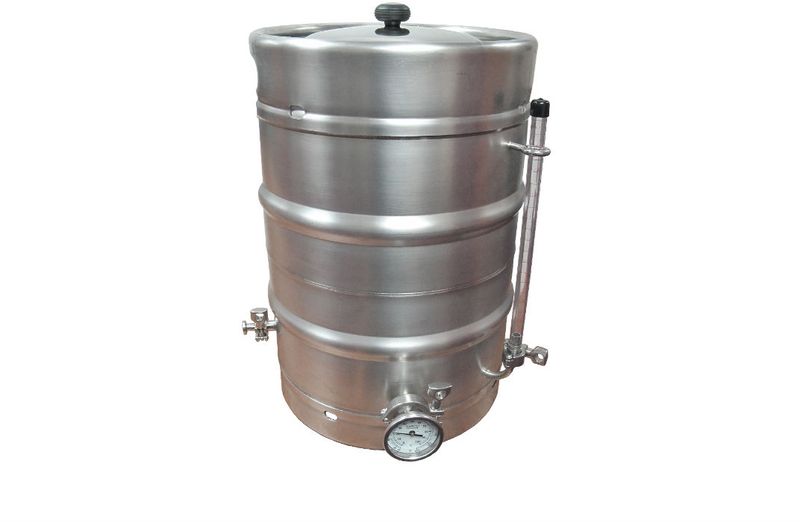 Johnson uses three Original Universal Kettles, each customized for a different purpose. One is a hot liquor tank (brewing water), one is a
mash tun
and the third is a brew kettle. "The thick stainless steel walls retain internal heat quite well as a mash tun. The curved bottom also allows for a good rolling boil," she says—much better than the stolen, house-party kegs some beginners use to start brewing. The Universal Kettles must be outfitted with spigots and thermometers; for the novice, she recommends investing in the Brew-Magic Boil Kettle, which comes with those items attached. "A great boil kettle is key to great brewing," she says.
Beer Apps: Cocktail Compass, Rate Beer, Untappd (All Free)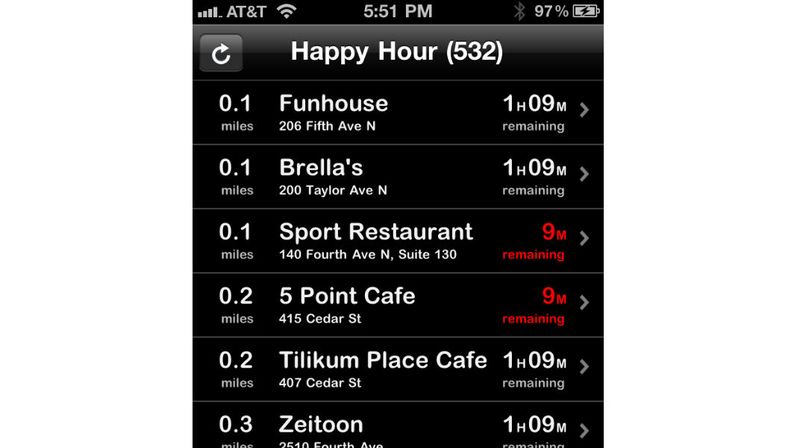 Not everyone has the time, money or patience to get into homebrewing, Johnson says— but anyone can become a better beer drinker. She relies on three apps, depending on what she's seeking. Cocktail Compass helps users find all happy hours in a given location, and Rate Beer allows people to rate a beer on a scale of one to five points (like Yelp, but with "less attitude," Johnson says). Untappd lets users "check in" to bars and select the beers they're drinking, and also read up on beers—from color to style and gravity (the density of wort, the liquid extracted from the mash, compared to water)—before they order.
Beer Journal by Flavordex (free for Android; iPhone version in development)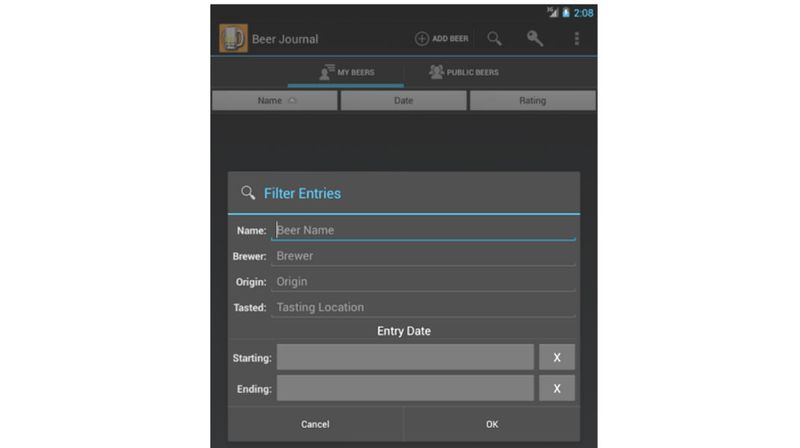 Johnson spent years jotting down flavors and profiles of the beers she tasted in a tattered notebook. But eventually, "I was standing around with my notebook and everyone else was tapping away on their phones. I looked like a huge nerd," she says. These days, she records tasting notes with Beer Journal, an app where users search a database for a particular beer and add their opinions or create entries for their own beers and add comments.
Download it here.
The Beer Judge Certification Program (BJCP) style guidelines (free)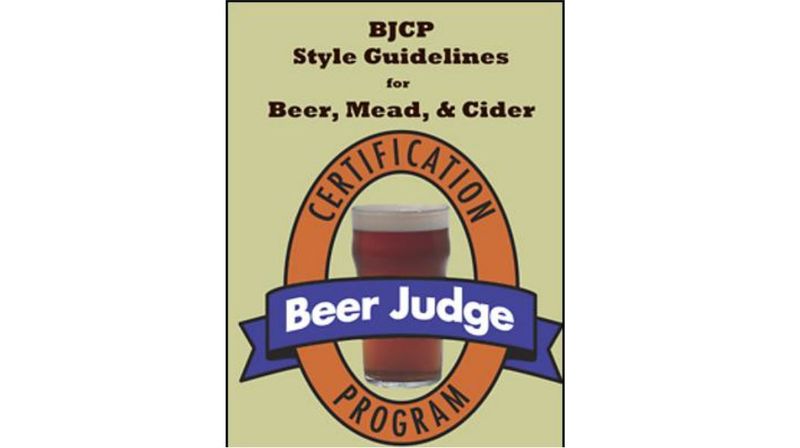 This online resource lays out vital data, common ingredients and attributes for each of the 23 different styles of beer in painstaking detail (from aroma and appearance to taste and "mouthfeel," among a handful of other characteristics). While the guidelines are designed to train the judges that rate beers worldwide (did you know there are six varietals of stout alone?), Johnson references them when designing a beer and when evaluating her final product. "There's no way you learn everything about every single beer: the grains; the off flavors; the yeast; hops; the water chemistry; what distinguishes regional versions of the same beer, like an American versus a German lager; and how each variety is supposed to taste when it's finished. It's so handy," she says. "You will automatically be a much better home brewer."
Homebrewer Forums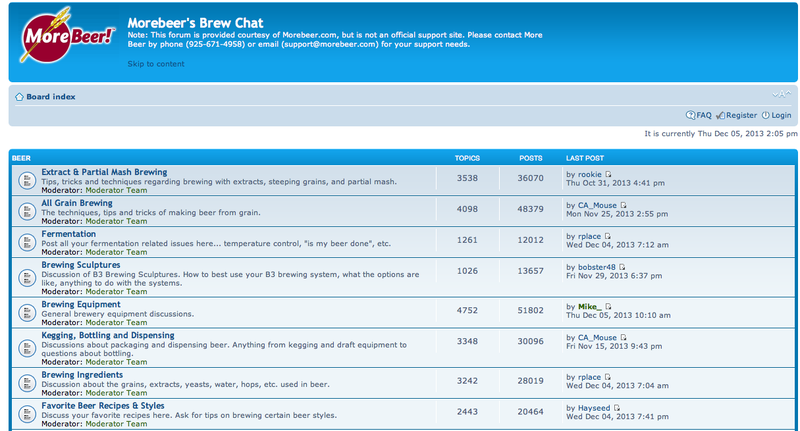 It was the American Homebrewers Association forum that sparked a flurry of homebrewing competitions two decades ago. But accessing the group's forums requires a paid membership ($38/year). Johnson uses the free
Northern Brewer
and
More Beer
to talk with homebrewers of all skill levels about everything from upcoming competitions to food pairings and the history of different beers. "You can ask a question and you'll have 20 different responses in a matter of minutes," she says. Northern Brewer tends to skew more toward Northwest brewers and trends, Johnson says; More Beer attracts those from the East Coast and the Midwest.
Small Brewers Making it Big: Denise Jones and Denny Conn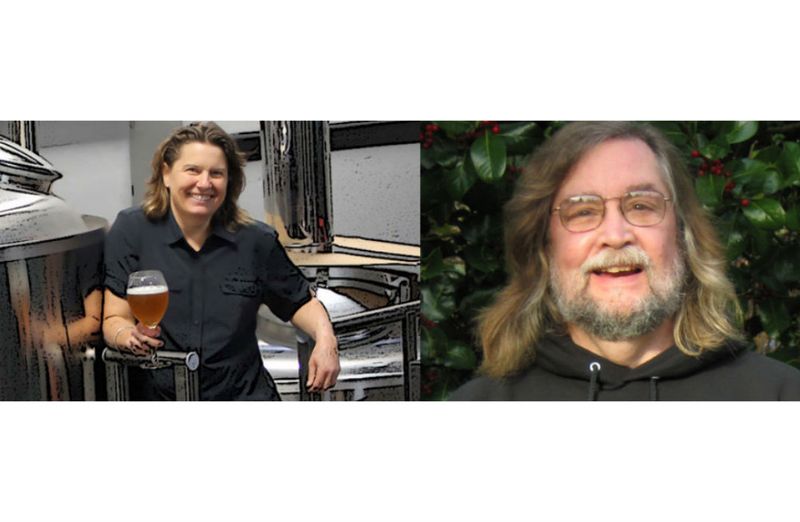 It's worth following the work of Denise Jones and
Denny Conn
, both on the West Coast, if you're looking to get more insight into successful homebrewing, Johnson says. Jones, a superstar in the Napa area, recently became brewmaster at
Napa Point Brewing
; she was one of the earliest big-time female brewers, breaking onto the scene in the late 1990s. Since then, she's crafted beers that have earned top honors at
Colorado's Great American Beer Festival
and the
World Beer Cup
, among others; with Moylan's Brewing Company, where she was last brewmaster, she brought home the Grand Champion Brewery from the 2011
Australian International Brewing Awards
. Johnson says Jones' style is very balanced: "It's not so hoppy you're in a vice grip nor is it overly malty and sweet. There's this terrific balance that she finds. She's truly gifted in her recipes, the way she comes to know grains well." As part of a small community of female brewers, Johnson also acknowledges that it's been difficult for Jones to get where she is today. "You come across a lot of "'Oh she's a chick, she can't brew.' But her beer speaks for itself," she says.
Denny Conn, a member of the American Homebrewing Association's Governing Committee, has also been brewing since the late 1990s. Aside from being one of the first craft brewers to experiment with rye, Johnson says, Conn is best known for helping homebrewers or small-scale breweries perfect their craft—whether that means answering countless questions in online forums or teaming up with local brewers to release new recipes. Recent projects Johnson has kept tabs on: Conn's partnership with the Oregon-based Harvest Brewing to develop gluten-free beers. "His tips on brewing changed my homebrew from okay to stellar. I owe him a lot," Johnson says. "In fact, I just brewed one of his recipes today, a strong scotch ale that will be aged on chanterelles."
Brew Your Own (BYO) magazine ($28 for a digital subscription, $33 for print and digital; both include eight issues)
The
magazine
offers everything from recipes and tips from pros and big breweries to useful how-tos. A subscription also includes access to back issues online and exclusive forums, where professionals and homebrewers help troubleshoot everything from ingredients to processes and share thoughts on beer styles. An article from editor Betsy Park on light lager inspired Johnson's award-winning "Mow the Damn Lawn."
She also regularly uses a series of charts published by the magazine which detail the best sources across the country for yeast, hops and grains. She has taken on several of the publication's DIY projects, including turning a chest freezer into a kegerator (though she says some, like making your own automatic control panel, were a bit too technical for her liking).
PicoBrew Zymatic ($1,699-$1,799)
A
new brew machine
by Seattle-based PicoBrew is "an amazing small scale brew system" that could change the way homebrewers and even large breweries experiment with recipes, Johnson says. While a normal large-scale brewing process yields 55 gallons, the Zymatic produces less than three gallons, making it easy to test out new hop varieties or pilot new recipes without the commitment of a huge batch. But what makes it so remarkable is that it's automated, Johnson says. Brewers are still responsible for throwing in the yeast that leads to fermentation, but all other steps are programmed, meaning recipes are as simple as a few clicks of a button. "I was skeptical at first," Johnson says. But after being invited to brew on a pilot machine and tasting the results, she was floored. "It took me five years of trial and error [to brew that specific recipe], and the taste when using the Zymatic was incredible," says Johnson. In her opinion, the machine is best for homebrewers with some experience who are either tight on space or like to brew outside-the-box varieties with different herbs and spices. "It does complicated beers very well," she says.
Hydroflask ($19.99 to $49.99)
Craft beer enthusiasts typically carry beer they buy from breweries home in a growler. The 64-ounce glass container preserves the drink's carbonation, and thus helps recreate the flavor and foam that comes with on-tap beer in the comforts of home. But, for a few reasons, Johnson has recently replaced her growler with one of these stainless steel, wide-mouth containers from Hydroflask. For starters, the containers are shatter proof, a priceless feature for anyone who has accidentally dropped a glass growler or let it bounce around in the trunk on his or her ride home. It comes in several different sizes, so Johnson can safely transport some of her smaller batches to share with friends or fellow brewers. And, unlike some growlers, "it holds cold temps for hours, which in turn keeps the beer carbonated longer. It's a must have," she says.