Tomatoes in the Bullpen
Surprising trivia about America's beloved baseball fields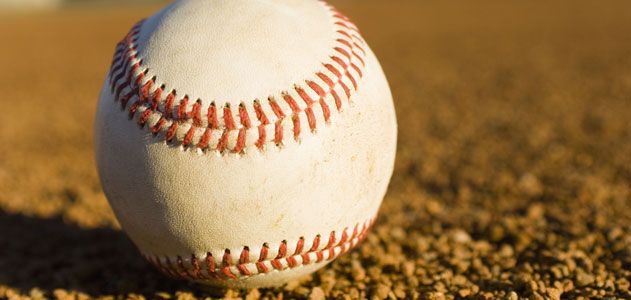 A century and a half after the earliest professional baseball clubs formed in America, 30 ballparks across the nation are now springing to life for another season. Several were built or renovated in the last decade, and construction is under way to replace others. A few remain endearingly old-fashioned—but all have come a long way since the days when fans could be impressed by eight restrooms for each gender, as they were when Yankee Stadium first opened in 1923.
This utterly unofficial all-star roster of American ballparks was culled from team Web sites, newspaper archives, and several books, in particular The Ultimate Baseball Road-Trip, by Josh Pahigian and Kevin O'Connell.
Oldest
Fenway Park, Boston, MA: Home of the Red Sox
The oldest of the current major-league parks, Fenway is also perhaps the quirkiest, bending in odd places to fit within the boundaries of a normal city block and holding on to traditions like a manual scoreboard and a ladder hanging from the outfield wall. Its green left-field wall, dubbed "The Green Monster," is the highest in the major leagues at 37 feet.
Fenway has endured for 95 years, but certainly is not the luckiest of parks. Its opening day on April 20, 1912 was overshadowed in the headlines by the sinking of the Titanic a few days earlier. A fire destroyed part of the bleachers in May 1926, a bigger fire delayed renovation efforts in 1934, and a third fire damaged the press area in 1962.
On June 9, 1946, Ted Williams hit the longest measured homer in the park's history—502 feet, and it might have gone even further if not for smacking into the straw hat (and skull) of a fan named Joseph Boucher in the right field bleachers. Boucher wasn't so unlucky--he probably had a headache, but he got season tickets as compensation. His seat from that day is now painted red.
Newest
Nationals Stadium, Washington, DC: Home of the Nationals
When it opens March 30, this will become the newest and most expensive stadium in the major leagues, if only for a year (both the Yankees and Mets plan to open new venues in 2009). It will also become the first certified "green" ballpark, with special measures being taken to reduce energy use and protect the nearby Anacostia River watershed.
Highest
Coors Field, Denver, CO: Home of the Rockies
The highest altitude ballpark in the nation, Coors Field tops out at 5,259 feet, with a purple-painted row in the upper seating deck signifying exactly one mile above sea level. Balls travel 5 to 10 percent farther at this altitude than in sea-level venues. In its first five years, the park twice claimed the sport's highest total of home runs batted in by both sides during a season (271 in 1996, and 303 in 1999). Even the introduction of extra-humidified (thus heavier) baseballs a few years ago hasn't changed Coors Field's reputation as homer heaven.
The open-air park also has the first underground heating system in the major leagues, with 45 miles of wiring beneath the grass surface that can warm up to a snow-melting 60 degrees, something that's often necessary during a Rocky Mountain spring.
Coolest
Chase Field, Phoenix, AZ: Home of the Diamondbacks
This year marks the tenth anniversary of this young ballpark, which started as Bank One Ballpark and was renamed Chase Field three years ago. It is one of the league's few stadiums with a dirt path between the pitcher's mound and home plate, an old-fashioned touch perhaps meant to balance out its more modern features such as the 8,000-ton air conditioning system and rapidly retractable roof.  It's the only ballpark to combine these features with a natural grass playing surface, creating a challenge for groundskeepers in terms of light and humidity levels.
Chase is also the only ballpark where fans can take a swim within a few hundred feet of home plate. For a mere $6,500 a game, small groups can rent out a luxury seating area in right center field that includes a pool, hot tub, fountains and a private bar.
Flashiest
Turner Field, Atlanta, GA: Home of the Braves
Opened in 1997, Turner could be called the most theme-park-like venue in major league baseball, with a massive entry plaza full of games, concessions, and exhibits that include scouting reports and sculptures of players. The three-level, open-air stadium once had the largest scoreboard in the majors (Cleveland's Progressive Field and the new Nationals Park now eclipse it), a 21-ton video board that spans 1,100 square feet and uses over 331,000 fluorescent light bulbs. On top, a 27-foot-long neon tomahawk encourages fans to do the signature "chop" in support of their team.
Splashiest
Kauffman Stadium, Kansas City, MO: Home of the Royals
This 35-year-old stadium isn't all that spectacular as a structure, but it does house the world's largest privately funded "water spectacular," as the team Web site refers to its fountain. The fountain stretches 322 feet behind the right field fence, fed by two 10-foot-high waterfalls, and home runs often end up making a splash. A $250 million stadium renovation project, due to finish in 2010, will add more "fountain view" seats, wider concourses, a high-definition scoreboard and other amenities to Kauffman.
Greenest Bullpen
Shea Stadium, Queens, NY: Home of the Mets
Shea is a place of many firsts. When it opened in 1964, it was the first stadium capable of hosting both baseball and football events. The Jets stopped using it in 1984, and soon the Mets will too, with the new Citi Field set to open next year.
Shea was the site of the longest extra-inning doubleheader in baseball history (10 hours and 32 innings, against the San Francisco Giants) in May 1964, and hosted the Beatles' first U.S. outdoor stadium show a year later. It also hosts some uninvited guests--The New York Times reported in 2007 that a colony of several dozen feral cats lives at the stadium, sometimes making surprise appearances on camera. In the one YouTube-celebrated instance last season, a startled kitten popped out of a tarp being unfurled by and even more startled groundskeeper.
But Shea has another unique claim to fame as well–the majors' first bullpen vegetable garden. The tradition is said to have started with a few tomatoes planted by bullpen coach Joe Pignatano in 1969, which groundskeepers turned into a full-fledged garden in later years. By 1997, the corn and sunflowers in the Mets' bullpen grew so high that the visiting Phillies actually complained that the greenery obstructed their view of warm-ups. Now, teams including the Red Sox, Braves and Detroit Tigers also have bullpen gardens.
Host with the Most
Yankee Stadium, Bronx, NY: Home of the Yankees
You didn't really think we'd forget this one, did you? This historic structure is either 85 or 32 years old, depending on if you think the clock started again after a massive renovation project in the mid-1970s. Either way, this year will be its last, as the team prepares to move their pinstripes across the street to New Yankee Stadium, the most expensive in baseball history (roughly $1.3 billion).
When the original Yankee Stadium opened in 1923, it was the first triple-decked baseball venue, as well as the first to be called a "stadium." Another unique feature was its copper-crowned roof, which was missing after the 1974-75 renovations but will reappear on the new stadium.
In its long history, this famous space has hosted more World Series than any other ballpark, as well as everything from boxing matches to visits by the Pope. After this season, it will be demolished and turned into parkland.