The Forgotten 1980s Battle to Preserve Africatown
A new book tells the definitive history of an Alabama community founded by survivors of the slave trade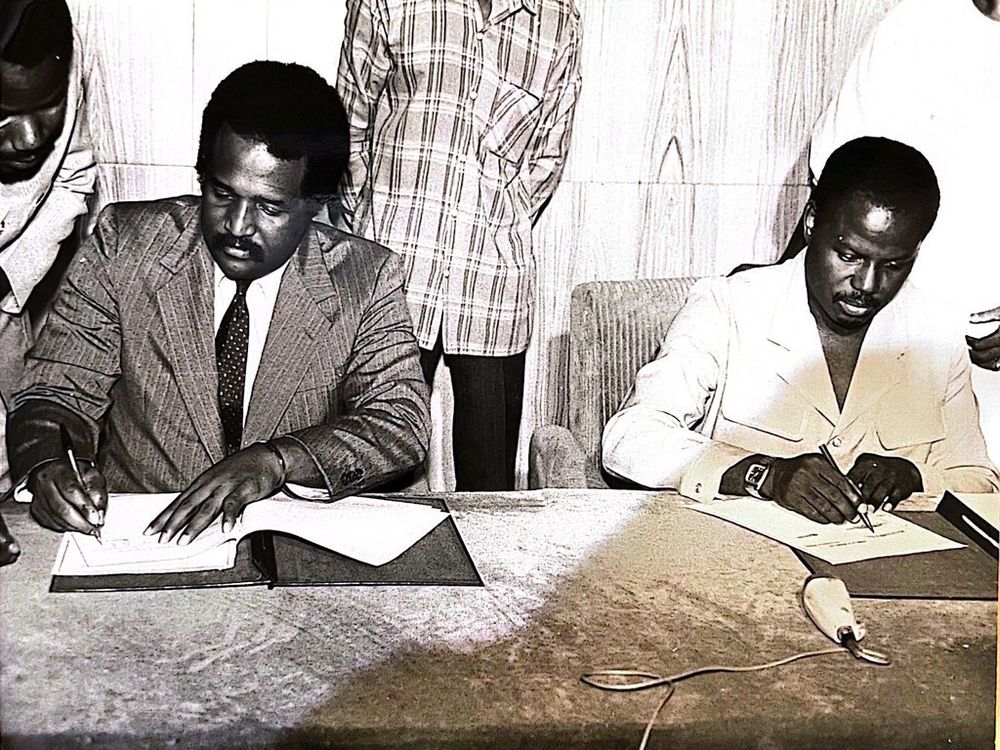 On a rainy spring morning in 1983, John H. Smith went to the Dirksen Senate Office Building in Washington, D.C. to square off with the Reagan administration over a bill dealing with Black history. The odds were stacked high against him, but Smith was hopeful.
A few years earlier, at age 32, Smith had been elected mayor of Prichard, a majority-Black city of 40,000 on the Alabama Gulf Coast. Prichard sits on the border of Africatown, a community founded by the last group of enslaved people brought from West African to American shores. The captives arrived in Alabama in 1860, on a ship called the Clotilda; when they were emancipated five years later, they had no way of getting back home, so they created a village of their own, where they spoke Yoruba and elected their own leaders. Though Africatown wasn't part of Smith's jurisdiction, the young Black mayor felt a deep attachment to it.
By the early 1980s, Africatown was in poor shape. For decades, local white authorities had treated it as an industrial dumping ground. It was bookended by two of the largest paper mills in the United States, which had poured so much waste into the local rivers that the fish had become dangerous to eat. Three oil-tank farms, a chemical manufacturer and a cement company also stood in the neighborhood. To serve these companies' needs, the state was planning a new highway through the heart of Africatown that threatened to wipe out 14 businesses—nearly all of them Black-owned—as well as a number of houses built by the Clotilda survivors.
Smith was determined to turn this situation around. It was his ambition to develop Africatown into a heritage-tourism destination and, in the process, revitalize the economy of Prichard, which had been devastated by white flight. Alex Haley, author of the novel Roots, had said in 1977 that Black Americans needed a "Pilgrim's Rock," a physical site that symbolized their ancestors' arrival in the U.S. From Smith's point of view, Africatown was a perfect candidate. Working with Howell Heflin, a senator from Alabama, Smith crafted a bill to create an AfricaTown National Historical Park and District (he usually styled the neighborhood's name with a capital "T"), which would span 800-plus acres in southern Alabama.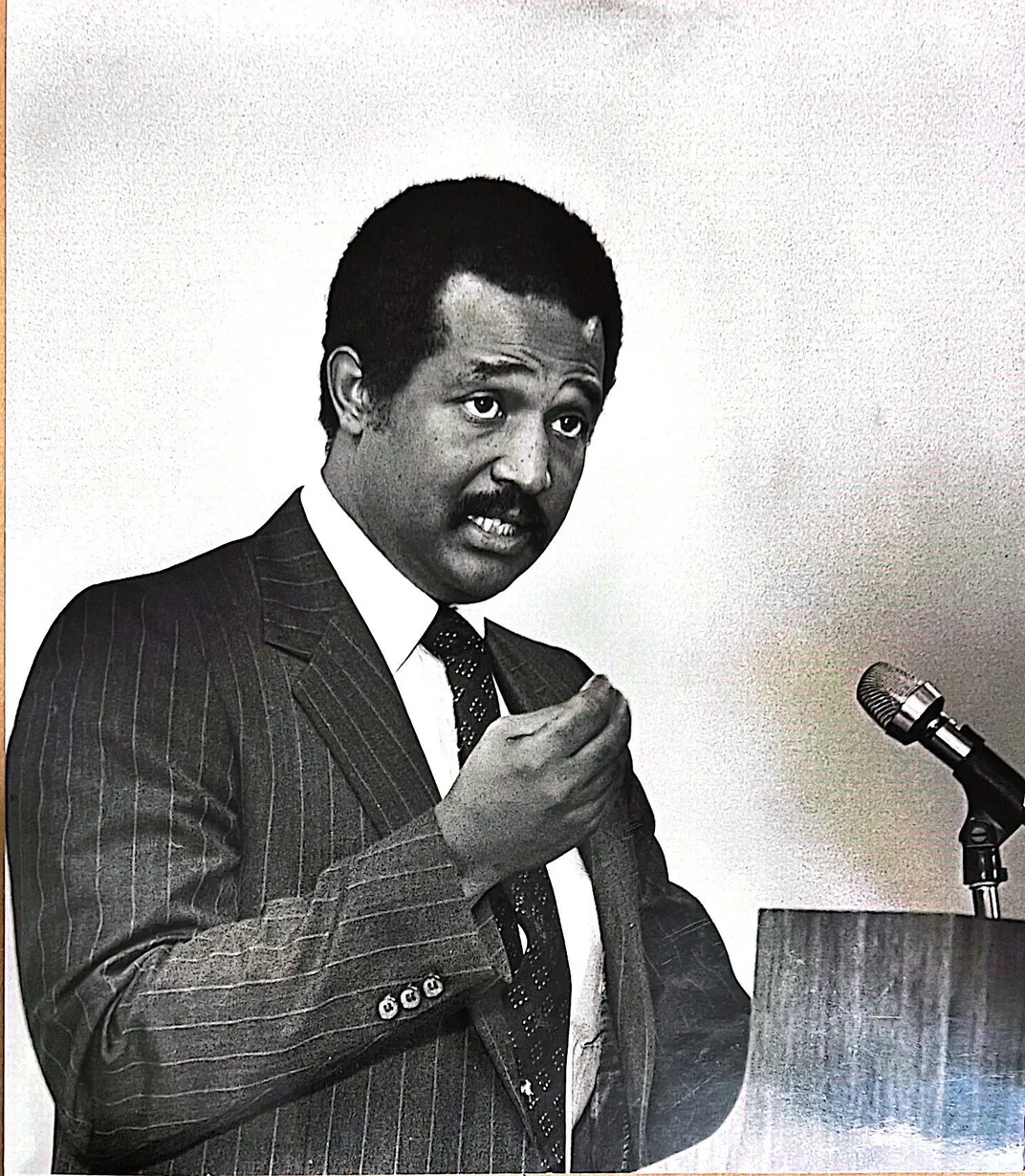 The timing, however, was unfortunate. The network of national parks had been rapidly expanded during Jimmy Carter's presidency, but that trend came to a halt the moment Ronald Reagan took office in 1981. James Watt, Reagan's secretary of the interior, reportedly had a "hit list" of urban parks he wanted deauthorized. The new administration also tried to slash $50 million from the National Park Service (NPS) budget and hike fees for park visitors, saying it wanted to make parks less competitive with the private recreation industry.
Smith and Heflin testified in front of the Senate Committee on Energy and Natural Resources in April 1983.
"Thank you, Senator Heflin," Smith began. "My support is based on the national significance of Africatown as a cultural and historical resource." He spoke about the documentation he and a team of graduate students had assembled on Africatown's history. And, in a nod to Reagan's priorities, he promised the bill would help Prichard become more "self-reliant," reducing its welfare and unemployment figures.
Smith was followed at the microphone by Mary Lou Grier, the NPS's deputy director. A political appointee, she had no prior experience in public service, but she'd made connections by working on Republican campaigns in Texas.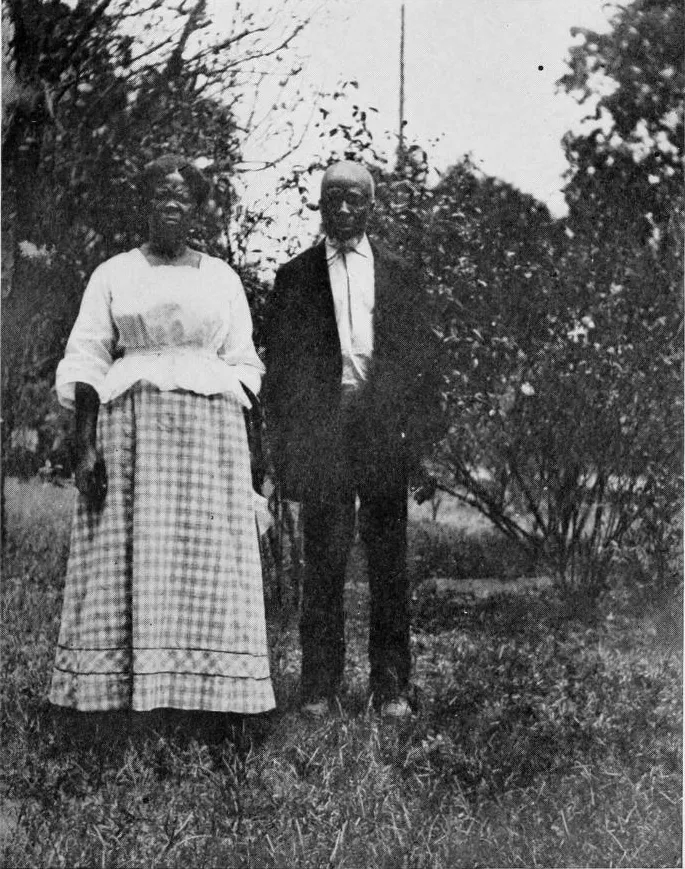 "We would strongly recommend against enactment of this bill," Grier said, citing two reasons. First, the government had not identified any "site, buildings or objects of national historical significance" in Africatown. Granted, it had never tried. "While the event of the last landing is significant, the site where it occurred has been little studied," she said. Her second objection was that Africatown lacked "historical integrity"—in other words, that it didn't feel like a historical place. It was a "modern community," "impacted by modern residential and industrial construction, including many rail lines."
This comment was accurate, but it reflected a more deeply rooted problem. The NPS criteria for recognizing historical landmarks, with their focus on architecture, were inherently weighted against historic Black communities like Africatown. The neighborhood's founders had lacked the resources to fashion robust buildings that would last for many generations (even if at least a few of their homes remained standing). Some early structures were also destroyed by fires, in part because local authorities refused to extend fire services and plumbing. The end result was that while the NPS's rules seemed neutral, in practice they tended to reinforce the historical inequities between Black communities and white ones.
Grier said her department was willing to undertake a full survey of Africatown if "funds were made available." Based on the remarks of the subcommittee chairman, it sounded like the legislators were willing to take up her suggestion. But in the long run, this study was never completed. Federal recognition, and the protections that might have come with it, were never conferred upon the neighborhood.
---
Over the next few years, Smith tried to attract tourism by other means. Throughout the 1980s, he organized a yearly AfricaTown, USA Folk Festival, with parades, performances and visits from West African diplomats. These festivals reached their apex with the 1986 celebration. That year, Prichard welcomed a 50-person delegation from Benin, the apparent homeland of most of the Clotilda shipmates.
In a ceremony, Smith and an official from Ouidah, the West African port city where the Clotilda had once docked, cemented a partnership as sister cities. A visiting dance troupe gave a performance. Also in attendance were two African American celebrities: Dick Gregory, the comedian and civil rights activist, and Haley himself, who gave an address to the crowd.
But none of this translated to meaningful results for Africatown. Even while the ceremony was going on, the state was moving ahead with plans for a new highway and bridge, ignoring protests from residents, including descendants of the shipmates, who didn't want to see their ancestors' homes demolished.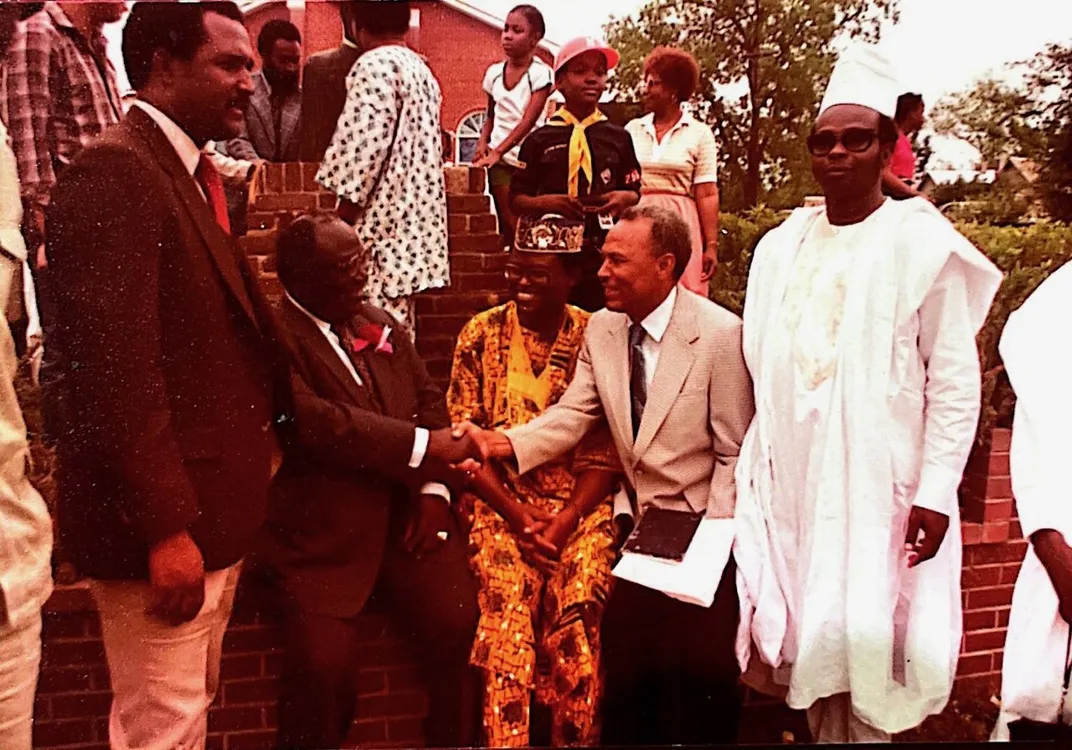 Smith lost his 1988 reelection bid to a white hairdresser named Margie Moberg Wilson. A local newspaper columnist reported that several people heard Wilson say she wanted to "squash Africatown." Wilson denied it, but in the end, all she had to do was let the project die out. The 1989 festival was an all-around failure. The organizers couldn't recruit any dignitaries or celebrities to come speak. Turnout was nil, and several events were canceled at the last minute.
The new bridge was finished by 1991. It stood 350 feet above the river, supported by concrete slabs that were connected to neat rows of arcing steel cables. Making the most of a bad situation, activist Henry Williams proposed naming the structure Cochrane-Africatown USA Bridge, after both the Cochrane Bridge it had replaced and the nearby community. This went over surprisingly well. The Mobile Press-Register immediately backed the idea in an editorial. A bill introduced to the state legislature cleared both chambers within a month. As it turned out, it was easy to get support for gestures toward Africatown as long as there was no cost to industry.
By then, Smith had left the region. He never got over his electoral loss and the collapse of his plans for Africatown. His family lost track of him for a time. In 2006, he died of a massive heart attack at age 59. His principal request was that his ashes be scattered in West Africa. Leaders in Benin did one better, establishing a shrine for him in Ouidah. Barbara Wheat, Smith's ex-wife, said his efforts to establish international partnerships had always been more appreciated overseas than at home.
Over the past five years, some of Smith's ideas have been resurrected. The destruction that occurred in the 1980s and '90s can never be repaired. But the remains of the Clotilda have been identified in the Mobile Delta. Officials plan to open a museum and a welcome center in Africatown. Residents are also fighting for more environmental protections. The documentary Descendant, which was released on Netflix last fall, has helped bring a new level of international attention to Africatown. Smith's family members only wish he had lived to see it.
"My sister becomes very angry every time she sees something on the news about Africatown," Wheat said. "And she says, 'They're not talking about what John did!'" Wheat replies, "But you know, the legacy is, 'I might not finish … but somebody else can pick it up and carry it on.'"
From Africatown: America's Last Slave Ship and the Community It Created. Copyright © 2023 by the author and reprinted with permission of St. Martin's Publishing Group.
A Note to our Readers
Smithsonian magazine participates in affiliate link advertising programs. If you purchase an item through these links, we receive a commission.