John Paul Jones and His Romantic Romp Through Paris
After the naval hero gained acclaim in the American Revolution, he met many adorers in the French city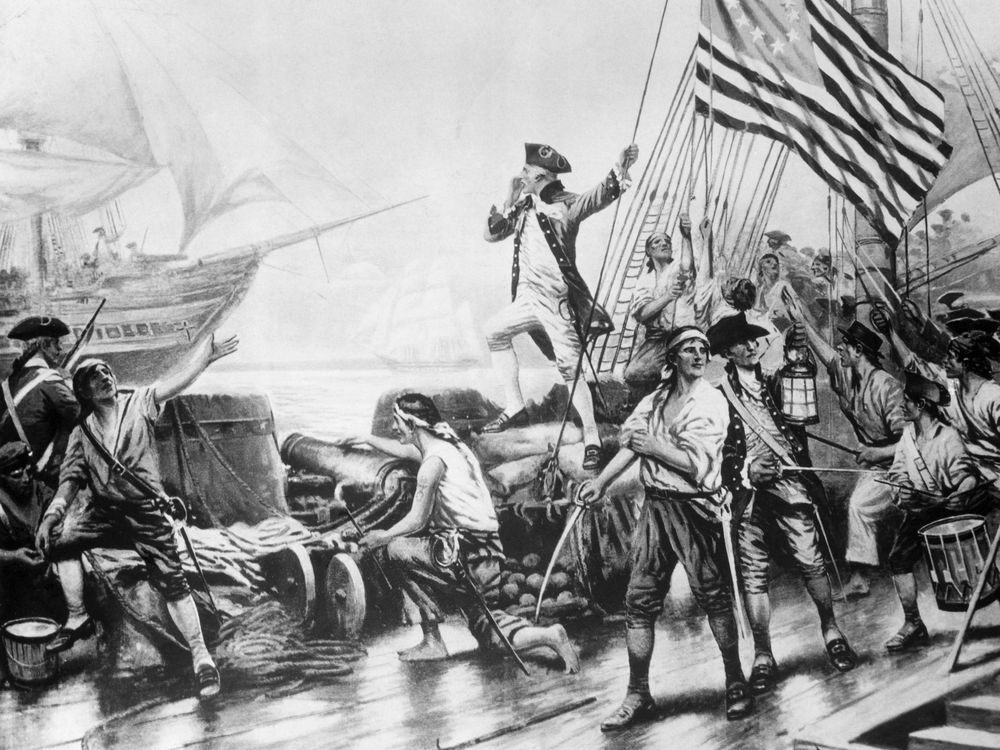 When American naval officer John Paul Jones arrived in Paris in 1780 at age 33, he quickly became (according to Abigail Adams) "a favorite amongst the French Ladies." Jones is best known today for his heroic service in the American Revolution and (possibly) uttering the phrase "I have not yet begun to fight!" But he also was a boldly flirtatious figure, perhaps surpassing Benjamin Franklin as a ladies man. As a newcomer to the French salon scene, however, his flirtations could lead him into some treacherous waters.
When Abigail Adams arrived in Paris in 1784 to join her husband on his diplomatic mission she initially was surprised by the appearance of the vaunted hero. "From the intrepid Character he justly Supported in the American Navy," she wrote to her sister, "I expected to have seen a Rough Stout warlike Roman." He was only around 5-feet-5-inches tall, so small that Abigail would "sooner think of wrapping him up in cotton wool and putting him into my pocket, than sending him to contend with Cannon Ball."
Nonetheless, Abigail saw much to praise in him. He was "a Man of Gallantry" who knew how to compliment women and could advise them on "what coulour best suits a Ladys complextion" and what make-up to use. Indeed, Jones knew as much about women's dress and make-up as he did "the Masts Sails and rigging of a Ship." Underneath his gentle manners, however, Abigail concluded that he was "Bold enterprizing ambitious and active." He was perfectly suited to attract the elite women of French salons, who frequently had male friends and lovers. A visiting Englishwoman named Caroline Edes reported that the ladies were "wild with love for him." "He is the most agreeable sea-wolf one could wish to meet with," Edes concluded.
Jones reciprocated the Frenchwomen's affections, and one biographer notes that in this period Jones' letters are "so full of discreet longings and tiny pouts that the smell of perfume almost emanates from the page." Jones knew that, unlike in America, he could flirt with, befriend, and even have affairs with the women he met. But he singled out one woman in particular as the object of his affection: the 26-year old Charlotte-Marguerite de Bourbon, Madame La Comtesse de Lowendahl.
The Comtesse de Lowendahl had befriended Jones at a salon and hoped to take advantage of the relationship to advance the career of her husband, an unemployed military officer. While at Versailles with Jones, she painted a miniature of Jones in his naval uniform and gave it to him as a gift, just before he had to leave Paris in the late spring of 1780.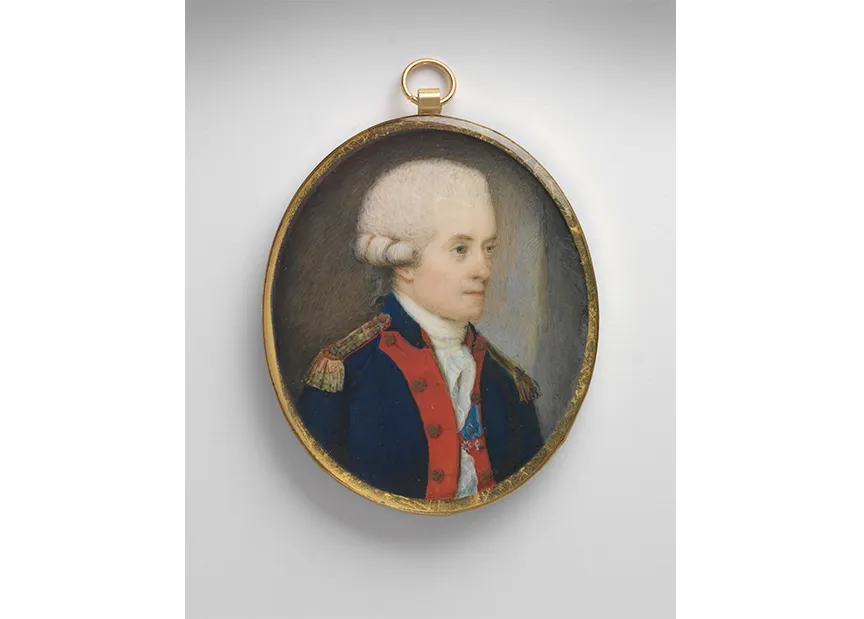 In America, the exchange of a miniature was a romantic gesture, and Jones certainly understood Lowendahl's gift in this light. The Countess, on the other hand, had no such intentions, even though a mutual friend had hinted to Jones that Lowendahl was unhappy in her marriage. Jones saw an opening and wrote a letter to Lowendahl on June 7, 1780, from aboard his ship at Nantes. He was saddened at having to leave Paris (only "the Glorious cause of Freedom" could have torn him away from her) and declared: "You have made me in Love with my own Picture because you have condescended to Draw it."
Jones then moved from self-love to romantic love, hinting that he had heard that the Comtesse was having marital troubles and enclosed a special cypher so they could write one another secret love letters. He also requested a copy of her miniature to wear, sent a lock of his hair, and concluded, "If I could send you my Heart itself or any thing else that could afford you pleasure it would be my happiness to do it."
Lowendahl was surprised, if not offended, at Jones' romantic gesture. Had he sent the cypher to the wrong person, she wondered? She replied tersely. Jones had misunderstood her, and while she was flattered at his offer, she couldn't reciprocate "without deceiving a gentleman with whom I live."
Jones was mortified.
How could she have thought he had written to the wrong person? If it was the cypher that bothered her, he said, perhaps he had gone too far. But he didn't back down; rather, he demurred that the cypher would be useful in case their letters fell into the enemy's hands while he was at sea. As for asking for her miniature, he denied that it was a romantic gesture. "As Friendship has nothing to do with Sex, pray what harm is there in wishing to have the picture of a Friend?" he asked. Of course, sex was exactly what he had been after. This seems to have been the end of his relationship with Lowendahl.
It was not the end of the story of Lowendahl's miniature of Jones, however. In 1973, Smithsonian's National Portrait Gallery acquired a miniature believed to be the very one the Comtesse had painted nearly 200 years earlier. Recent research, however, has brought that into question. A number of miniatures of Jones exist, including several whose artists are still unknown and could also be the Lowendahl piece.
One promising possibility is an unlocated miniature, known only through a photograph, which supposedly was handed down through Jones's family. It shows Jones surrounded by the words "at versailles 1780—commodore paul jones drawn by one of his greatest admirers." Below, in French, it praises his exploits: "Avenger of justice and liberty, only his heart could lead him to victory. Exalted Jones, he serves humanity, three nations, is the hero of all." Could this more florid tribute to Jones be the piece Lowendahl created?
Thus the material relic of this thwarted love affair is still drawing the attention of scholars. Jones, who once admitted, "my desire for fame is infinite," likely would not mind at all. The mystery of his miniature is certainly an opportunity to bring Jones back into the headlines, but more importantly, it offers a window into the tangled world of men, women, love and friendship in the 18th century.