How History Forgot Rosewood, a Black Town Razed by a White Mob
A century ago, a false accusation sparked the destruction of the Florida community
A hundred years ago, central Florida was home to a town called Rosewood.
And then, suddenly, it wasn't.
In January 1923, Rosewood was wiped off the map by a week of mob violence, then erased from history by people who didn't want to talk about what had happened to the town's primarily Black residents.
But in 1982, a white newspaper reporter named Gary Moore started asking questions in nearby Cedar Key. At last, everything that had been hidden began to come out.
"I called my editor and told her that I had a story about a whole community vanishing," Moore says. "She was shocked."
Multiple versions of what happened exist, including a highly fictionalized recounting by director John Singleton in a 1997 movie starring Don Cheadle, Ving Rhames and Jon Voight. The account that follows here reflects an array of sources, including Moore's research, testimony from survivors and a 1993 report commissioned by the state of Florida.
A Black community
In the early 1900s, Rosewood was a small town in a rural part of Florida that's full of pines and oaks. The name came from its abundant red cedars, which were cut down to make pencils. In 1920, the Levy County community held an estimated 26 households. According to census records, 4 belonged to white residents, while 22 belonged to Black families. The town's total population was around 100.
The people of Rosewood farmed or worked at the sawmill in the town of Sumner, some three miles away, or at a turpentine camp in Wylly. At both the mill and the camp, a makeshift dance hall called a "jook" offered booze and rough-hewn entertainment. While Rosewood had once boasted a jook and several smaller moonshine shops, by 1923, the town's main attractions were a one-room schoolhouse and a white-owned general store.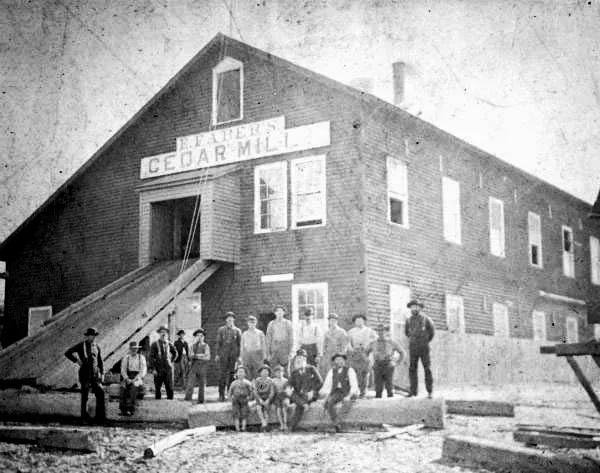 At the time of the massacre, racial violence was on the rise in both Florida and the broader nation. A few years earlier, Black veterans returning from World War I and expecting better treatment had instead encountered a resurgent Ku Klux Klan. So much bloodshed occurred across the country in the summer of 1919 that it became known as the Red Summer. In 1920, Election Day in Ocoee, a rural town about 100 miles southeast of Rosewood, turned into a massacre after a Black man tried to vote. A year later saw the eruption of the Tulsa Race Massacre, which killed as many as 300 people in the prosperous Black community of Greenwood, Oklahoma.
According to the Smithsonian's National Museum of African American History and Culture, Black veterans "assumed that participating in a war to help make the world safe for democracy would in turn help them achieve their own level of democracy. [But as they] realized that President [Woodrow] Wilson's notion of 'democracy' did not extend to them, they evolved a collective will to fight back against mob violence rather than turn the other cheek."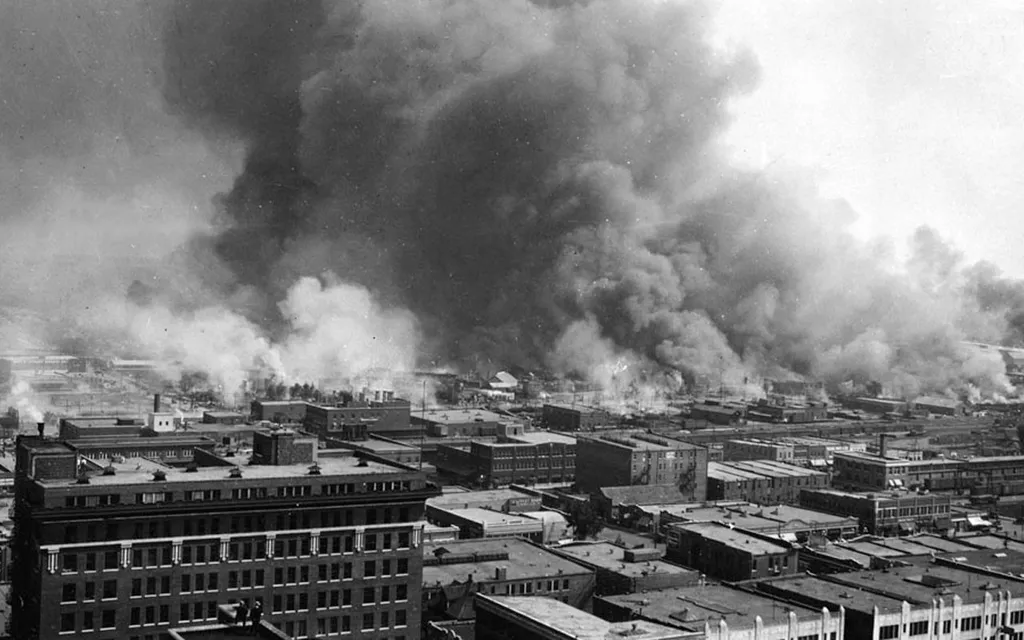 Razing Rosewood
The violence that destroyed Rosewood began on Monday, January 1, 1923, when Fannie Taylor, a married white woman from Sumner, claimed a Black man had attacked her before fleeing into the swamps. Later investigations suggested Taylor was delusional, or that she'd been assaulted by a white lover and made up the story to hide the affair from her husband. But the town's initial reaction was to believe the false accusation and take swift action.
When Taylor's neighbors heard her screams, they ran to see what had happened. Soon, men came pouring in from the sawmill, where work had proceeded as usual despite it being New Year's Day. A deputy telephoned Sheriff Bob Walker, summoning him from the county seat of Bronson, 20 miles away.
The sheriff led a group of white men following a dog, which tracked a scent that went from the woman's backyard to the railroad tracks and into Rosewood. The trail led to an empty house with an unlocked front door, then out the back door. After that, the scent seemingly disappeared. A pair of bloodhounds brought in from the state prison failed to find anything else.
Where did the scent that the dogs followed come from? No one seems to remember. As for where it went, the makeshift posse theorized the fugitive had jumped aboard a passing horse-drawn wagon and rolled away.
The men found the owner of the empty house, Aaron Carrier, a Black World War I veteran and lumberjack, at his mother's home in Rosewood, where he was recuperating from an unspecified illness. They hauled him out and threatened hm with a rope.
According to testimony from survivor Minnie Lee Langley, the veteran's mother was weeping, yelling, "Don't lynch my child!" The sheriff, fearing the volatility of the crowd, had the veteran hustled away to a jail in the next county; he arranged to put the man's wife aboard a train, too.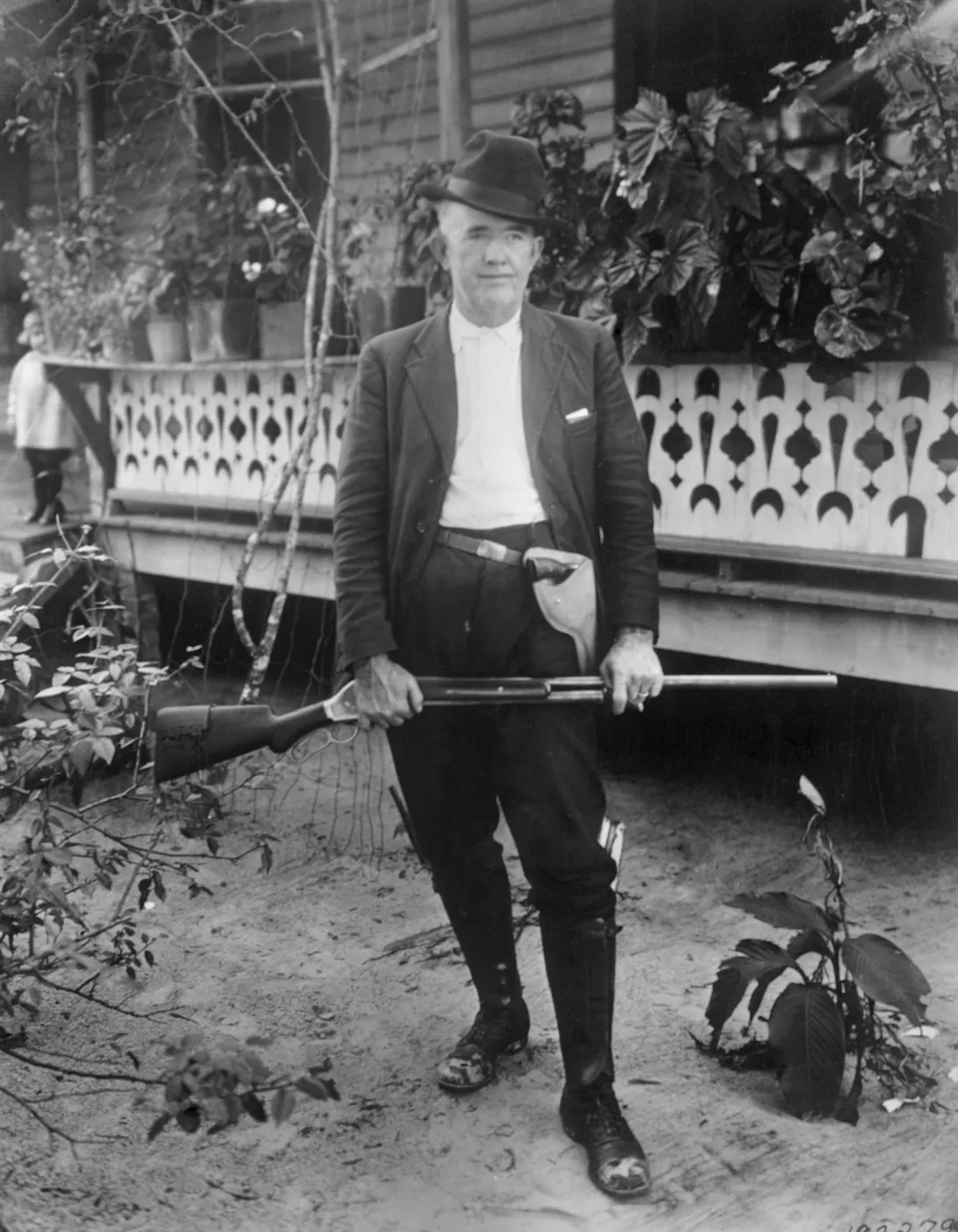 Later that day, the white mob encountered a Black man with a wagon used for hauling turpentine barrels. Assuming he had helped the supposed attacker escape, the rioters knotted a rope around his neck and strung him up, not to kill him but to torture him into telling them where his passenger had gone.
The frightened wagon owner, Sam Carter, repeatedly promised to show the men where he had let the fugitive out. Multiple times they loosened the knot and let him down to show them. But wherever he took the mob, the dog failed to pick up any scent, so they strung him up again.
Finally, an impatient, drunk man named Bryant Hudson killed Carter with a shotgun—the first fatality of the week but far from the last. Their bloodlust temporarily sated, the vigilantes went home despite failing to locate the woman's alleged attacker.
Things calmed down a bit after that. Tuesday, January 2, and Wednesday, January 3, were comparatively quiet. But rumors swirled, and on the evening of Thursday, January 4, a group of white men numbering between 5 and 15 gathered to continue the hunt for the fugitive.
For reasons not found in the historical record, the mob marched to a home in Rosewood that was being used as a refuge by women and children. The sheriff was nowhere around. Leading the group this time were a former deputy who had recently been fired for spending too much time at the jook and a lumber man who, according to some accounts, had been nicknamed "Boots" because he liked to kick people.
The house they targeted belonged to Sarah Carrier, a Black woman who did washing for white families in Sumner. As Langley, who was Sarah's grand-niece, later recalled, her aunt had advised the neighbors to hide with her because "these crackers look like they gonna raise sand up here. They gonna come back here and try to kill us tonight."
The white crowd demanded that the people huddled in the house come out, but they refused. Sarah's adult son Sylvester, armed for protection, was among those inside.
The ex-deputy climbed up on the porch, where he was set upon by a small dog. Someone—Moore points to evidence saying that the shots were probably fired by the ex-deputy—shot the dog, then fired a fatal pistol shot through the window at Sarah.
At that point, the white men began firing their guns, causing an uproar that sent most of Rosewood's residents running. Some fled into the woods. Others sought refuge at the two-story home of white shopkeeper John Wright. Still more ran to the mill, where the supervisor stashed them amid stacks of lumber. A jook employee sheltered some of the escapees, too.
Back at the Carrier home, a young boy who peered out of an upstairs window was injured by a shot that shattered the glass pane, taking out one of his eyes. Langley, then 9 years old, ventured down the stairs and saw firsthand what happened next.
Sylvester, who was crouched in the hallway by a firewood bin, spotted Langley and pulled her back into the shadows, saying, "Come here, let me save you." He held a Winchester pump shotgun and leaned it on her shoulder, steadying his aim as he pointed the muzzle at the door.
Suddenly, the door burst open. The ex-deputy filled the frame.
"When he kicked Aunt Sarah's door open, that's the time cousin Syl shot him down in the door," Langley recounted. He fell down dead, the first white casualty of the clash.
The lumberman crowded in next, becoming the second white man to catch a fatal load of buckshot. A third man tried to come through the door, so Sylvester shot and wounded him. All three fell onto the porch. Sylvester told Langley to go back upstairs, then escaped out the back door.
One of the older boys who was hiding upstairs took charge and led all the children downstairs and out, heading for Wylly, where some had relatives. They joined the general exodus that left Rosewood largely empty.
Soon, dozens more white men flooded into the town, coming in from surrounding communities, armed and ready to fight. They killed anyone who hadn't already left, mostly sick people who couldn't get out of their homes. Someone found Sylvester and killed him, too.
Then the mob began torching the empty houses. By Sunday, January 7, they had burned nearly everything in town except for Wright's house. It remains the only structure left standing in what used to be the town of Rosewood.
Erasing Rosewood's history
Moore says that based on his decades of research, including survivor testimonies and examination of archival materials, the total is declaratively eight killed. That includes the two white men who fell on the Carriers' front porch while trying to invade the house and the six Black people who'd done nothing to invite the bloodshed.
Some of the Black residents who'd bolted from Rosewood made it onto a passing train and rode north to Gainesville. Some went further, leaving the state to relocate to Chicago or New York.
A month after the massacre, a prosecutor convened a grand jury investigation into what had happened. The grand jury concluded its work after just a day, claiming it could find no eyewitnesses willing to testify.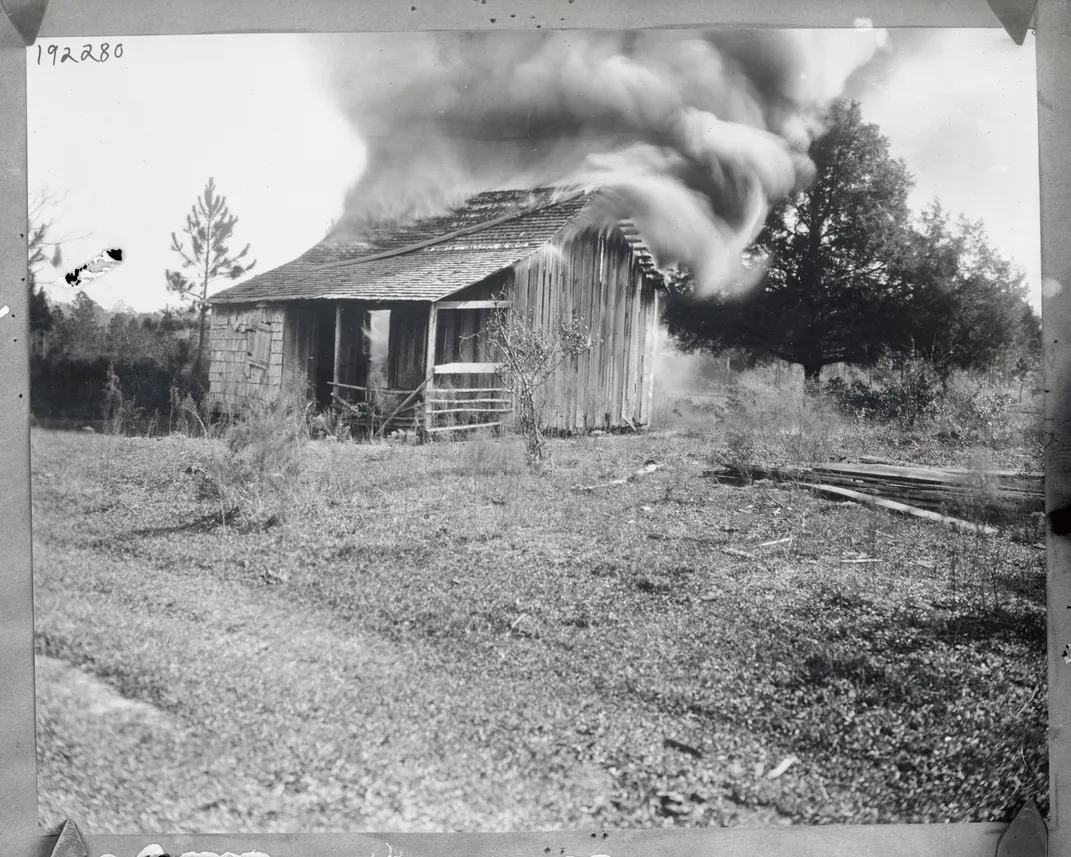 After a few years, Wright, the shopkeeper, contacted several former residents to encourage them to return to what had become a ghost town. But few were interested in returning to a place full of such horrific memories. Some survivors even changed their names, afraid of being tracked down by vigilantes.
When Moore showed up in Cedar Key in 1982, he had no inkling of what he was about to uncover. He just wanted to write a feature story about gator hunters, or something similar.
But then a woman he was chatting with blurted out that Cedar Key was an all-white town. When he asked why, she refused to say. Instead, she sent him to an avid local historian who lived in a former church.
After introducing himself and making small talk, Moore asked the white historian why Cedar Key had no Black residents. Moore recalls her abruptly dropping her pleasant manner. Her eyes narrowed.
"I know what you're digging for," she snapped. "You're trying to get me to talk about that massacre."
Gradually, he pulled an exaggerated version of the story out of her. Following the directions she gave him, he drove to the scene of the attack, where he found a few mobile homes occupied by white people but little else. One of the residents told him they had heard something vague about Rosewood and added that children at play sometimes found spoons or bits of crockery.
Stunned, Moore drove 45 miles to dig through historical records at the University of Florida in Gainesville. Librarians there assured him that no such event had occurred. They had never heard of it.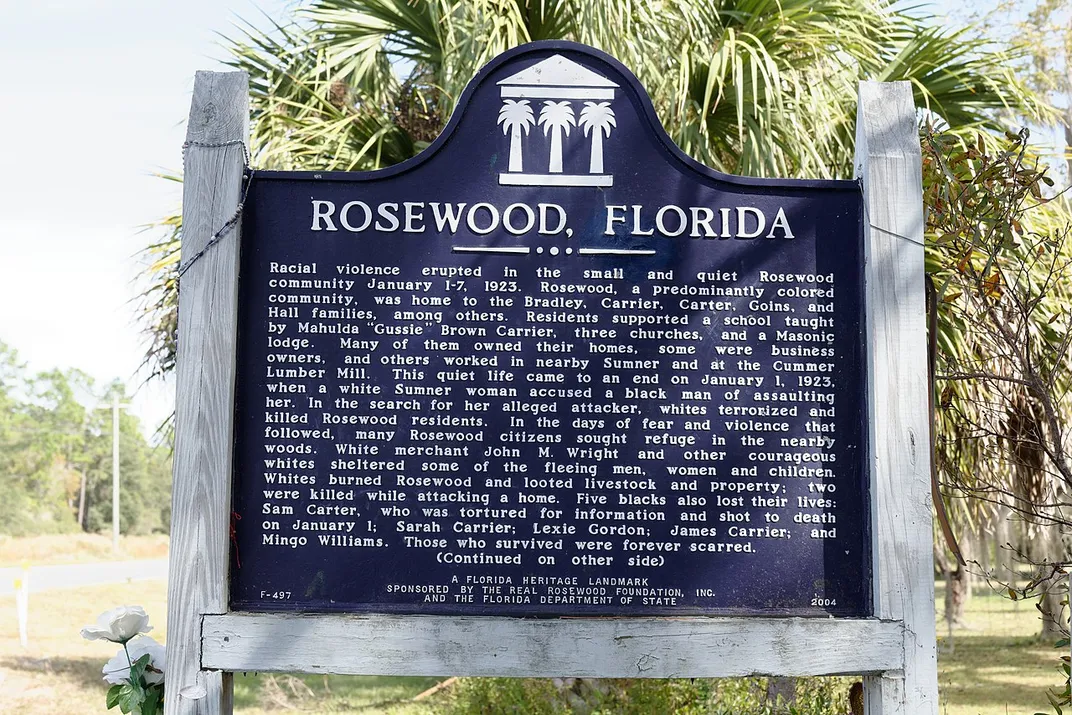 But he found one brief mention in an article in the Florida Historical Quarterly, which in turn led him to check newspapers from 1923. In their pages, he found a trove of information.
"It was in newspapers coast to coast while it was going on," Moore says. But in the early 1980s, few of these archival stories were readily available outside of a handful of libraries.
Another problem was the newspapers' slant. The stories had been conveyed to the outside world via the Associated Press wire by a white Gainesville newspaper writer. He depicted the events solely from the white standpoint, describing the home invasion by the ex-deputy as if a sworn officer of the law had just been making peaceful rounds, seeking clues about the January 1 attacker.
Reviving Rosewood
Moore tracked down some survivors and pieced together a riveting story for the St. Petersburg Times' Sunday magazine. "Rosewood stands as a symbol of the countless secret deaths and tortures that took place in an era that has slipped from view," he wrote.
From there, Moore contacted producers at the CBS news program "60 Minutes" and persuaded them to hire him so he could track down more survivors. The segment ran in 1983, introducing Rosewood to a national audience.
In 1992, survivors filed a legal claim against the state, arguing that local and state officials, including then-Governor Cary Hardee, had failed to protect Rosewood residents' lives and property. In response, the state assigned university officials to put together a full report and hired Moore to write up a summary.
The claim and subsequent report sparked an effort in the Florida Legislature to repay the survivors.
"Our system of justice failed the citizens of Rosewood," said State Senator Daryl Jones, who is Black, during a 1994 hearing. "This is your chance to right an atrocious wrong."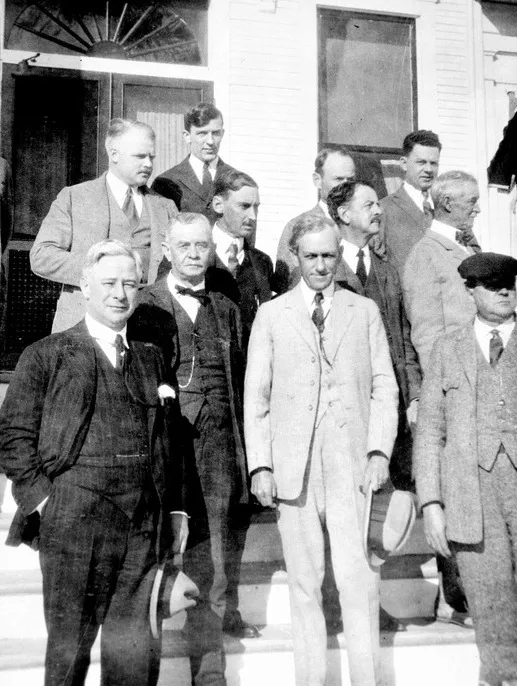 That year, the legislature, citing the need for "equity, justice, fairness and healing," approved issuing checks of up to $150,000 each to the nine people who could prove they had lived in Rosewood in 1923. The state also set up a scholarship for survivors' descendants.
The Rosewood reparations marked the first time any state had paid money to Black Americans for a historic incident involving racial injustice. Survivors and descendants of victims of the Ocoee and Tulsa massacres have sought similar reparations in the years since, but these efforts have yielded mixed results.
In 2004, Florida officials placed a historic marker at the site where Rosewood once stood to memorialize the massacre. According to Moore, the marker is frequently vandalized.
Remembering Rosewood
Despite its loose handling of history, Singleton's Rosewood movie helped enlighten at least one survivor's family. When Jonathan Barry-Blocker, a legal scholar at the University of Florida, was 13 years old, his father told him about the film (which he was deemed too young to see) and explained that his grandfather was one of the many Black citizens who fled Rosewood during its destruction.
"It's painful," Barry-Blocker's father said. "He won't talk about it." Because of that "cone of silence" around the subject, "I didn't ask questions." The attorney finally watched the movie, which he says "made me so angry," in college.
A ceremony marking the 100th anniversary of the massacre will take place in Gainesville on January 7. It's part of a day of remembrance organized by 84-year-old Lizzie Polly Robinson Brown Jenkins, a relative of survivors and the founder of the Real Rosewood Foundation Inc., a nonprofit dedicated to preserving the town's history.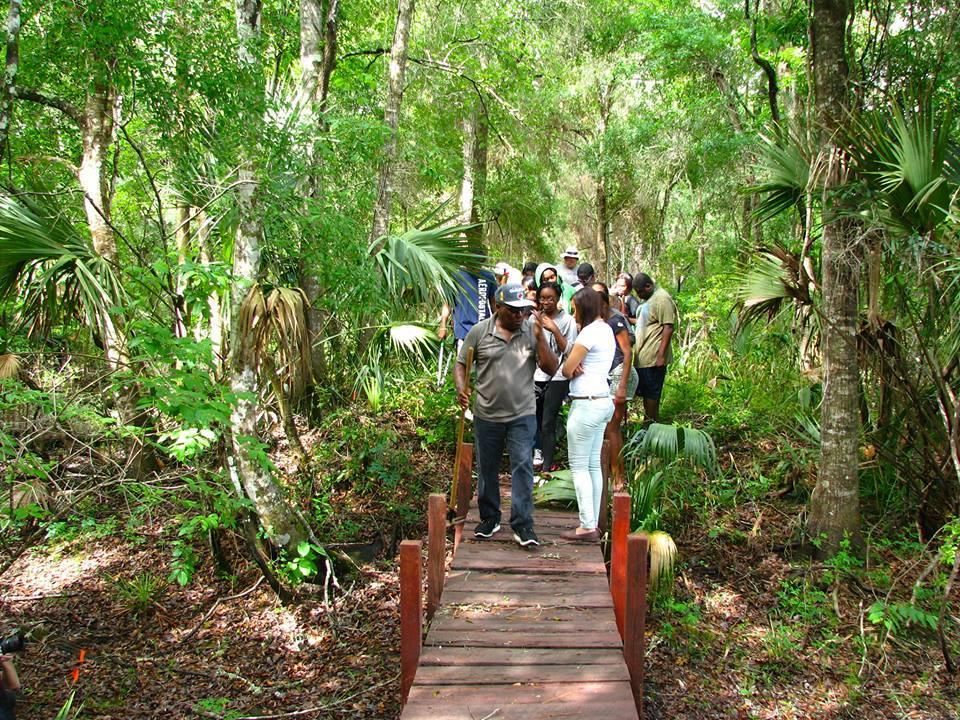 "There have been so many massacres in the United States where people's land was taken or their lives were taken," says Jenkins. "My goal is to close the racial divide. I am seeking healing for my mom and my sisters."
A second series of commemorative events is scheduled to take place from January 8 to 14. The commemorations kick off at the site of the massacre itself. Marvin Dunn, a Black historian at Florida International University, bought a plot of land there in 2008 as a public place of memory. "If I didn't put this park in, there would be no evidence of Rosewood ever existing," Dunn says.
He recalls an event last September, when he and his son were working at the park. A white resident accosted them, shouting racial epithets before trying to run the pair down with his pickup truck.
"It was a very ugly situation," Dunn says. "America needs to be woken up."
Editor's Note, January 20, 2022: This story has been updated to reflect the diversity of sources used in the reporting and to more accurately describe elements of Gary Moore's research. It was also updated with details of the Rosewood massacre commemorative events.