Five New Nonfiction Books to Read While You're Stuck at Home
We're highlighting newly released titles may have been lost in the news as the nation endures the coronavirus pandemic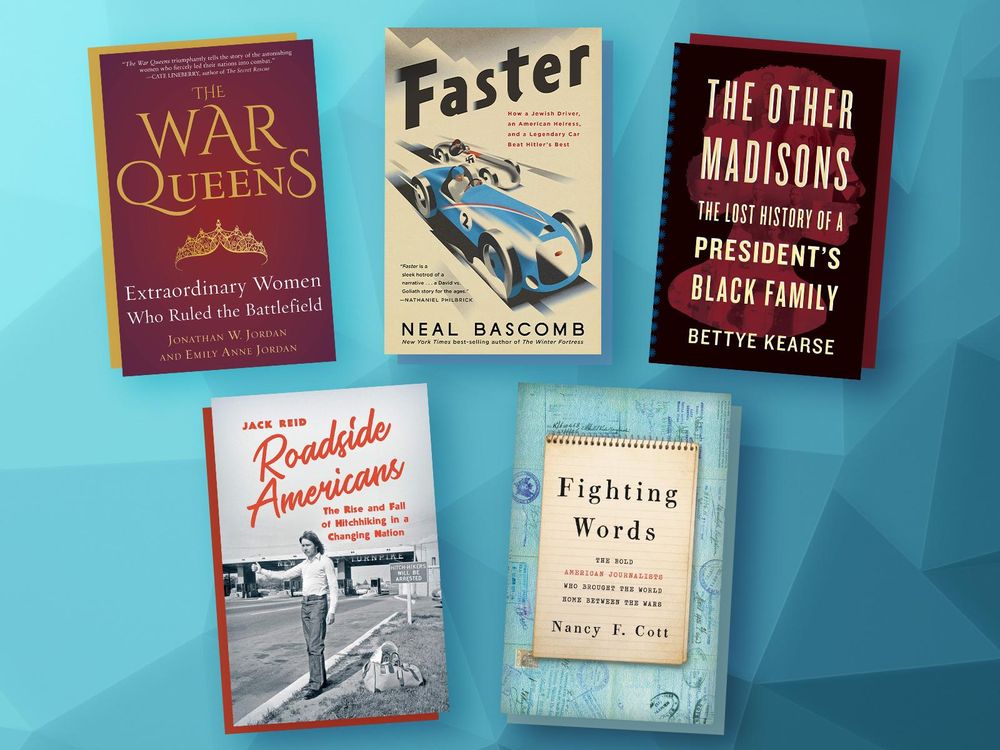 As global efforts to contain the novel coronavirus pandemic continue, millions of people around the world are practicing social distancing and staying indoors. To help those in need of distraction from this stark new reality, Smithsonian magazine has compiled an array of resources, including articles on cultural, historical and scientific collections you can explore online; museums you can virtually visit; and ways to experience the Smithsonian Institution from home.
Now, we're adding another offering to the list. Each Friday, Smithsonian will publish a roundup of five newly released nonfiction books in the fields of history, science, arts and culture, innovation and travel. Selections represent texts that piqued our curiosity with their new approaches to oft-discussed topics, elevation of overlooked stories and artful prose. We've linked to Amazon for your convenience, but be sure to check with your local bookstore to see if it supports social distancing-appropriate delivery or pickup measures, too.
For Ruby Laura Madison Wilson, her family's ties to President James Madison had long been a point of pride.
"Always remember—you're a Madison," she told her daughter, author Bettye Kearse. "You come from African slaves and a president."
Kearse, however, felt differently. She was unable to separate her DNA from the "humiliation, uncertainty, and physical and emotional harm" experienced by her enslaved ancestor, a woman named Coreen who was, in fact, the Founding Father's half-sister. According to family tradition, as passed down by generations of griot oral historians, Madison raped Coreen, who gave birth to a son, Jim, around 1792. Jim's son, Emanuel Madison, was Kearse's great-great-grandfather.
The Other Madisons marks the culmination of Kearse's 30-year investigation into not only her own family history, but that of other enslaved and free African Americans whose voices have been silenced over the centuries. Though she lacks conclusive DNA or documentary evidence linking her to Madison, Kearse hasn't let this upend her sense of identity.
As the retired pediatrician writes on her website, "[H]ow could I prove my family's story if slaves … were not included as people in the history that mattered to those who created and maintained the records? The problem is not DNA, I realized; the problem is the Constitution."
By the late 1970s and early '80s, the once-ubiquitous specter of a figure standing at the side of the road, thumb raised in hopes of hitching a ride, had all but disappeared. In Roadside Americans, historian Jack Reid explores hitchhiking's decline, tracing the practice's evolution from a common mode of travel to a "taboo form of mobility reserved for desperate and often unsavory individuals."
Between the Great Depression and the mid-1970s, argues Reid, "thumb tripping" served as a manifestation of counterculture, uniting students, activists and travelers of all ages in an act of communal goodwill. But as President Ronald Reagan's brand of conservatism gained traction in the 1980s, this sense of "trust and social reciprocity," according to one reviewer, vanished, leading the public to associate the act of hitchhiking with irresponsible behavior, crime, promiscuity and casual drug use.
Perceptions of the practice, the author writes, "evolved over time in [sync] with broader economic, political and cultural shifts."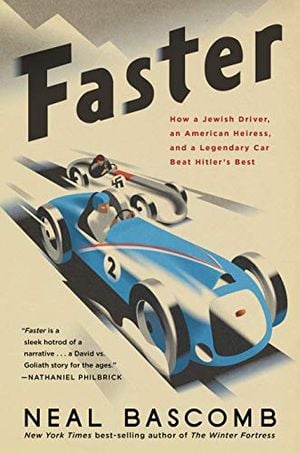 The 1938 Pau Grand Prix has all the trappings of a blockbuster Hollywood film: cars, chaos, colorful characters, a competition between good and evil—in this case France and Nazi Germany. But until Neal Bascomb, best-selling author of The Winter Fortress: The Epic Mission to Sabotage Hitler's Atomic Bomb, decided to make the race the focus of his latest book, the tale remained little-known.
Now, the story of Jewish driver René Dreyfus (nicknamed "Jesse Owens on wheels" in the New York Times' review of the book); heiress and formidable fellow racer Lucy Schell; Charles Weiffenbach, head of French automaker Delahaye; and Nazi driver Rudolf Caracciola has come roaring to life in truly cinematic fashion. Without spoiling the Grand Prix's conclusion—though readers can probably predict how the race turned out—know that Faster chronicles what its publisher deems an "inspiring, death-defying" venture that Adolf Hitler soon strove to completely erase from history.
Having trouble seeing our list of books? Turn off your ad blocker, and you'll be all set.
A Note to our Readers
Smithsonian magazine participates in affiliate link advertising programs. If you purchase an item through these links, we receive a commission.