Eat Here
Today's special: Our first annual food issue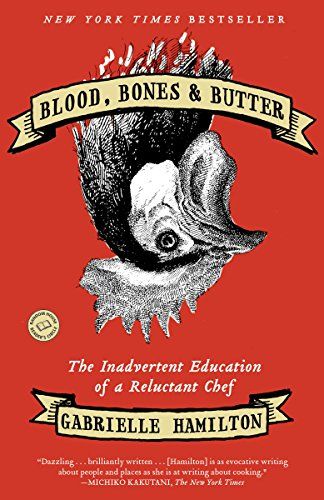 I'm almost as addicted to food writing as I am to food itself. I've recently savored Gabrielle Hamilton's wonderful Blood, Bones & Butter, Marjane Satrapi's exotic Chicken with Plums and Mark Kurlansky's fascinating new Birdseye, a biography of the man who went all the way to Labrador to bring us flash-frozen peas. So I looked forward to planning our first annual food issue with Jonathan Gold, our Food + Culture columnist and one of America's savviest gourmands.
Why are we doing a food issue? Our longtime readers know that Smithsonian has published a smorgasbord of stories about food—more than 70 stretching back over 40 years. Though we aren't a food magazine, we've found that the subject is one of the best ways to talk about culture and identity. When you come back from a trip, one of the first questions friends ask you is, "How was the food?" Meaning not just "Did you eat well?" but how did it reflect the place it was made, the history and the terroir? As the world becomes more homogenized, food is one of the last and most important artifacts of authenticity. We are, in so many senses, what we eat.
It seemed appropriate to begin with Julia Child, since so much of modern American cooking began with her. We asked Ruth Reichl, the former editor of Gourmet and author of many acclaimed food books, to find a fresh angle on Child, and Reichl did, focusing on her as a woman of her times, a novice cook whose first dish for her husband Paul (brains simmered in red wine) was a "disaster" but whose best recipe was for a healthy and long-lasting marriage.
Reichl starts at the Childs' simple table, which Julia donated, along with the rest of the contents of her modest kitchen, to the Smithsonian, where it has been one of the most popular exhibits at the Museum of American History. The kitchen will be the centerpiece of a new exhibition, "Food: Transforming the American Table," which opens this fall.
One of Julia Child's most famous recipes was coq au vin, so I'm pretty sure she would have been interested in our cover story, which traces the chicken's plucky ascent in the pecking order of world food, a history that stretches from Southeast Asia 10,000 years ago to Kentucky Fried Chicken's surprising success in contemporary China. The rest of our menu features Mimi Sheraton's well-seasoned essay on salt, Andrew Beahrs' not-so-tall tale of Mark Twain's beloved Olympia oysters, Corby Kummer's surprising report on the promise of cutting-edge food technology ("Can Technology Save Breakfast?") and Lolis Elie's nostalgic "The Unified Theory of Gumbo."
The necessity most often paired with food is shelter, so we made that the theme of our Phenomenon section this month. We begin with an essay by Ayaan Hirsi Ali, who was born in Somalia, fled with her family to Saudi Arabia, then on her own to the Netherlands, and at last to the United States, where she has found the shelter she had been seeking all her life.
We hope you enjoy what we're serving up this issue.